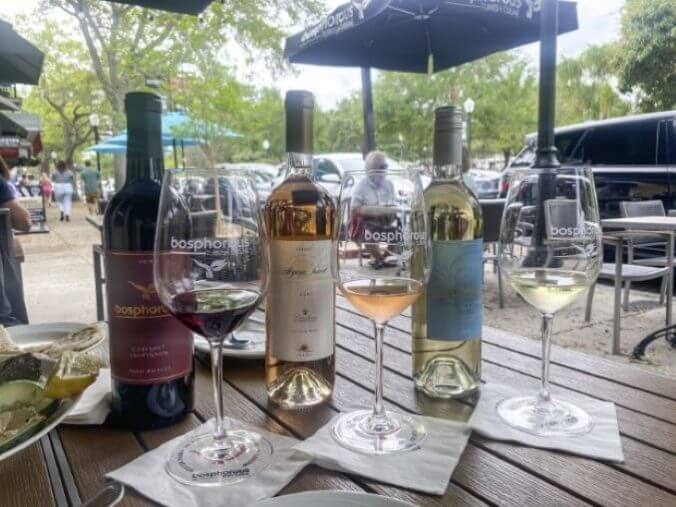 You Don't Have to Go to EPCOT to Eat Around the World in Orlando
When I was younger, I remember traveling around the world with my parents, both literally
When I was younger, I remember traveling around the world with my parents, both literally as my wanderlust stemmed from their influence and figuratively as our family traipsed around EPCOT in Orlando sampling global cuisine. My parents would gladly trade time at any of the Disney parks in to relive some of their international travel at the World Showcase inside EPCOT, although I can't say the same for my younger self as I enjoyed the thrill of the ride-centric parks more.
As an adult, I've revisited EPCOT with my husband and kids to ride Spaceship Earth and reflect on my childhood, but on my last trip with my daughter, I decided to skip the parks and discover what Orlando itself had to offer instead. Surprisingly, I found a global culinary scene many folks miss if they don't venture away from the theme parks. So, next time you head to Central Florida, make time to eat and drink around the world without having to purchase a ticket. 
Turkey: Bosphorus Turkish Cuisine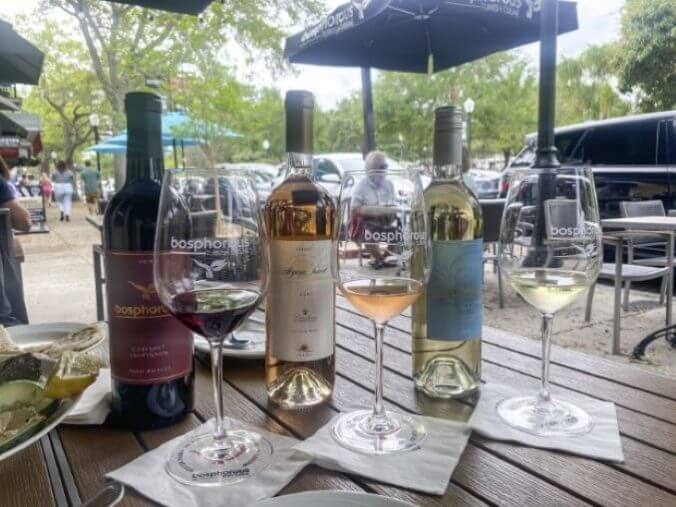 When my daughter and I pondered eating at Bosphorus Turkish Cuisine, we didn't know what to expect, but it was one of our trip's most surprisingly delicious experiences. The restaurant is within walking distance of The Alfond Inn, a delightful boutique hotel if you're looking for a place to stay. The menu boasts unique flavors, from hollow, air-filled lavash bread to vegetable saute and chocolate hazelnut baklava. Also, try a few Turkish wines while patronizing one of their four locations throughout the Orlando area.
---
Switzerland: Morthan Cheese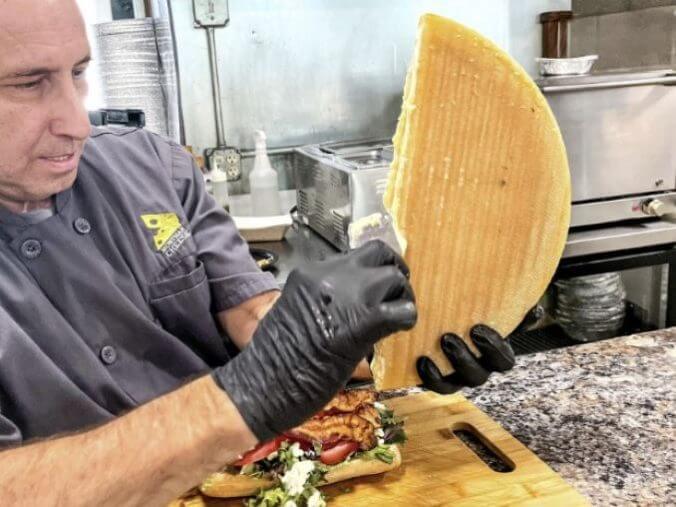 When visiting Plant Street Market, a bustling food hall with various unique eateries, I was thrilled to find raclette at Morthan Cheese. If you aren't familiar with this Swiss delicacy, raclette involves heating a wheel of cheese and slicing the melted part onto whatever delicacy awaits below. The owner's excitement was contagious as he happily chatted about his craft while we waited for the wheel to heat up, and the result was a delicious meal smothered in hot cheese.
---
Asia: Hawkers Asian Street Food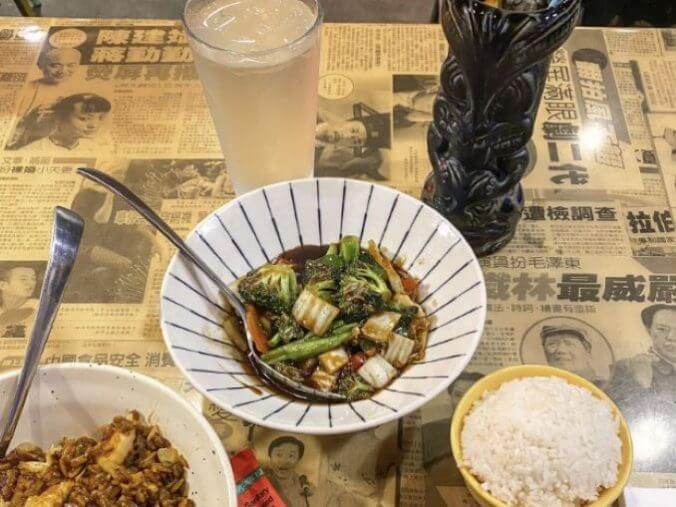 Although there are currently 14 locations across the Southern US, the original Hawkers Asian Street Food is in Orlando, and it's the perfect place to get small bites of what street vendors offer throughout Asia. Dishes like Korean Twice Fried Wings and Yi-Yi's Chicken Dumplings await, but you can also find familiar tastes, such as dumplings and egg rolls. I fell in love with the fabulous cocktail menu, so I suggest you start with the sweet O.G. Pain Killer or a refreshing Gin Rickshaw as you decide what to eat.
---
France: The Glass Knife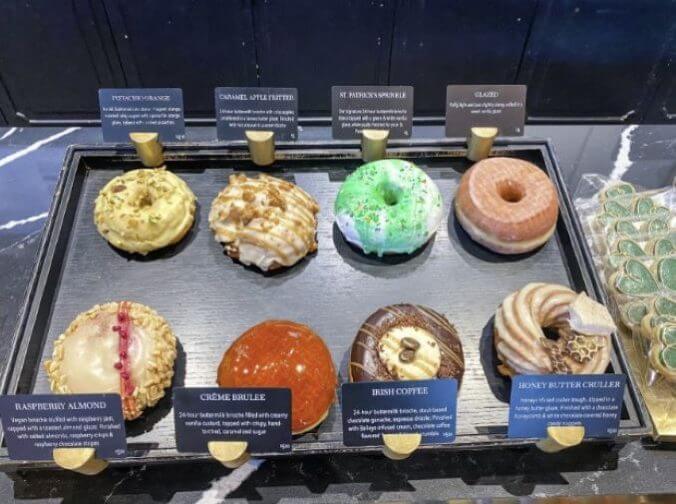 When you want to spend time lingering over breakfast, the ideal location is The Glass Knife, where the decor and baked goods are reminiscent of a French patisserie. You could choose from creative breakfast offerings like Avocado and Egg Toast or Peach Cobbler Waffles, but this cafe shines through its donuts. Flavors like the Honey Butter Cruller and Pistachio Orange captivated me, but the varieties often rotate, so you never know what you'll find. Just arrive early for the best selection because they frequently sell out.
---
Africa: Selam Ethiopian and Eritrean Cuisine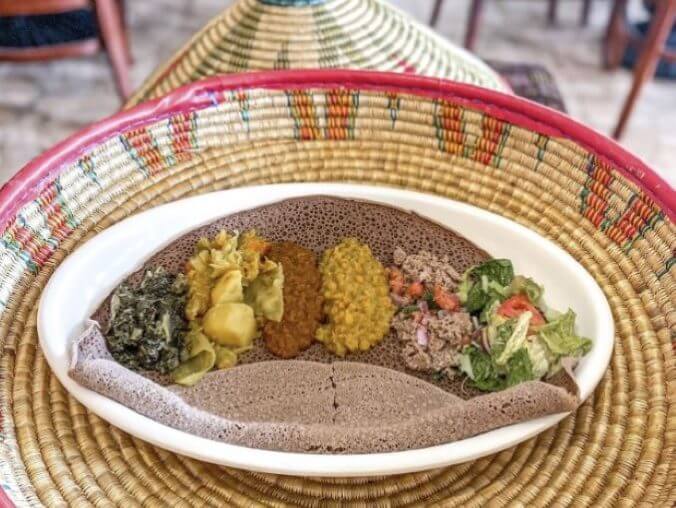 One of my most immersive experiences in Orlando was inside Selam Ethiopian and Eritrean Cuisine. I decided to go for the authentic African way when asked whether I'd like traditional seating or to sit at a basket-style table, which was definitely the right choice. My server explained that I would also be using nature's utensils—my hands—to eat. Spongy injera bread served as the base for traditional vegetarian delicacies, and the meal closed with an Ethiopian coffee ceremony, which was simple yet honoring as it paid homage to the restaurant's heritage.
---
Mexico: Hunger Street Tacos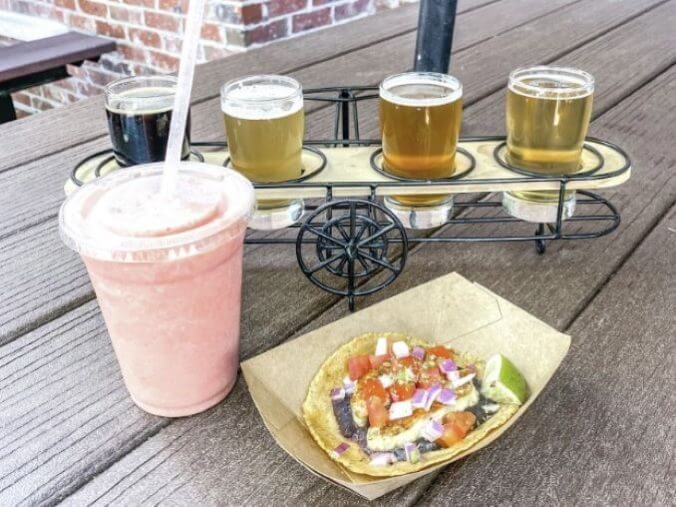 Also located inside Plant Street Market, Hunger Street Tacos is a vendor stall that celebrates the typical food found on the streets of Mexico. Several meat-heavy selections, such as Suadero Ques made with brisket and Costra de Asada, appear on their menu. Yet, they also have plenty of tasty veggie-based choices for vegans and vegetarians. While there, enjoy the house-made sangria, which highlights flavors of seasonal fruits and herbs infused into wine.
---
United States: Luke's Kitchen and Bar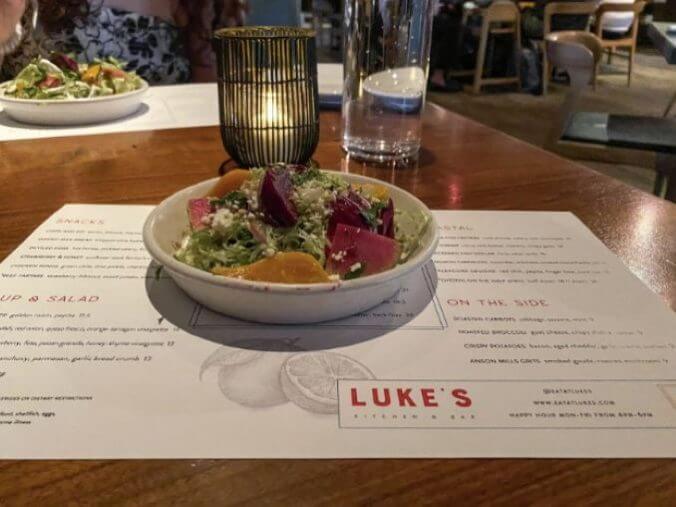 Even if you're trying to feast your way around the globe, the familiarity of eating American food is comforting, and Luke's Kitchen and Bar brings flavors from all over the US to the palates of its patrons. The chef's creativity shines through the menu as the restaurant features small plates, a curated raw bar, and open-fire grilled entrees. Try the deviled eggs as a starter (so delicious!), and finish your meal with upscale soft serve or a blueberry upside-down cake. The When in Rome cocktail is also incredibly delicious, with subtle flavors of elderflower and lemon.
---
Jennifer Prince currently lives in Virginia with her husband, and other than travel and writing, she enjoys '80s music, vintage things, fostering kittens, time with her family, and dreaming about her next Airbnb venture. Follow her adventures on IG at @travellikeaprince.