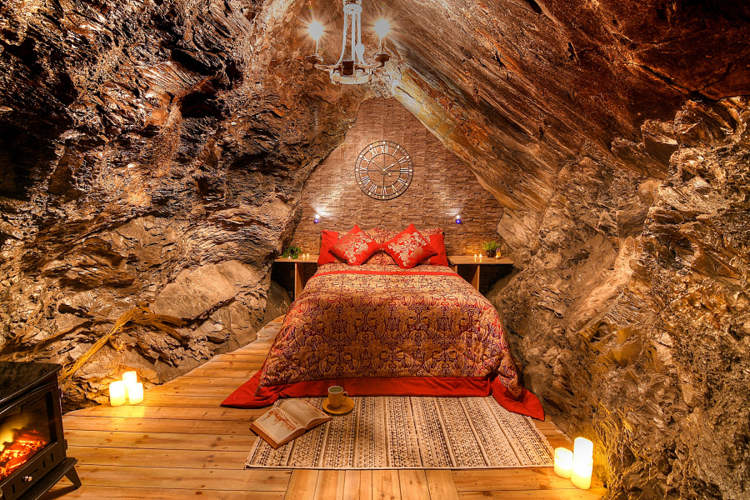 World's Deepest Hotel Has You Sleeping 1,375 Feet Underground
Located in an abandoned mine, 419 meters under the mountains of Snowdonia in Wales, the
Located in an abandoned mine, 419 meters under the mountains of Snowdonia in Wales, the 'Deep Sleep' hotel is the world's deepest hotel.
Comprised of four private twin-bed cabins and a grotto room with a double bed, a dining area, and toilet facilities, Deep Sleep is a hotel unlike any other. Set deep within a section of the abandoned Cwmorthin slate mine, 1,375 feet (419 meters) underground, it is being advertised as the deepest hotel in the world. If that sounds like the kind of place you'd actually want to spend the night, know that you'll not only have to pay up to £550 ($688) per night, and traverse a 'steep and challenging' route through the old mine shafts to reach it.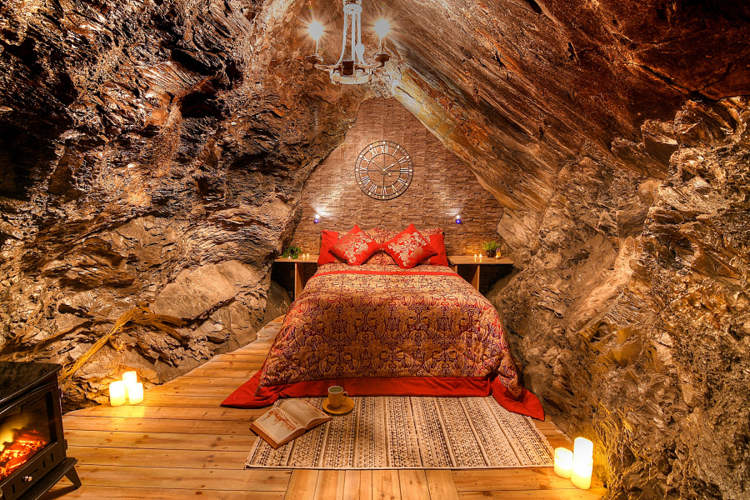 Photo: Go Below
The Deep Sleep Hotel was inaugurated in April by outdoor activity company Go Below and is only open for business one night per week, on Saturdays. Patrons begin by making reservations online, and on Saturday evening begin their adventure by traveling to the Go Below base near the town of Blaenau Ffestiniog, where trained guides await to accompany them to the underground hotel.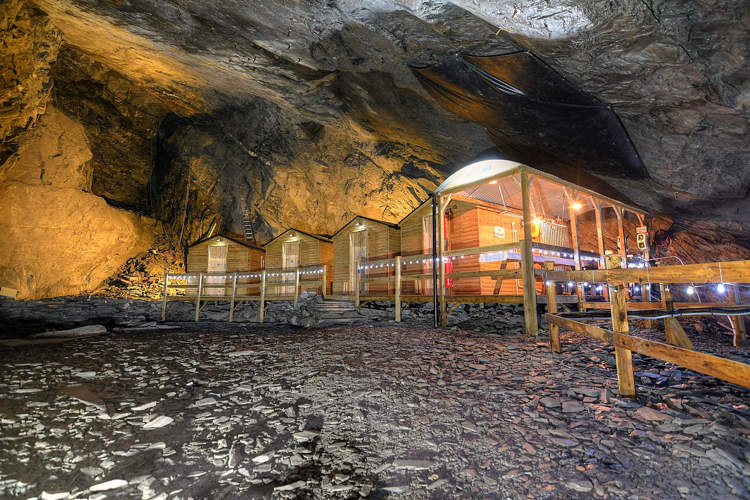 Photo: Go Below
After trekking for 45 minutes through the mountains, visitors gear up at a small cottage and prepare for their descent into the abandoned Cwmorthin mine, the world's largest abandoned slate mine. The challenging route consists of old stairways, derelict bridges, and slacklines, and reaching the hotel takes about an hour.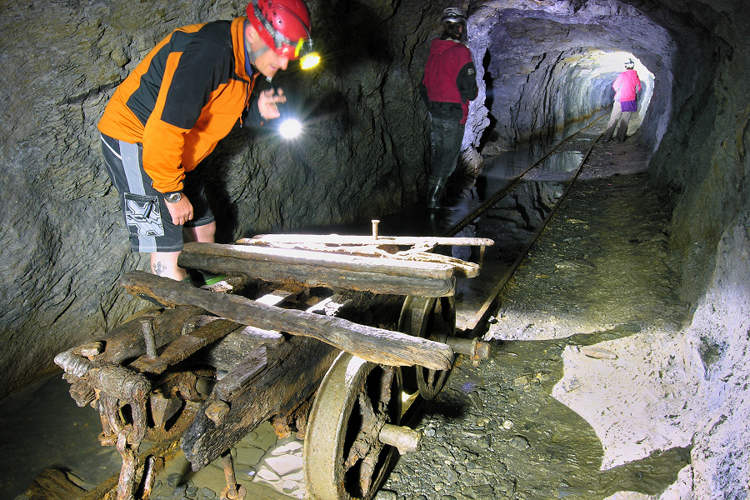 Photo: Go Below
Once at the Deep Sleep Hotel, guests are treated to a warm drink an an expedition-style meal, before they retire for a 'deep sleep'. The temperature in the world's deepest hotel remains a constant 10 degrees Celsius all year round, but the thickly insulated cabins are reportedly quite cozy. They also feature running water, electricity and even Wi-Fi through a one-kilometer-long ethernet cable from a 4G antenna on the surface.
 
The Deep Sleep Hotel took the title of 'world's deepest hotel' from a suite in Sweden's Sala Silver Mine, at 508ft (154m) underground.