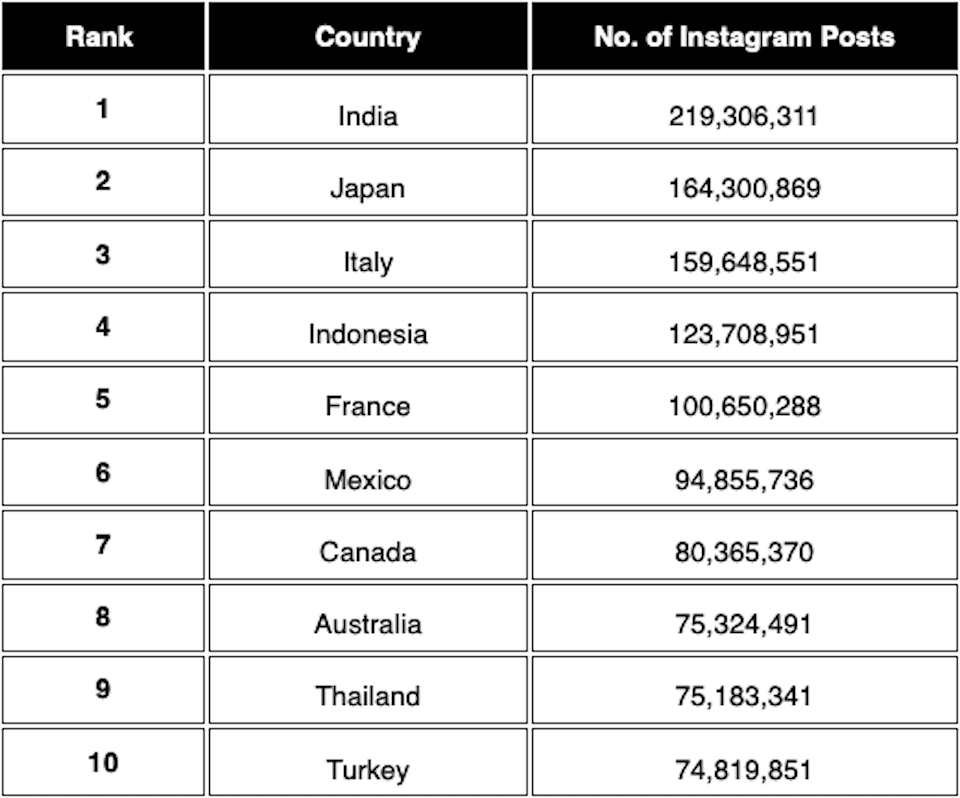 Travel: Canada ranked #7 most beautiful country in the world
The land of the beautiful panoramas. The Great White North has been ranked among the
The land of the beautiful panoramas.
The Great White North has been ranked among the world's most beautiful countries. 
Travel company Titan Travel analyzed Instagram data from the world's most popular destinations to determine the ones that were considered the most beautiful by visitors and residents. 
With vibrant metropolises, such as Delhi and Mumbai, palm-fringed beaches on its southern coastline, and iconic architectural sites like the Taj Mahal, India claimed the top spot on the list. There are upwards of 219 million posts dedicated to the county and its awe-inspiring beauty. 
Japan followed India in second, with a staggering 164 million posts to the social media platform for photos. The country offers jaw-dropping natural geography, including the breathtaking slopes of Mount Fuji, as well as bustling cities brimming with fascinating pop culture, such as Tokyo's Harajuku district, a mecca for fashion lovers.
One of Europe's most popular destinations, Italy, rounded out the top three with over 159 million posts on Instagram. Famous for its cuisine, fashion, and "rich history stretching back millennia," the Mediterranean nation's stunning coastlines and idyllic countryside draw millions of visitors annually. 
Indonesia came fourth on the list, followed by France in fifth. Mexico took the sixth spot, while Canada landed in lucky number seven. 
Australia placed eighth, with Thailand ranking ninth. Turkey rounded out the top 10.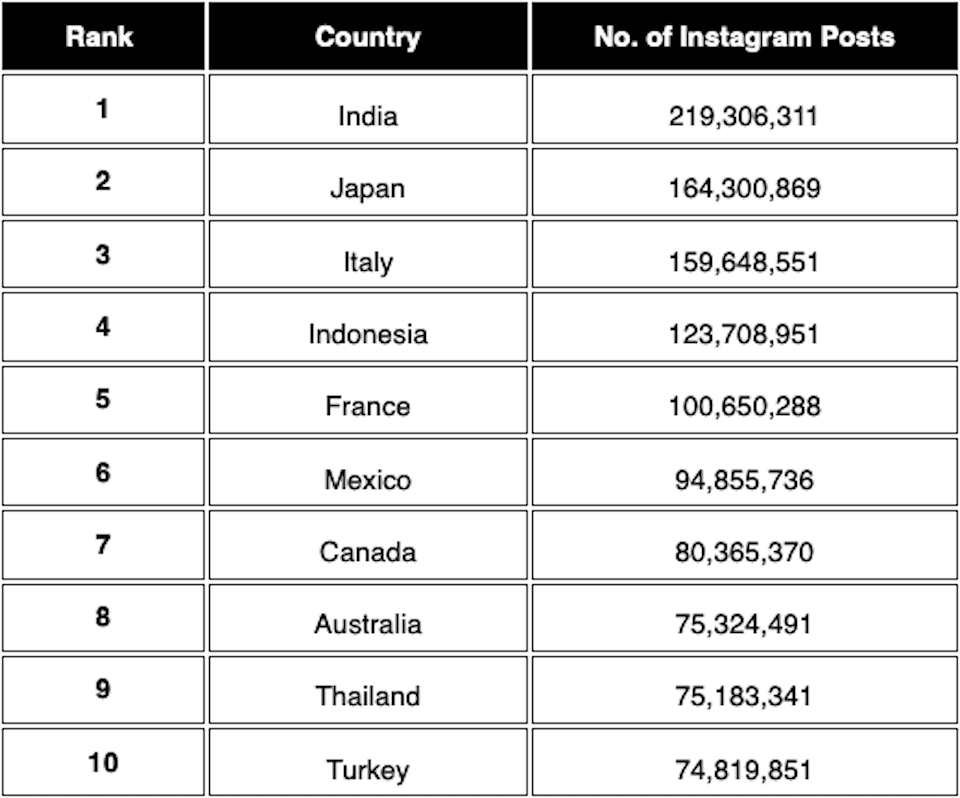 Most popular destinations around the world 
In addition to being the most popular country on Instagram, Italy was also the most-searched destination on Google. It was ranked the most popular destination overall, but Mexico, the world's second-most popular spot, had more TikTok views. 
On the comprehensive social travel list, Canada ranked 15th. 
The company also determined that London is the world's most popular city break destination, "racking up 70.6 billion views on TikTok and more than 157 million Instagram posts."
For countries experiencing a boost in tourist interest, Lisbon, Frankfurt, and Barcelona ranked in the top three, with Lisbon seeing a whopping 500 per cent increase in searches.
Dubai ranks as the most popular city destination on TikTok with over 137.7 billion TikTok views for the UAE'S capital.