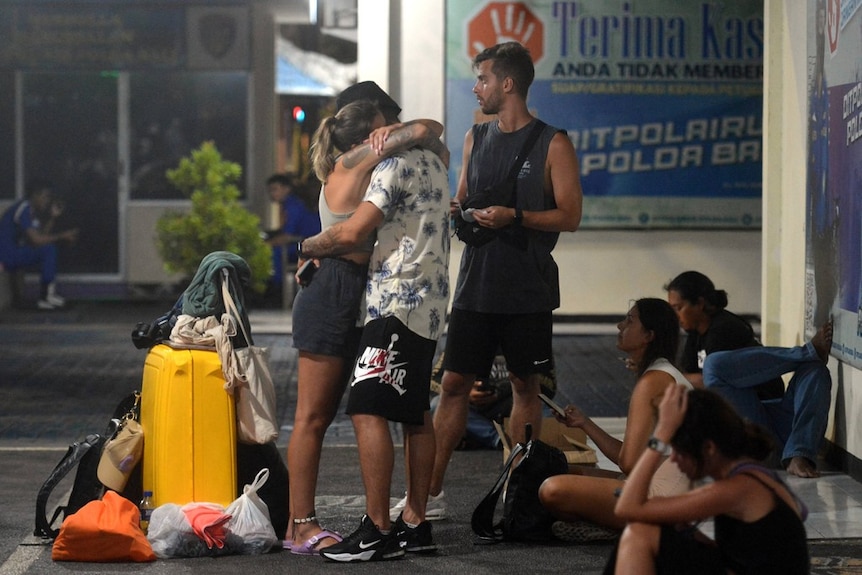 Tourists from Australia among 34 people rescued after Bali tourist boat hits object and capsizes
Read in Bahasa Indonesia Two Australian residents were among a group of tourists left floating in open
Read in Bahasa Indonesia
Two Australian residents were among a group of tourists left floating in open waters off Bali after their boat capsized due to a leak.
Footage circulated on social media showed people in the choppy sea wearing life jackets while half of the boat was already underwater near the Port of Sanur on Tuesday afternoon.
The Kebo Iwa Express was about 25 minutes into its trip from Nusa Penida to Sanur when it sprang a leak and sank, 2 nautical miles from Sanur, according Maruti Group Fast Boats, the tour company that owns the vessel.
Kadek Ariana, the manager of the company, told the ABC there were 28 tourists aboard along with six crew members, including the captain.
Two Australian residents — a man and a woman from Victoria — were among the passengers aboard the Kebo Iwa Express, he confirmed to the ABC.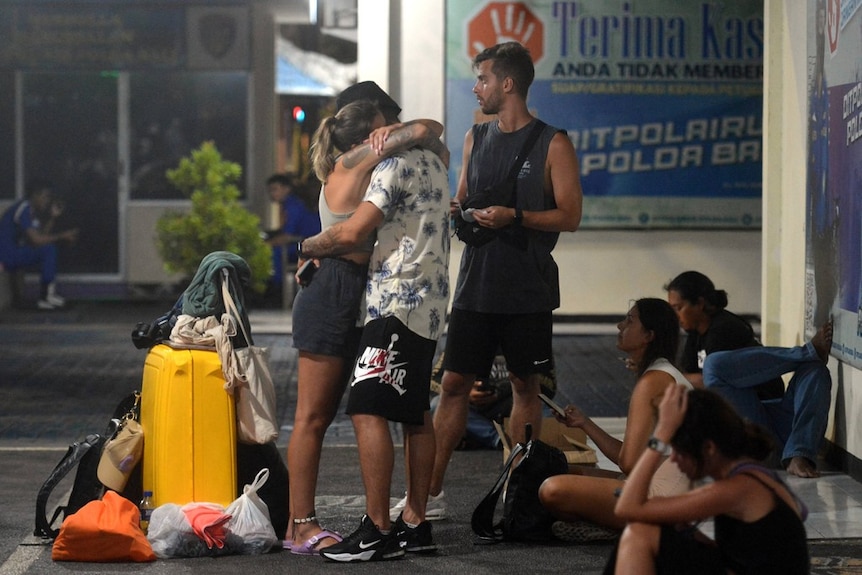 They are now back in their hotel in Pecatu.
Mr Ariana said here was a leak that most likely caused the boat to sink.
"There is a possibility it hit hard objects or branches and water entered the boat," he said.
Mr Ariana said the ship was in proper condition and hade made a trip from Sanur to Penida before the incident.
Loading Instagram content
Among the passengers were tourists from Australia, Russia, Ukraine and India, Mr Ariana told the ABC.
Bali's National Search and Rescue agency head Gede Darmada said all passengers and crew had been rescued by four ships in the area.
"Everyone was evacuated safely by nearby ships," he said.
"The boat is still at the scene. We couldn't recover it yet."
During the rescue, the weather was "extreme" with strong winds, the agency said.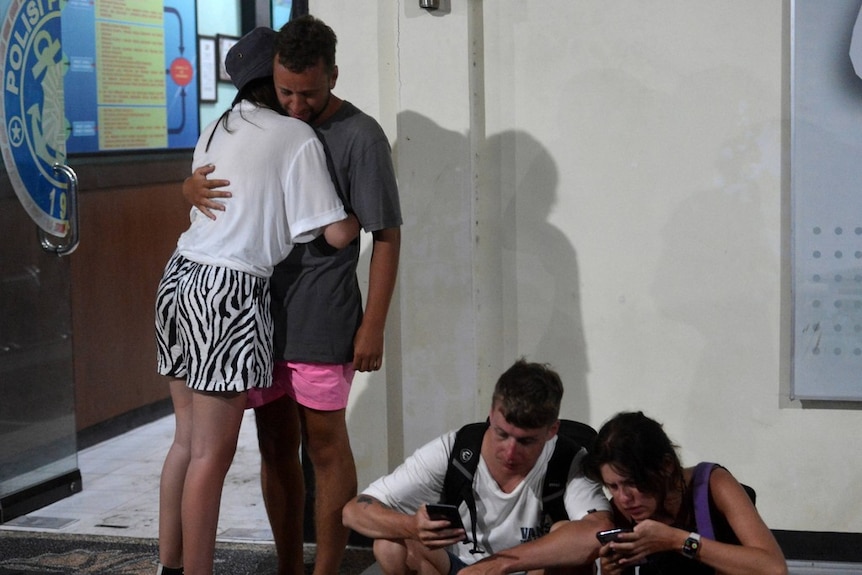 Tourists hit by broken glass
In a separate incident on Monday, six tourists were injured after their boat was hit by waves in waters off Nusa Penida.
Broken glass pieces hit passengers, especially those sitting in the front seats.
The Tanis Ranger was on its way from the Port of Tanjung Sanghyang to the Port of Sanur.
"The boat was hit by waves, twice. The windshield of the boat broke," Agus Widiono, from Bali police, told local media.
"There were six tourists injured, and five of them are foreigners."
One Australian was involved in the incident, according to local police.
The injured passengers were taken to a local clinic.
An accident involving boats carrying tourists also happened on New Year's day in Labuan Bajo, a popular destination for visitors in the province of Nusa Tenggara Timur.
The King Fisher De Seraya boat reportedly sank after being hit by a wave on the journey to Seraya Island.
Local police said the engine of the boat had stopped working before it sank near the shoreline of an island.
All passengers, including eight foreign tourists, two crew members and a worker from a hotel, were rescued.