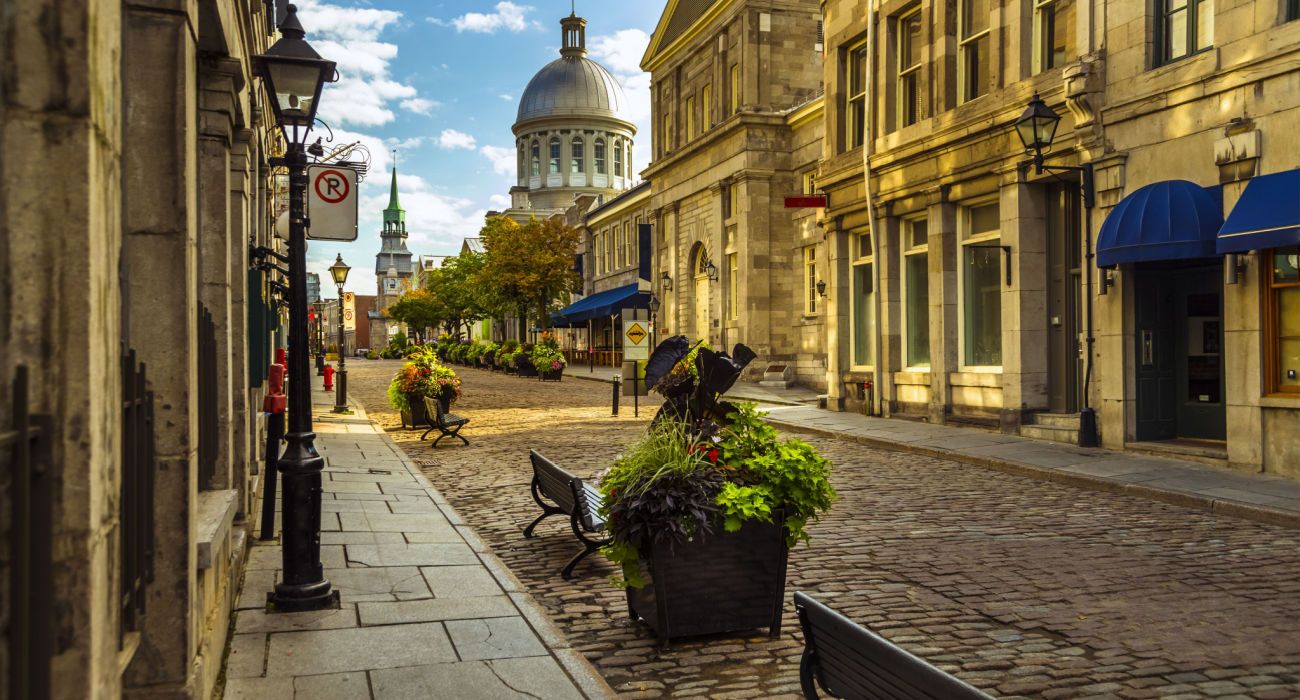 Top 10 Experiences Around The World You Should Try This Summer
As summer enters full swing, the travel season truly begins all around the world. With
As summer enters full swing, the travel season truly begins all around the world. With limited time and a whole new state or country to explore, making the most of each day is a must for a successful summer vacation. One of the best ways to see a lot of an area in a short amount of time is through guided tours and excursions, where knowledgeable guides and pre-purchased admission tickets can save time and greatly increase the amount of time spent enjoying the scenery.
Thankfully, those planning to travel this summer can get some guidance on which tours to book with the help of the Viator Experience Awards of 2023. Based on feedback from actual travelers, Viator has divided the travel world into 11 unique regions and found the 20 best-ranked activities in each of those regions. With so many unique activities in every corner of the globe and at different price ranges, the only question left is, which bucket list item will this year's summer vacation check off?
This list has compiled just one of the top-ranked activities from 10 of the 11 regions in Viator's Experience Awards in order to give readers a glimpse of the wide variety of high-caliber excursions available. A full list of the Viator Experiences Award winners can be found on their website here.
10
Best Of Canada: Explore Old Montreal – A Small-Group Walking Tour For The Curious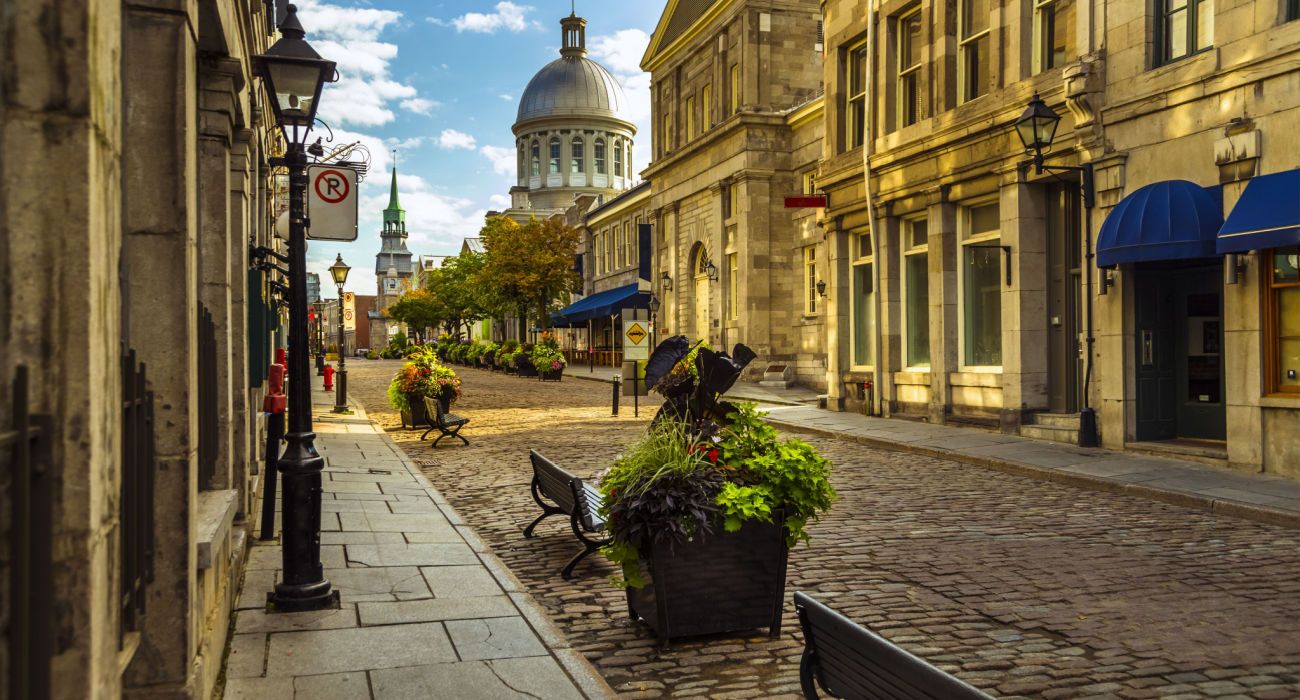 Street of Old Montreal 
One of the best things to do in Canada, exploring Old Montreal, is a chance to enjoy food, architecture, and history in one unique tour. Over the course of two hours, participants can explore Old Montreal's winding cobblestone streets like an expert.
In addition to a steady stream of historical and cultural facts, each member of the small-group tour receives a list of recommendations about restaurants, cafés, and shops, ensuring the ideal Old Montreal experience continues well beyond the tour hours.
Tour:
Explore Old Montreal – A Small-Group Walking Tour for the Curious

Duration:
~2 hours

Cost:
from $44.28
Book This Tour
9
Best Of The United States: Half-Day Emerald Cove Kayak Tour
The Colorado River runs between red rock formations in Arizona. The Colorado River feeds to scenic areas like Emerald Cove in Arizona near Las Vegas, Nevada. 
Just an hour from the vibrant nightlife of the Las Vegas Strip, a serene outdoor experience awaits at the Willow Beach Marina in Arizona. The Emerald Cove Kayak Tour travels along the Colorado River to the Emerald Cove, with several stops and even a short hike along the way to enjoy the sights and sneak a peek at the local wildlife. The tour guides provide detailed directions, ensuring even novices can enjoy this on the water excursion.
Tour:
Half-Day Emerald Cove Kayak Tour

Duration:
4–5 hours

Cost:
from $115.00
Book This Tour
Related: 10 Hilton Hotels In Las Vegas That Redefine Luxury And Elegance
8
Best Of Latin America: Guatape Tour, Piedra Del Peñol Including A Boat Tour
Large granite rock in Guatape, Colombia
With nearly 2,000 five-star reviews, it's clear the Guatape Tour is one of the best things to do not just in Columbia but in all of South America. The full-day experience includes a visit to the city of Guatape, a boat tour over the dam and past historic churches and towns, and a chance to visit the Piedra del Peñol.
For $6 extra, visitors can climb the steps of Piedra del Peñol for even more impressive views of the natural landscape of Columbia. To complete the experience, both breakfast and lunch are included in the excursion, leaving adventurers full and ready to take in the historical and cultural attractions around them.
Tour:
Guatape Tour, Piedra del Peñol, Including a Boat Tour, Breakfast, and Lunch

Duration:
10–11 hours

Cost:
from $35.00
Book This Tour
7
Best Of The Caribbean: Barbados Turtle And Shipwreck Snorkel Adventure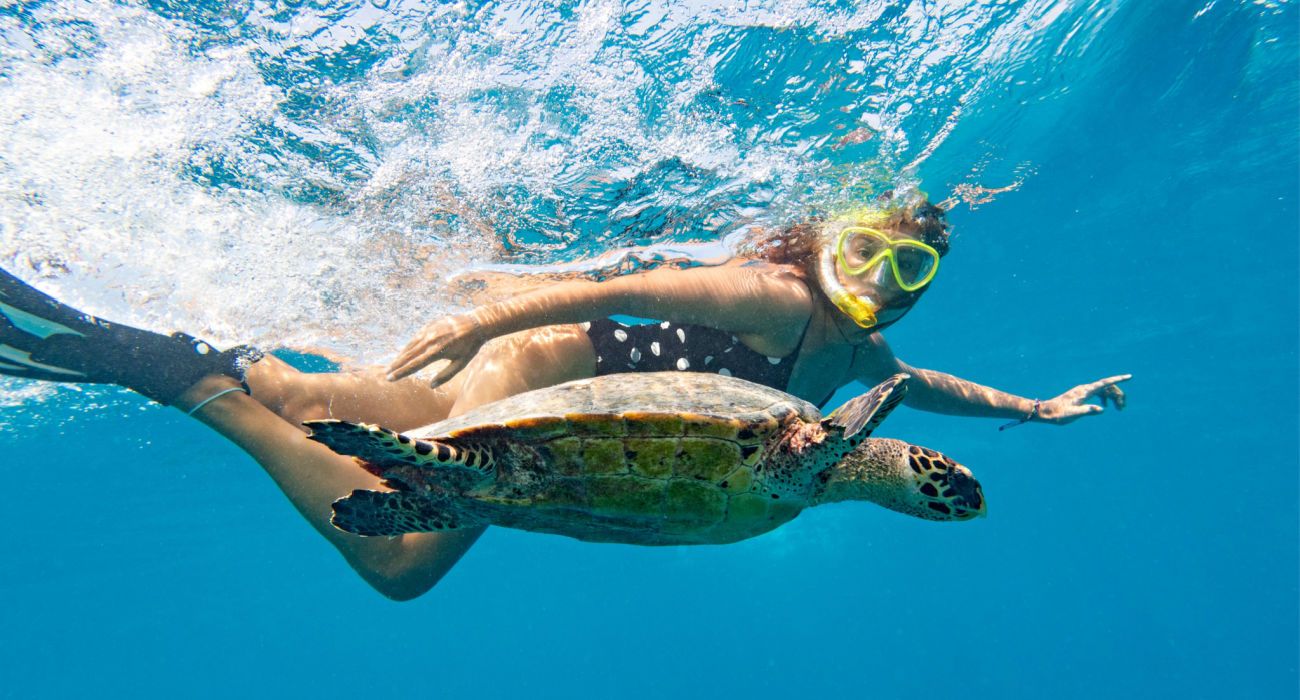 Woman Snorkeling with a sea turtle
Year after year, visitors flock to the white sand beaches and warm ocean waters of the Caribbean. Human visitors aren't the only ones enjoying the tropical getaway, as hundreds of species of sea life inhabit the reefs around the islands as well.
A Barbados snorkeling adventure is perfect for those hoping to get up close to some of these unique creatures. The excursion includes a ride on the glass bottom boat, through which guests can expect to see a wide variety of tropical fish. At the shipwreck, visitors can jump in the water with provided snorkeling equipment and swim in the company of sea turtles, stingrays, and even more colorful fish.
Tour:
Barbados Turtle and Shipwreck Snorkel Adventure

Duration:
~1.5 hours

Cost:
from $25.50
Book This Tour
Related: Bang For Your Buck: 10 Most Affordable Barbados All-Inclusive Resorts
6
Best Of Northern Europe: Historical Pub Walking Tour Of London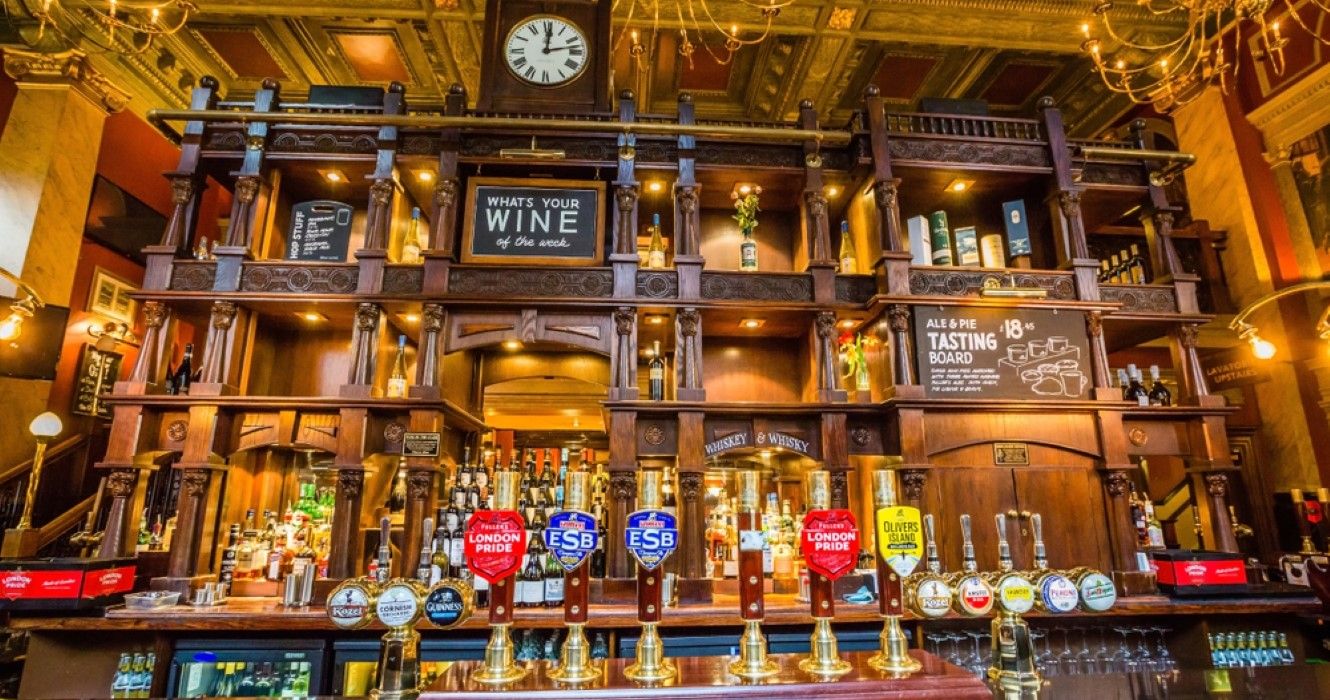 An old pub in London
Both a chance to explore one of London's oldest neighborhoods and participate in a classic pub crawl between some of the best pubs in London, this Historical Pub Walking Tour of London stands out as a chance to go back in time. The small-group tour (14 people maximum) walks participants through four different pubs and alehouses. Hailed by participants as "The Best Tour in London", the experience is a chance to visit some of the lesser-known parts of London and learn the history of the region and buildings.
Tour:
Small Group Tour: Historical Pub Walking Tour of London

Duration:
~3.5 hours

Cost:
from $31.42
Book This Tour
Drink prices are not included in the tour cost. Drinks can be purchased at each stop at standard price.
5
Best Of Southern Europe: Half Day TukTuk Tour Of Lisbon
Tuk Tuk rickshaws in Lisbon, Portugal
Lisbon is the small but mighty capital city of Portugal, with nearly endless things to see and do. With the coziness of a walking tour and the convenience of a bus, a half day in a tuk-tuk is the ideal way to enjoy Lisbon, Portugal. As a private tour, participants can personalize their itinerary or simply enjoy the ride with their expert guide.
The four-hour time slot gives plenty of time to explore the major sights and lesser-known side streets of this historic city, with experienced tour guides ensuring a deep dive into the background of even the quickest drive-bys.
Tour:
True 4-Hour/Half day TukTuk Tour of Lisbon – Local Overview!

Duration:
~4 hours

Cost:
from $141.48
Book This Tour
Related: 10 Best Hotels In Lisbon You Should Book For An Unforgettable Vacation
4
Best Of Eastern Europe: 2 Countries In 1 Day – Bohemian and Saxon Switzerland National Parks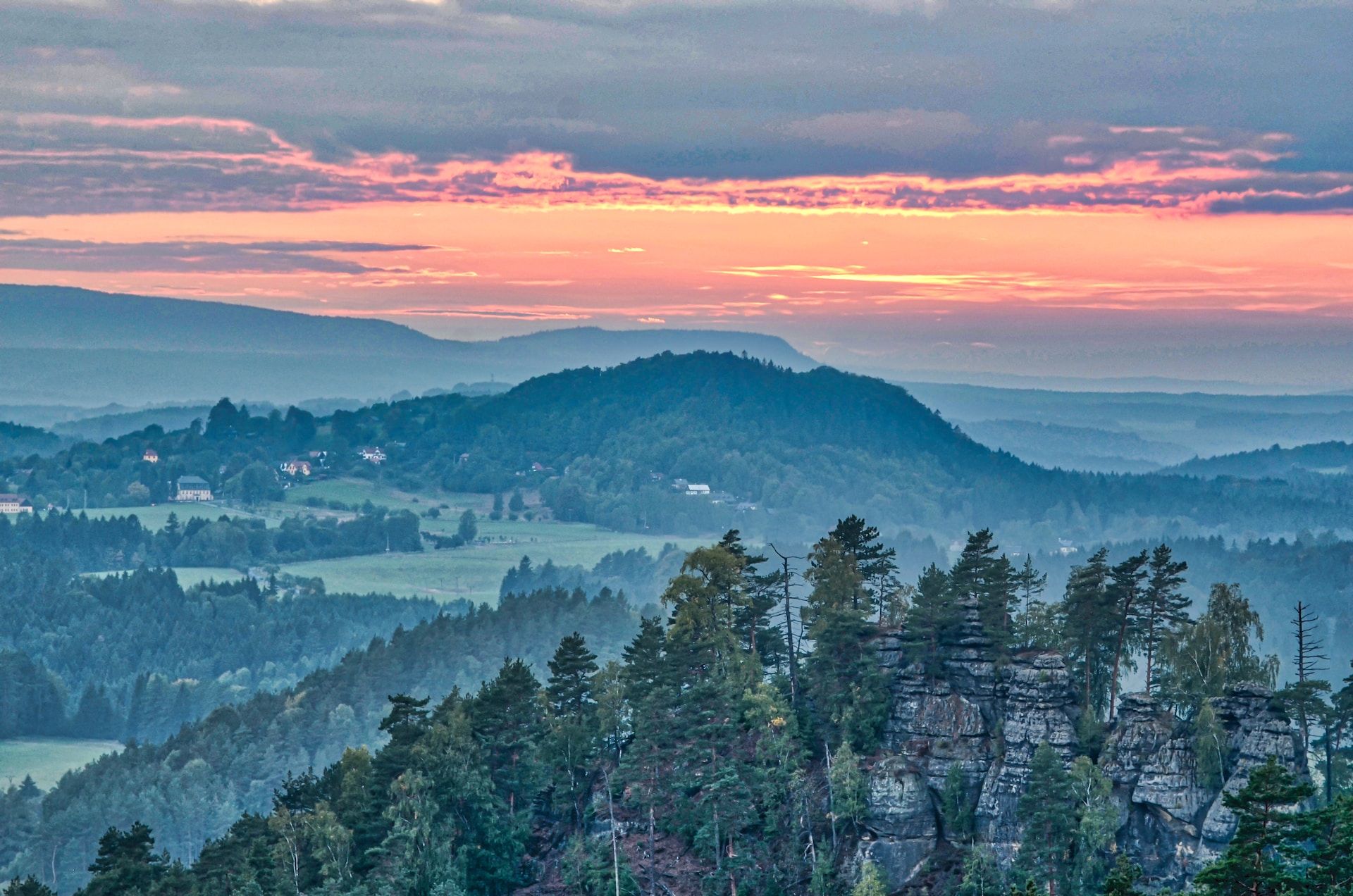 Sunset over Bohemian Switzerland National Park, Czechia
With so much natural beauty all around Europe, it's hard to decide where to visit first. Fortunately, this unique tour allows guests to enjoy the sites of both Germany and Czechia in one full-day adventure. This tour takes participants directly to Bohemian Switzerland National Park in Czechia and Saxon Switzerland National Park in Germany.
Inside the parks, visitors can enjoy the beauty of natural wonders like Europe's largest natural arch, ride a boat through Kamenice Gorge, and take scenic nature hikes with all equipment provided.
Tour:
The Best of 2 Countries in 1 Day: Bohemian and Saxon Switzerland

Duration:
8–9 hours

Cost:
from $190.45
Book This Tour
3
Best Of Australia And New Zealand: All-Inclusive Small-Group Blue Mountains Day Trip From Sydney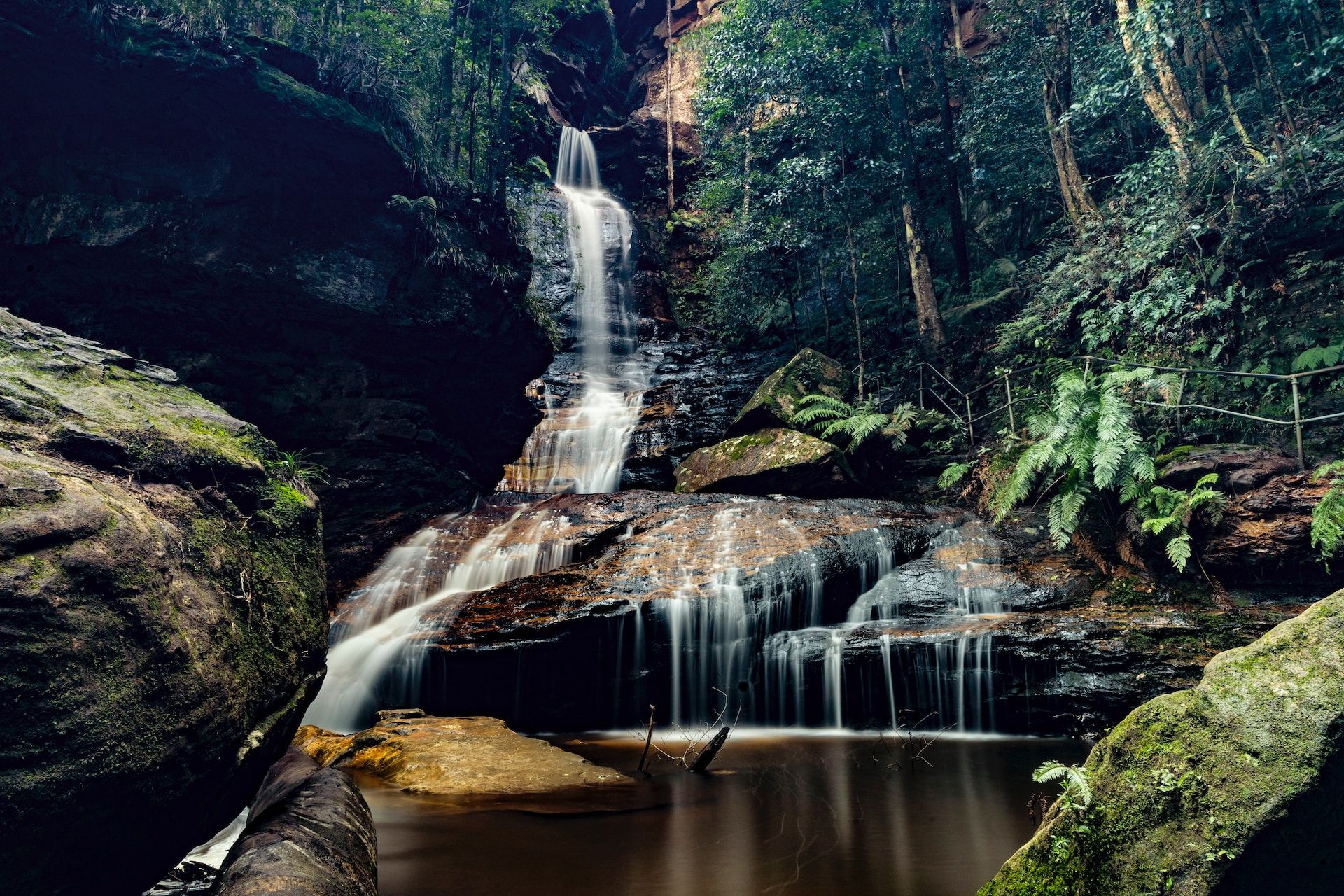 Empress Waterfalls in the Blue Mountains of NSW, Australia
While Sydney itself is a beautiful city with numerous activities for even a short visit, the surrounding area has some of the most picturesque views in the entire country. This top-rated all-inclusive tour gives guests a chance to spot kangaroos in Featherdale Wildlife Park, ride a scenic Railway at Scenic World (admission included), and snap pictures at the limited-access Three Sisters Lookout.
After exploring the scenery of the Blue Mountains, participants enjoy a chef-made lunch that can cater to a variety of dietary restrictions before ending the trip with a riverboat ride back into Sydney.
Tour:
All Inclusive Small-Group Blue Mountains Day Trip from Sydney with Scenic World

Duration:
~11 hours

Cost:
from $182.97
Book This Tour
2
Best Of Asia And The Pacific Islands: Doi Inthanon National Park, Waterfall & Royal Project
The sun sets on the Twin (King and Queen) Pagodas in Doi Inthanon National Park, Thailand
One of the greatest advantages of tours for visitors to a new region is a chance to see more in a day than is possible to reach on one's own. This is especially true with this full-day tour through Chiang Mai, which includes visits to Doi Inthanon National Park, a Karen Village, Hmong Market, and Twin Pagodas.
With both the natural wonders inside Doi Inthanon, including hiking trails and picturesque waterfalls, to historic buildings like the King and Queen Pagodas, this tour will appeal to anyone looking for a well-rounded snapshot of Thailand.
Tour:
Best Seller! Doi Inthanon National Park, Waterfall & Royal Project – Chiang Mai

Duration:
8–9 hours

Cost:
from $45.37
Book This Tour
Admission to the Twin Pagodas is not included in the tour cost and runs approximately $11.50/person.
1
Best Of The Middle East And Africa: Table Mountain, Penguins & Cape Point Small Group Tour From Cape Town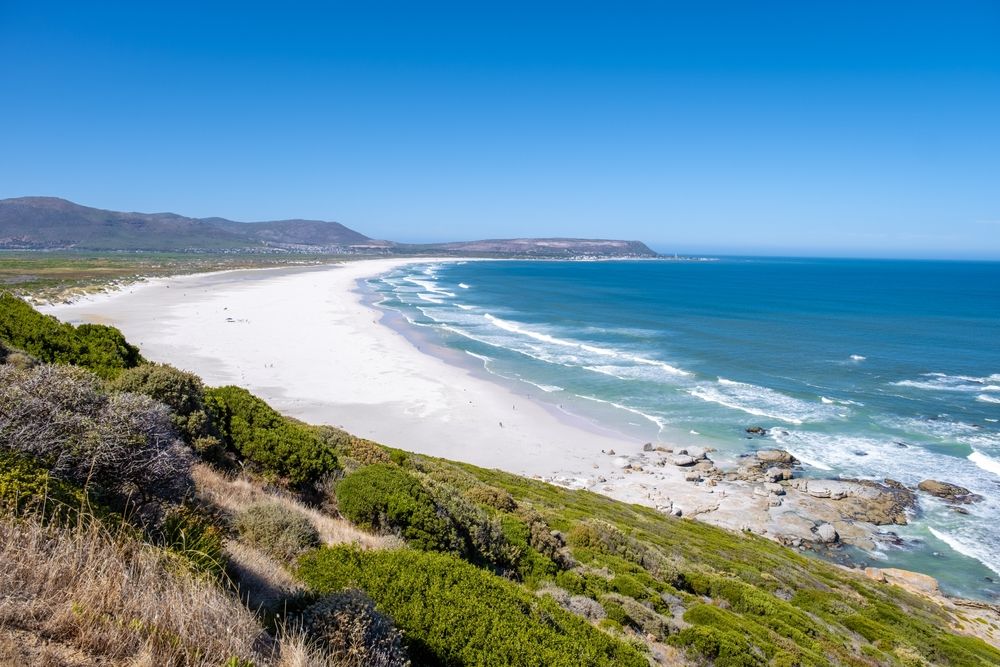 The Chapman's Peak Drive on the Cape Peninsula near Cape Town in South Africa
Cape Town in South Africa attracts millions of visitors each year with its beautiful natural wonders, picturesque beach towns and activities, and unique wildlife. Those hoping to enjoy all the sites without the huge crowds that they attract can join this small group tour and jump right to the best views.
Leaving from Cape Town, the tour spends a full day taking guests to some of the best attractions in South Africa, including Table Mountain, Chapman's Peak Drive, Cape of Good Hope, and Boulders Beach Penguin Colony. With a knowledgeable guide leading the way, this tour is a true can't-miss South African experience.
Tour:
Table Mountain, Penguins & Cape Point Small Group Tour from Cape Town

Duration:
8–10 hours

Cost:
from $51.48
Book This Tour
Admission to certain stops is not included, but time is allotted for those interested in purchasing tickets to make the most of their time. The following stops require an additional fee:
Table Mountain Cable Car: $20/person
Boulders Penguin Colony: $9/person
Cape of Good Hope: $19/person