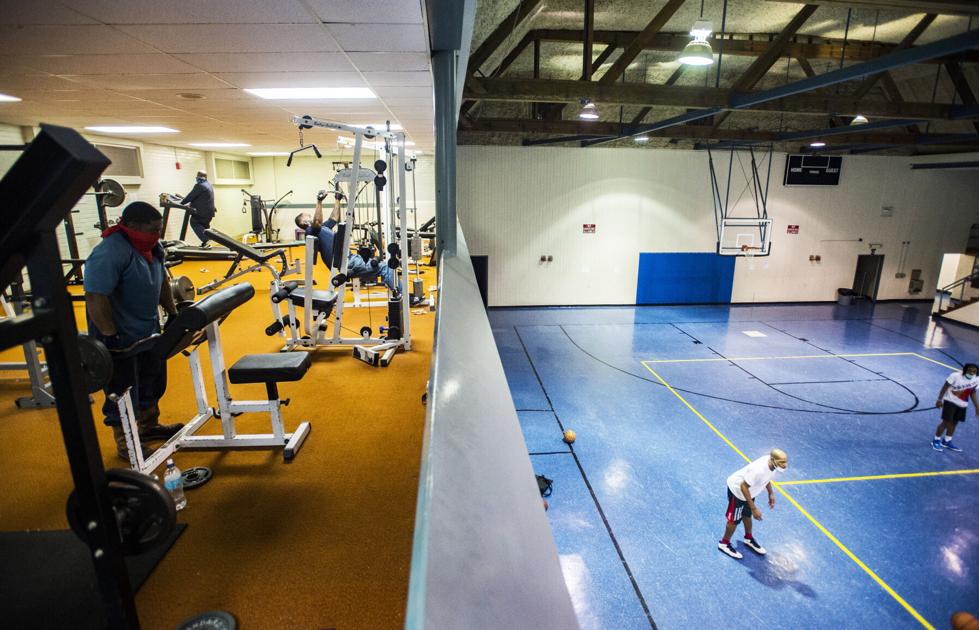 Three groups submit proposals to operate north Lafayette recreation centers | News
Three non-profit agencies have submitted proposals to Lafayette Consolidated Government to operate recreation centers in
Three non-profit agencies have submitted proposals to Lafayette Consolidated Government to operate recreation centers in north Lafayette.
The Acadiana Advocate obtained copies of proposals submitted in response to a request by Mayor-President Josh Guillory for outside entities to operate the centers after he laid off 37 parks and recreation employees and cut funds to the department.
In July, Guillory announced, in order to cut costs, he was closing four recreation and activity centers: the Domingue Recreation Center, Heymann Park Recreation Center, J. Carlton James Activity Center and George Bowles Activity Center. All are located in economically-challenged, minority-dominated neighborhoods. He suggested selling naming rights or public-private partnerships to keep them open and issued a request for proposals from outside entities to operate the centers.
CBC — Cycle Breakers Coalition — is the only organization proposing to operate all four centers. The SMILE Community Action Agency's proposal is to operate only the Domingue and Heymann Park recreation centers, while Culture Ministries, doing business as The Rock of Lafayette, proposes only operating the J. Carlton James Activity Center. 
Jamie Angelle, LCG chief communications officer, said staff members are assessing the proposals. There have been no meetings with the groups submitting the proposals and no decisions have been made, he said.
The centers, Angelle said, will remain open will less staff. The two activity centers contain only meeting rooms, not gyms, so they are open only when there are planned events.
The City Council and Parish Council also are considering separate proposals to allocate money to keep the centers open in the 2020-21 fiscal year that begins Nov. 1.
CBC, a non-profit group based in Lafayette, is headed by CEO Cory Levier, who expressed an interest at a July 21 council meeting in taking over the centers.
The group proposes to operate the recreation centers at least six hours a day, seven days a week and is prepared to begin Sept. 1. Its services, the proposal states, "will be offered at a very low cost per person" with scholarships available to those demonstrating an inability to pay the fees. CBC would pay LCG "a fair compensation each year" and 10% of any profit it makes.
The proposal refers to several appendices but Angelle said those have not been provided to LCG.
SMILE Community Action Agency's proposal says the group will keep current activities at the Domingue and Heymann Park recreation centers and add new activities "conducive to community building," providing programming for adults and businesses such as computer classes, parenting training, entrepreneurship and small business best practices.
Child care services and before- and after-school care also would be offered at the Domingue center.
SMILE said it could take over Oct. 1, keeping current rental fees in place for the first year and proposing changes after an assessment of the first year of operations.
To take over the two centers, SMILE proposed a one-year contract at $600,000 with three one-year renewals for a total $2.64 million. An alternate proposed by the group is for a $3 million five-year contract with $3.3 million five-year renewal, or a 10-year $6 million contract with a $660,000 one-year renewal.
Culture Ministries is proposing paying for all labor and other costs to rehabilitate the J. Carlton James Activity Center to ensure it makes a profit and would pay for all utilities. The group proposed sharing 40% of any revenue it makes in with LCG.
Headed by Executive Director Diamond Taylor, Culture Ministries proposed establishing a year-round full-time parks and recreation program for all citizens including indoor and outdoor sports and activities; music, art, drama and dance; social experiences through activities such as game nights and dances; outdoor recreation activities such as camping conservation education; and intellectual activities such as reading and chess.
The group is seeking a $2 million one-year contract with three renewals, or an $8 million five-year contract with a five-year renewal, or a $15 million 10-year contract with a one-year renewal.
According to LCG, it costs about $27,440 a year to operate the Domingue Center, $26,368 to operate the Heymann Recreation Center, $14,177 to operate the Bowles Activity Center and $12,322 to operate the J. Carlton James center, excluding salaries, for a total of about $80,000 a year.