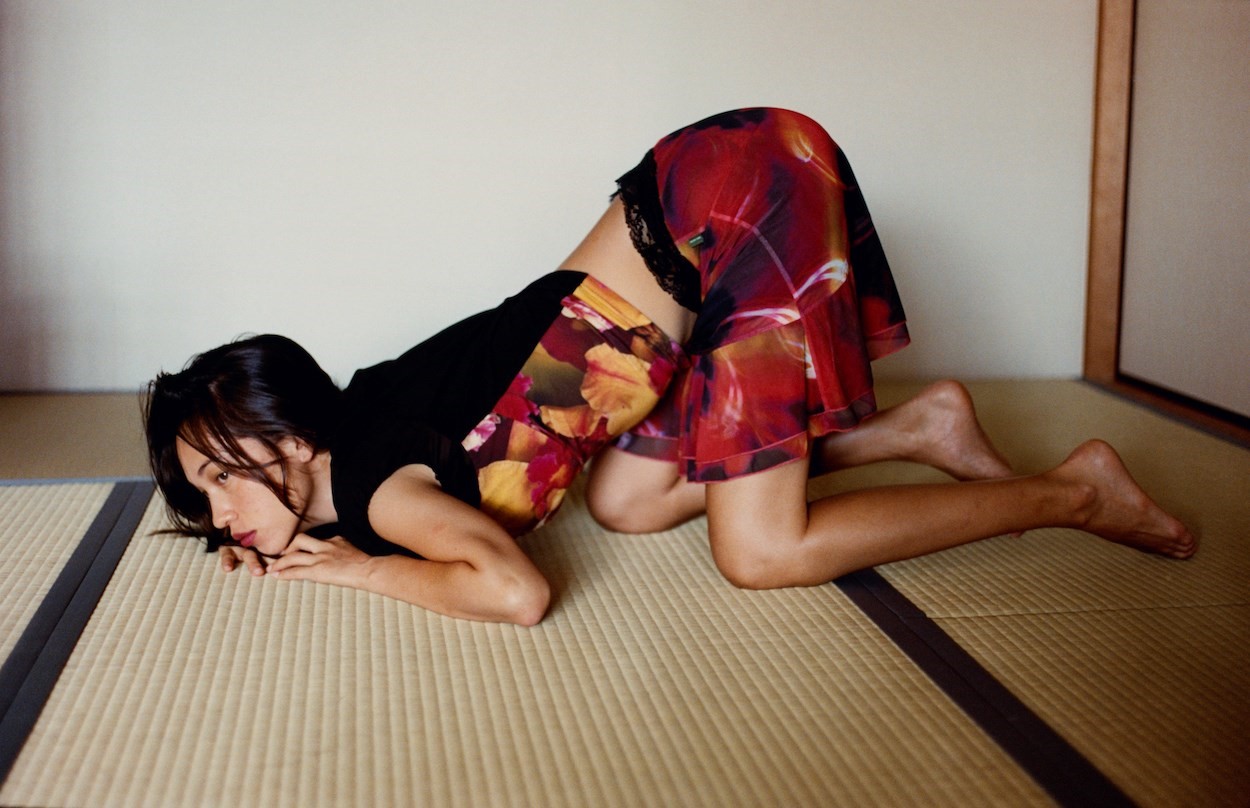 The Best Photos of 2022: Around the World in Ten Stories
By
Alethea Nale
9 months ago
December 27, 2022 Lead ImageBuddha Was Born HerePhotography by Olgaç Bozalp Photography is an incredibly
Lead ImageBuddha Was Born HerePhotography by Olgaç Bozalp
Photography is an incredibly rich conduit for storytelling. Through visual imagery, photographers can negotiate multiple histories, social and political realities, personal identity and cultural memory, creating a space of generosity and a meaningful exchange of ideas between people.
In other words, images are the means by which we establish new relationships with the world and ourselves. Photographic duo Albarrán Cabrera know this well, with their dreamy prints of Japan intending to stir memory and arouse questions of perception and truth. Similarly, Olgaç Bozalp captures Nepal and wonders, "Should I really believe in what I see and what people tell me?" Meanwhile, Jessica Madavo asks us to reconsider the beauty of the mundane in the context of life in Senegal.
In a similar vein, Tinko Czetwertynski takes a peek inside Brazil's homes to explore how we arrive at notions of beauty, while in the Amazon, Richard Mosse brings forth the inescapable realities of environmental devastation. On a road trip gone awry, Coco Capitán rides the Trans-Siberian railway grappling with the unexpected arrival of Covid-19. The question of authenticity concerns Hanna Moon in Korea and Alexandra Leese in Japan; both of their zines are instinctual and intimate, as are Sam Gregg's arresting portraits of Neapolitans. Finally, along the Jamaican coastline, Manchester-based photographer Jay Johnson reflects on love and family.
Most of us know Kiko Mizuhara as the enigmatic muse inspiring fashion and cinema's most renowned lenses. In Alexandra Leese's latest zine for Heaven by Marc Jacobs, Kiko in Heaven, the British-Chinese photographer empathetically asks Kiko: who are you? "I wanted to get to know the real Kiko," she says. Taking Leese around Tokyo, Kiko answers in a series of stunningly intimate shots. "It was a very 'docu-style' way of working, documenting as we went, and continuously bouncing ideas off each other" explains Leese. "It was important it wasn't too planned and that it felt honest."  
Read AnOther's interview with Alexandra Leese here.
You may know Hanna Moon's work from Harry Styles' most recent album cover (Harry's House), Gucci's Towards The Sun campaign, or even from AnOther Magazine. The Korean photographer's new photo book Almost Something is a testament to a remarkably reflexive practice. Nostalgic portraits of loved ones with Korea as a backdrop portray life simply as it unfolds, offering a glimpse of the country removed from its typical, glossy varnish in pop culture. "Going back to Korea, I saw all these things you don't notice at first," she says, "I documented them because I found them hilarious, or because I was out with friends and having fun. I didn't think that much."
Read AnOther's interview with Hanna Moon here.
15
Almost Something by Hanna Moon
"At its strongest, when my work is really working, you might feel the blood on your hands, as I do," says Irish photographer Richard Mosse. In a 74-minute film and corresponding book, Broken Spectre documents the harrowing destruction of the Brazilian Amazon in unprecedented depth. Environmental torment unfolds throughout; whether in black-and-white stills, in the microscopic plant biomes revealed in ultraviolet or in the infrared aerial shots captured with multispectral imaging. Mosse allows the bloody spectre of ecological oppression to burn into our individual and collective conscience, making it clear that no one is exempt from its haunting.
Read AnOther's interview with Richard Mosse here.
10
Broken Spectre by Richard Mosse
"As soon as I arrived [in Nepal], everything I had been creating in my work already existed in people's daily lives. That really inspired me," says Olgaç Bozalp. The Turkish photographer's debut zine, Buddha Was Born Here, is deeply contemplative. Punctuated by an intricate variegation of colour, images reflect a spiritual dialogue between the self and the external world. "In London we have one truth, but when I travel to, say, Nepal, they have a different truth," he explains. "This was my starting point and my finishing point: that there are many different truths that exist all at once." 
Read AnOther's interview with Olgaç Bozalp here.
12
Buddha Was Born Here by Olgaç Bozalp
The most intimate stories are found in the home. The trinkets we choose to keep, the decorations we hang up, and the colour we paint our walls all reflect the unfolding story of who we are, as well as the unique fusion of resourcefulness and ingenuity – 'Gambiarra' in Brazilian. Belgium-born photographer Tinko Czetertynski knows this. His ongoing project World of Interiores captures the beautiful homes of Brazil's working class. "The series is not questioning, but exploring what we consider as being valid in terms of style and taste," he says. "We can find inspiration anywhere, from very elaborate and exquisite places, but also in very simple places."
Read AnOther's interview with Tinko Czetwertynski here.
7
World of Interiores by Tinko Czetwertynski
"I'm just showing the humanity of Naples. Not trying to sugarcoat things, I'm showing things how they are," says British photographer Sam Gregg. His latest work, See Naples and Die – a riff on Goethe's Italian Journey (1786) – offers compassionate and cinematic portraits of enigmatic Neapolitans and their city. Rejecting the often limiting narrative attached to Naples in the media, Gregg presents a humanistic and passionate ode to a city that has his heart. "I've done everything I can to understand the culture, appreciate it and learn,' he says. "I believe that they can see that in the images."
Read AnOther's interview with Sam Gregg here.
15
See Naples and Die by Sam Gregg
"She is a muse and I'll always take photos of her," says Mancunian photographer Jay Johnson. His new zine, Munro Close, is a diaristic love letter to his girlfriend Daniela and her family in Jamaica. Taking inspiration from Stephen Shore's 1982 photo book Uncommon Places, food features heavily – a leftover head of a red snapper and raw shrimp in water are laced between tender portraits of Daniela and other family members. Love stories are historically enduring, and for good reason, since universal themes of intimacy, longing, devotion and identity come forth here with touching clarity. At its core, Munro Close is a tender love story.
Read AnOther's interview with Jay Johnson here.
12
Munro Close by Jay Johnson
South Africa-born photographer Jessica Madavo's debut book Black Star chronicles the unmediated movements of everyday life in Dakar, Senegal. In a series of photos, the mundane day-to-day emanates a delicate radiance, urging viewers to consider the beauty in the fine print of their own daily routines. "The project shows Black people in Senegal, but the fact that they're black or the Black experience isn't the focus," she says, "I'm just showing everyday people living their everyday lives, be it a group of friends on a beach or two boys walking hand-in-hand and sharing a beautiful moment of intimacy."  
Read AnOther's interview with Jessica Madavo here.
15
Black Star by Jessica Madavo
The onset of the pandemic was a fever dream, upending reality as we knew it. It's in this context that the Spanish photographer Coco Capitán embarked on the Trans-Siberian railway to create her Louis Vuitton Fashion Eye book. In Trans Siberian, vibrant portraits of life in the Gobi Desert punctuate desolate interiors, with blue hues and dream-like moving landscapes capturing a journey in the midst of a profound historic moment. "In truth, not all projects give you joy, and this one was, at times, quite dark," she says. "But I think it's vital to be able to talk about making art in challenging times." 
Read AnOther's interview with Coco Capitán here.
28
Fashion Eye Trans Siberian by Coco Capitán
For 25 years, Barcelona-based duo Anna Cabrera and Angel Albarrán have worked within the slim partition separating the real and unreal. In their exhibition, As Far As The Eye Can See, Japan is chimerical and mnemonic; nature exists on an otherworldly plane where themes of memory, identity and time are explored. "Our aim is to play with the viewers' memories and to construct a representation inside their minds," they say, "We never know what the final result will be. We are not interested in evoking a specific feeling, but in creating prints that trigger different feelings in different viewers."
Read AnOther's interview with Albarrán Cabrera here.
15
As Far As The Eye Can See