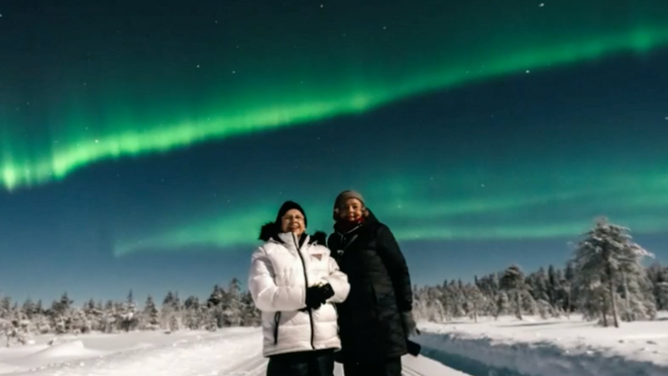 Texas TikTok grannies travel the world in 80 days
'TikTok Traveling Grannies' Sandy Hazelip and Ellie Hamby share their 80-day journey around the world
From the chilly Arctic Circle to tropical Indonesia, 81-year-olds Sandy Hazelip and Ellie Hamby have visited a variety of destinations during their travels.  
Their trip began on Jan. 11, when they took off from Dallas and headed to Antarctica. Afterward, they hopped over to Chile, Argentina and Easter Island, before then going to Europe to see places such as Spain, Rome, London and the Arctic Circle in Finland.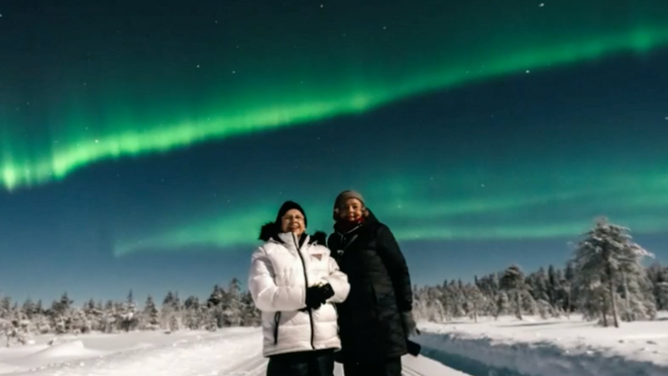 Hazelip and Hamby made their way to parts of Africa, such as Zanzibar, Zambia and Egypt, and then ventured to countries in Asia, including India, Nepal, Japan and Indonesia. They then rounded out the trip by traveling to Australia.
By the end of their 80-day travels – which went viral on TikTok – Hazelip and Hamby had set foot on all seven continents.
HERE ARE THE BEST TRAVEL TIPS FROM AN AIRLINE PILOT
With their slogan, "Around the world in 80 days at 81 and still on the run," Hazelip and Hamby demonstrated that travel can be fun at any age.
Throughout their travels, the two grandmothers noted a couple of spots where the weather made a significant impact on their travel experience.
Rockin' and rollin' on the Drake Passage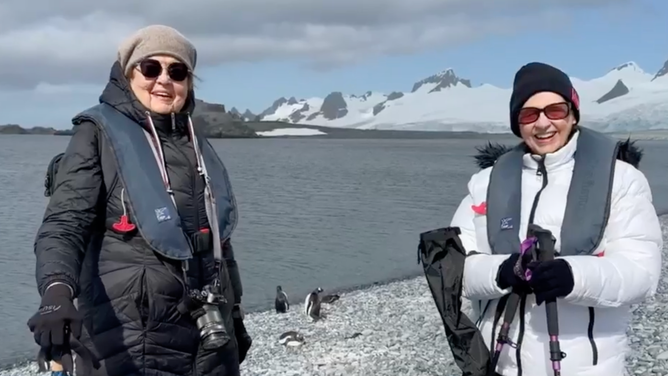 Located between South America and Antarctica, the Drake Passage is well-known for its turbulent weather – which the grannies found out first-hand.
TOP 10 TRAVEL MUST-HAVES, ACCORDING TO THE EXPERTS
"We did have the experience, what they call the Drake Shake, which means you're just all shook up because the weather, the waves are so high," Hamby said. She noted that the waves were reported to be up to 20 feet high.
"We said we were rocking and a-rolling and slippin' and a-slidin' all the way through the Drake Passage," Hamby added.
Unfortunately, this rocky experience led to a few injuries and a couple of travelers requiring serious medical attention.
'Breathtaking' weather in Egypt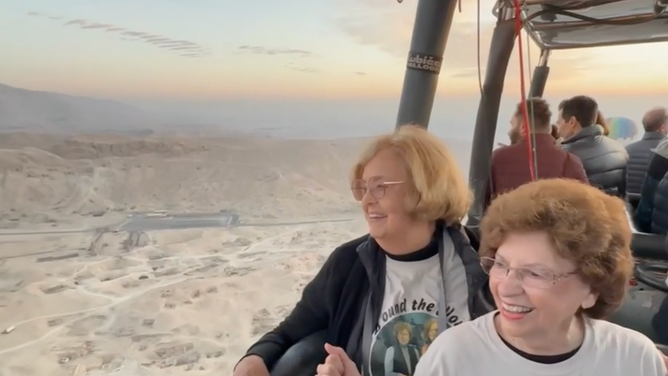 On a lighter note, the grannies also shared the best weather experience on their trip, which was a hot air balloon ride over Luxor, Egypt.
"It was absolutely breathtaking," Hazelip said. She noted how beautiful the weather was, which gave way to a calm hot air balloon ride.
HOW TO WATCH FOX WEATHER
Hazelip and Hamby are now planning another trip next year, with the slogan "We are 82 and travel we can do."