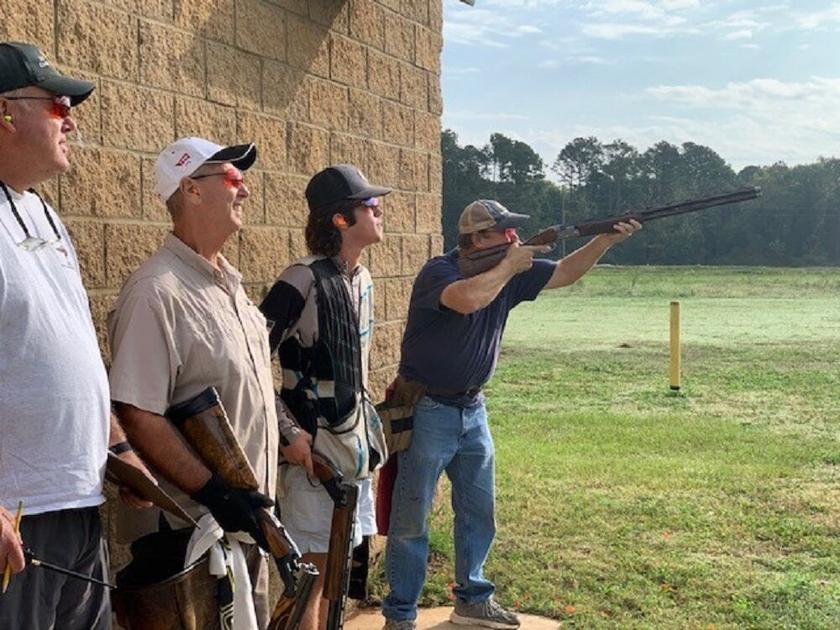 Skeet shooters flock to Outdoor Recreation | Win Or Lose
Outdoor Recreation's inaugural competitive skeet shoot drew some of the state's best marksmen. More than
Outdoor Recreation's inaugural competitive skeet shoot drew some of the state's best marksmen.
More than 1,000 targets were thrown during the event Sept. 27 at the center's facility completed in April 2019. This was its first National Skeet Shooting Association competition.
The competitors included three Alabama state skeet shooting champions, one state hall of famer and two of the five-person Redstone team that swept all team championships at this year's Alabama State Skeet Shoot held at Fort Rucker.
All four shotguns – 12-guage, 20-gauge, 28-gauge and .410-gauge – were shot during the event.
Mark Haughs of Scottsboro won the 12 and 20 gauges. Runners-up were Roy Jorgensen, Alabama Skeet Shooting Association president of Owens Cross Roads, in the 12; and Ricky Friedman of Harvest in the 20.
With a tie in the 28-gauge, Gary Hunter of Grant and Larry Krutsinger of Owens Cross Roads shot doubles (two birds at once in the middle of the field) to decide the winner. Krutsinger won the title and Hunter took runner-up. Krutsinger also won the .410.
Skeet shooting lessons, which applies to all shotgun hunting, are available at Outdoor Recreation. All skill levels can compete in their own class. This year's three remaining registered shoots include Oct. 11, Nov 1 and Nov. 22. For more information, call Outdoor Recreation at 876-4868.