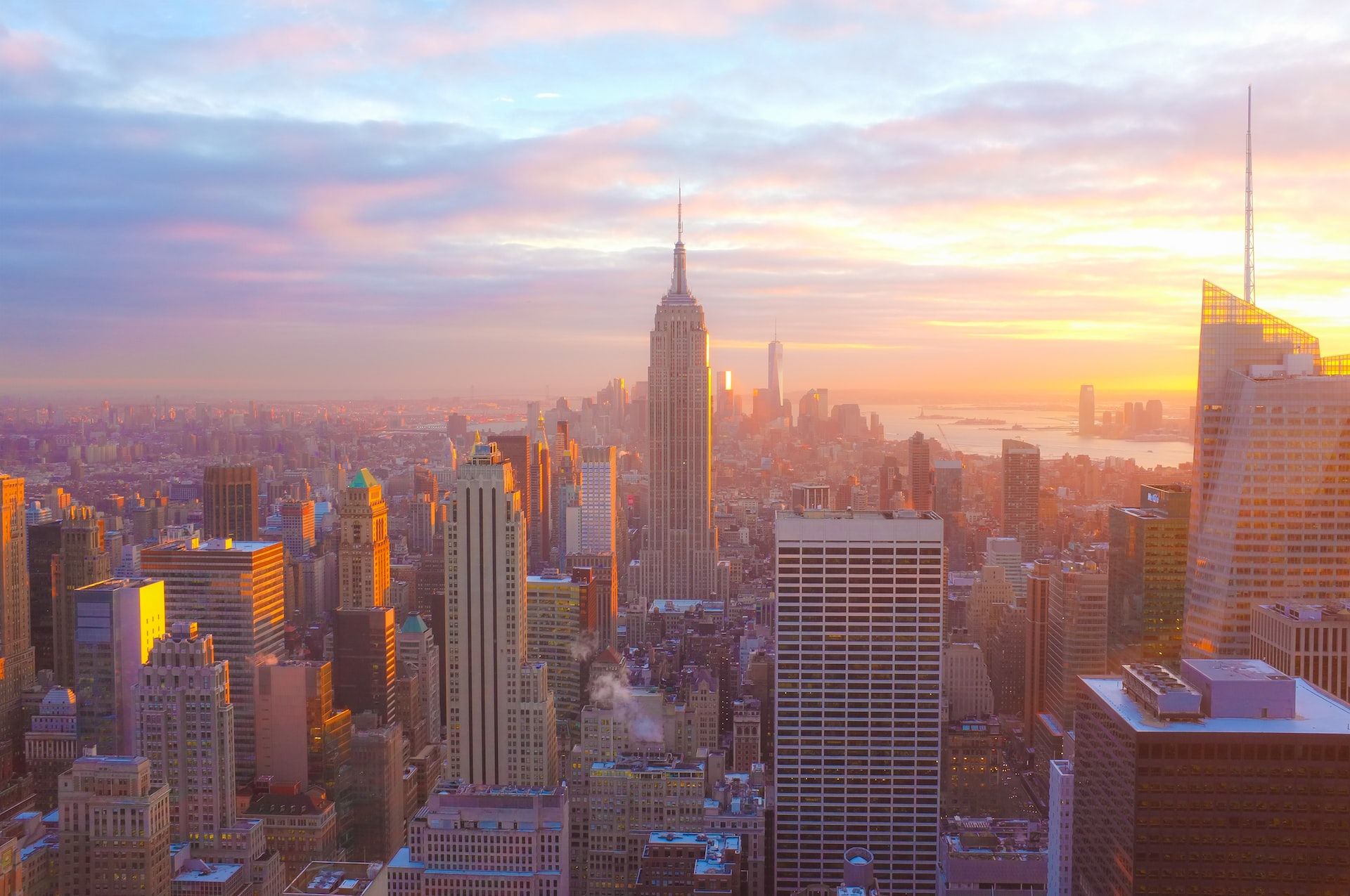 See The Best Of NYC
New York City is the largest and (possibly) the most famous city in the United
New York City is the largest and (possibly) the most famous city in the United States. It is the densest major city in the United States and is the financial center of the country — the fame and influence of New York City reach all around the world. New York City is also famously expensive and has some of the best shopping in the world.
New York City is home to Times Square, the Statue of Liberty, Central Park, the Brooklyn Bridge, and so much more to see. No one can think of having seen all of America until they visit New York City. New York City has long been a world leader and pioneer in cultural development and innovation.
Best Time To Visit New York City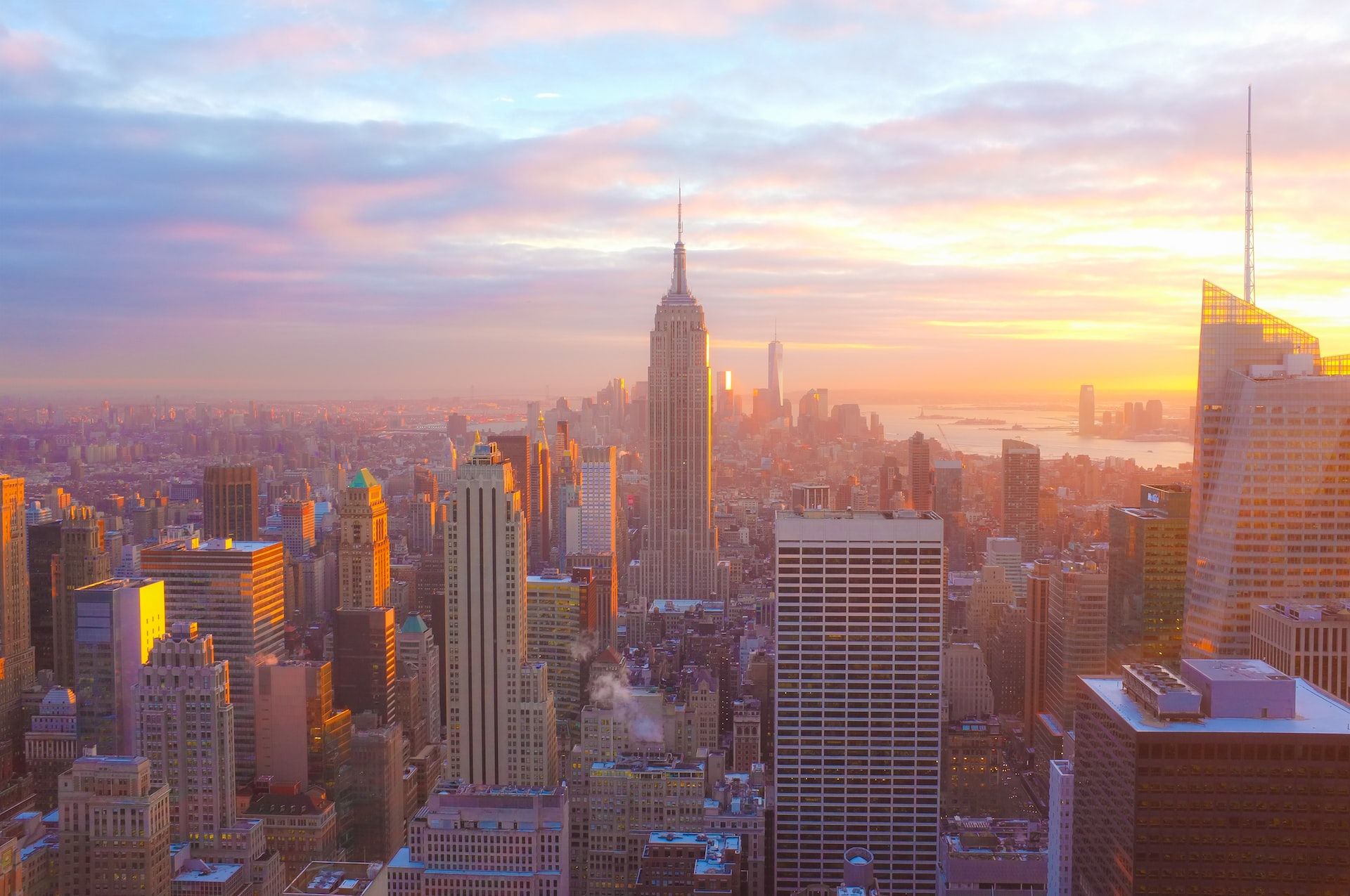 Many people consider the fall and spring the best time to visit the Big Apple, this is when the heat of summer has passed, but the cold of winter has not yet arrived.
Many locals and tourists consider the shoulder seasons of fall and spring to be the best times to visit New York City.
Best Time To Visit: April to June, September to November
But arguably, there isn't a best time to visit New York City. It is a city that can be visited at any time. It is a city that never sleeps — not even in the winter.
It doesn't have a tourist season in the sense of the world of destinations like Yellowstone. It doesn't shut in the winter and as the largest city in America, it is never packed with tourists — it's just always crowded.
Best Ways To Get Around New York City
Times Square in NYC at night
New York City is home to one of the oldest subway systems in the world (up there with London and Paris). While the most convenient way to get around most American cities is by car, New York City is very different.
Transportation: Subway, Bus, Ferry
The best way to get around New York City is with the public mass transit system (subway, ferries, and buses). The public transportation in the city is excellent.
Avoid taking a car and driving around the city — it will be expensive and difficult to find places to park it.
Where To Stay In New York City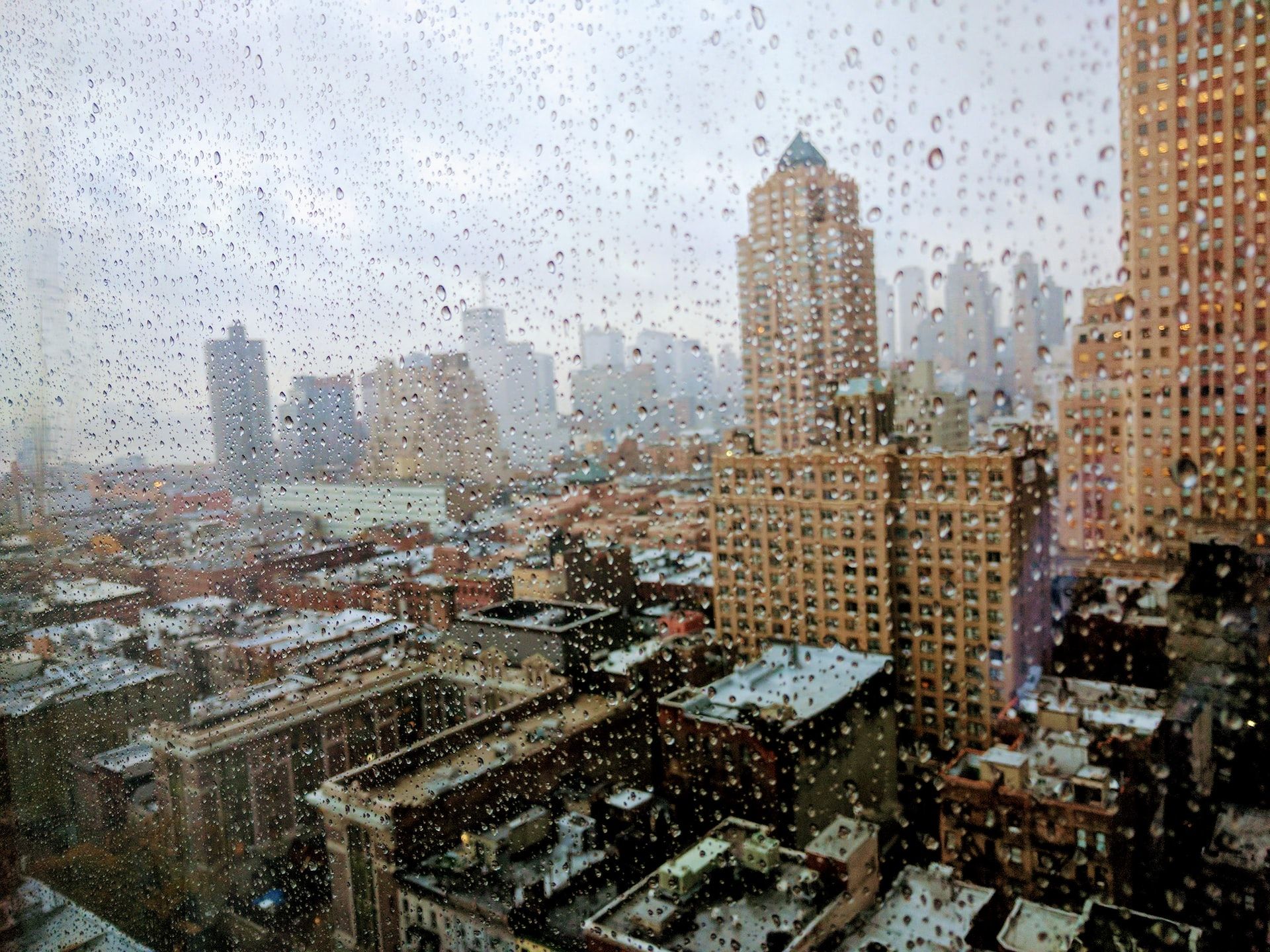 View out of the window of Hotel Riu in NYC
It really is impossible to answer this in any meaningful way. New York City has everything from the Mark Hotel Penthouse that goes for an eye-watering $75,000 per night to a large selection of hostels (although some of the hostels in New York City don't feel like budget accommodations).
Top Hotels To Choose From In NYC:
Thanks to the great subway system in NYC, visitors can save money by booking accommodation off Manhattan in Brooklyn or Queens and taking the metro into the city.
Related: Mark Hotel Penthouse Is The Most Expensive Hotel Suite In NYC (But Only For $75,000 A Night)
The most likely choice of accommodation in NYC is hotels (as opposed to guest houses, resorts, or cottages). Budget extra for accommodation in the Big Apple — it is an infamously expensive city.
One good choice of accommodation is the Belvedere Hotel (a hotel favored by business and leisure guests). The hotel is centrally located in Midtown Manhattan right near Times Square.
Where To Eat In New York City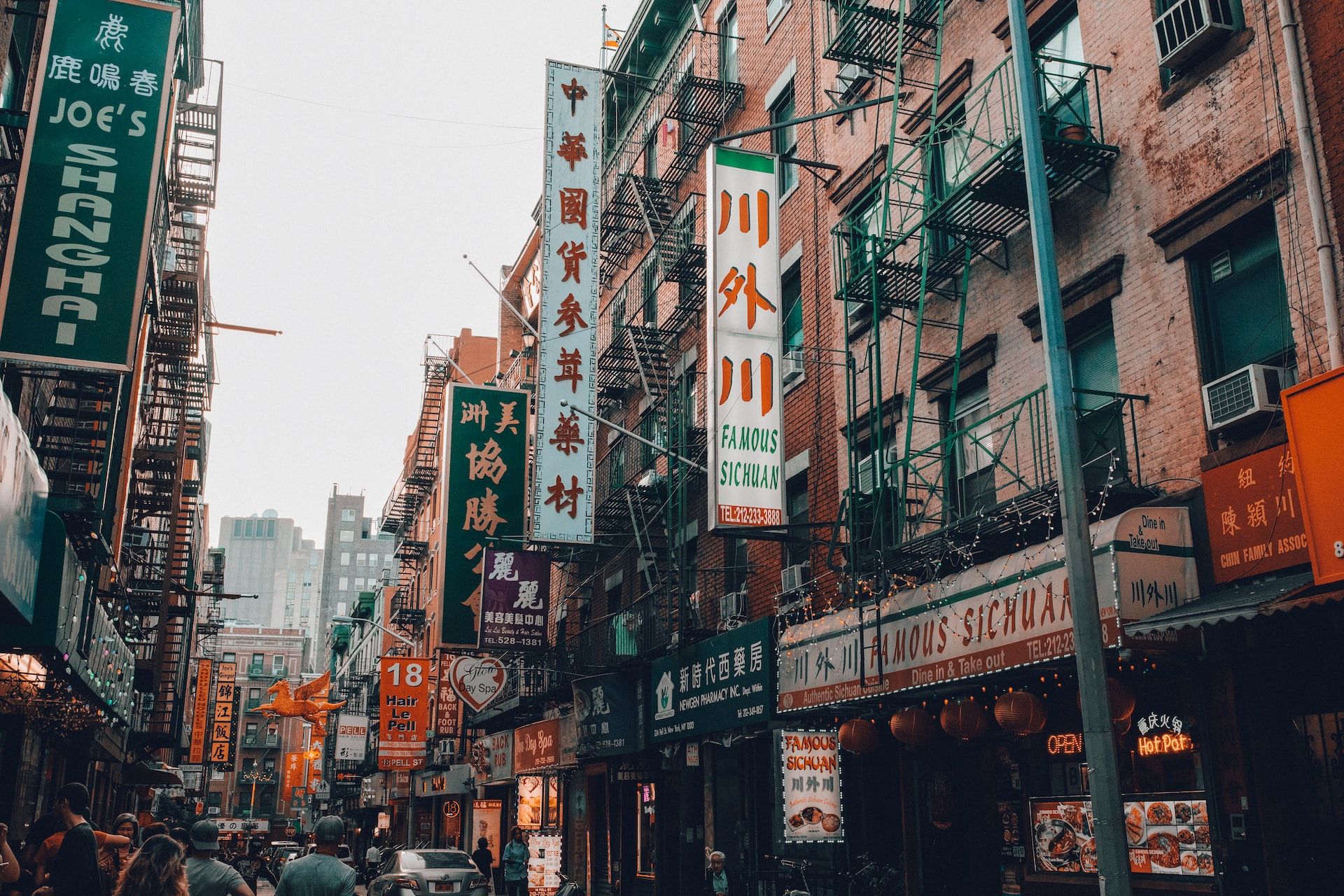 Chinatown in NYC
New York City is one of the largest and most diverse cities on the planet. Accordingly, NYC has one of the most diverse food options with just about every national cuisine from anywhere in the world.
For first-timers, perhaps the best way to discover the food scene in New York City is to eat one's way through it like a local with a food tour.
Related: Here's How $50 A Day Can Be Stretched In New York City
Alternatively, refer to travel websites like TripAdvisor.com for their top-rated restaurants in NYC.
Related: 10 Incredible Restaurants Only Locals Know In NYC
No matter one's palate, NYC has excellent food options. Enjoy Chinese, Georgian, French, vegetarian, Mexican, Indian, and just about every other type of food one can think about.
Top Things To Do In NYC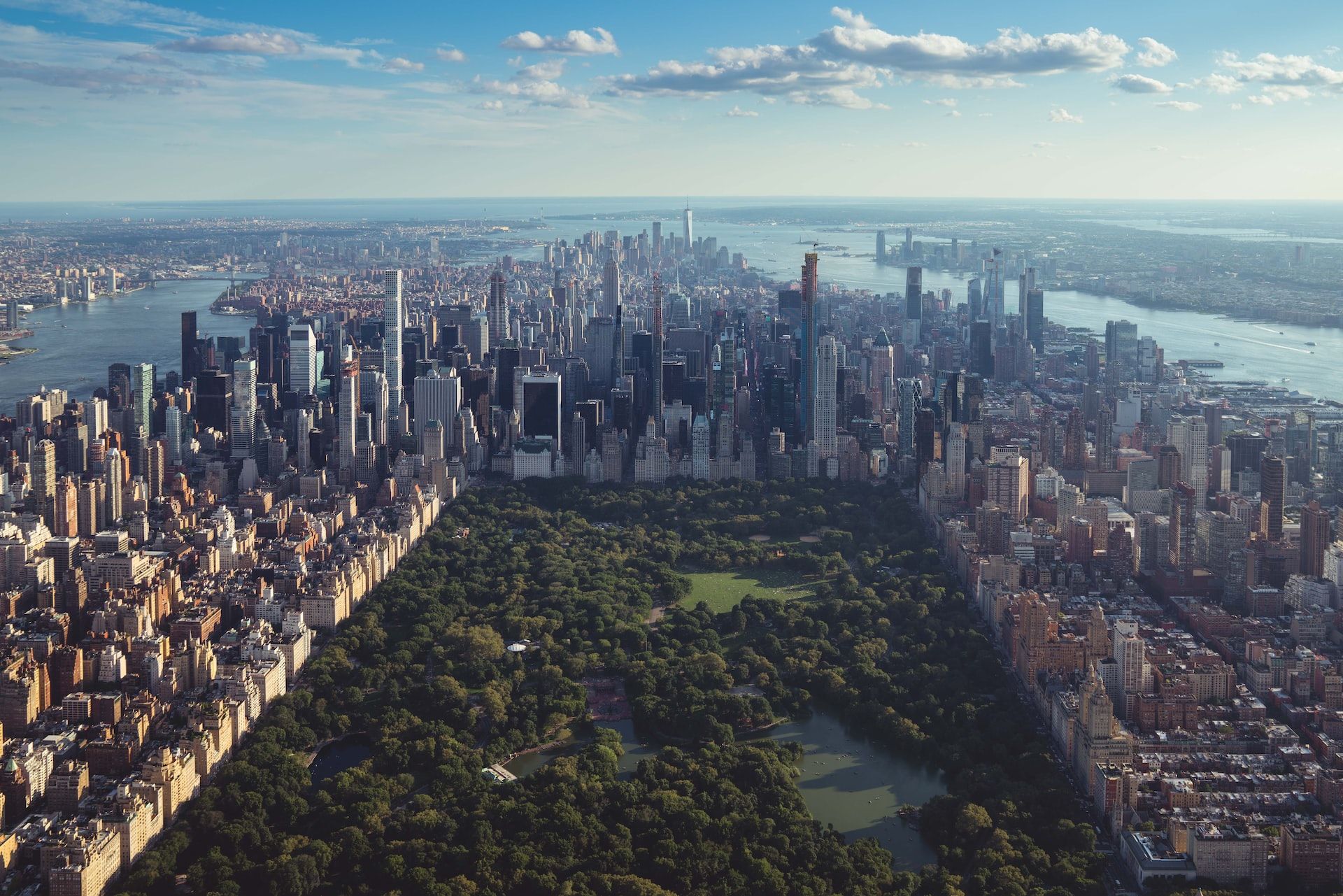 An aerial view of Central Park in New York
NYC is bursting with things to see and do. Some of the top touristic attractions in the city include visiting the Statue of Liberty, taking a sightseeing cruise around the harbor, exploring and shopping around Times Square, walking through Central Park, seeing Wall Street, and exploring the Brooklyn Bridge, to name but a few.
Top Attractions: Times Square, Central Park, Brooklyn Bridge, Statue of Liberty, 911 Memorial, Wall Street, The Bull of Wall Street, Empire State Building, Broadway Shows
Recommended Tour: New York in One Day Guided Sightseeing Tour
Duration: 6 hours
Cost: From $99 USD per adult
Book this tour
Perhaps the best way to see the main highlights of New York City is to take some of its top guided tours.
While one can get a lot of mileage out of a long weekend in NYC, to really get to explore the city, visitors need to stay for a lot longer.
Guide To Top Neighborhoods In NYC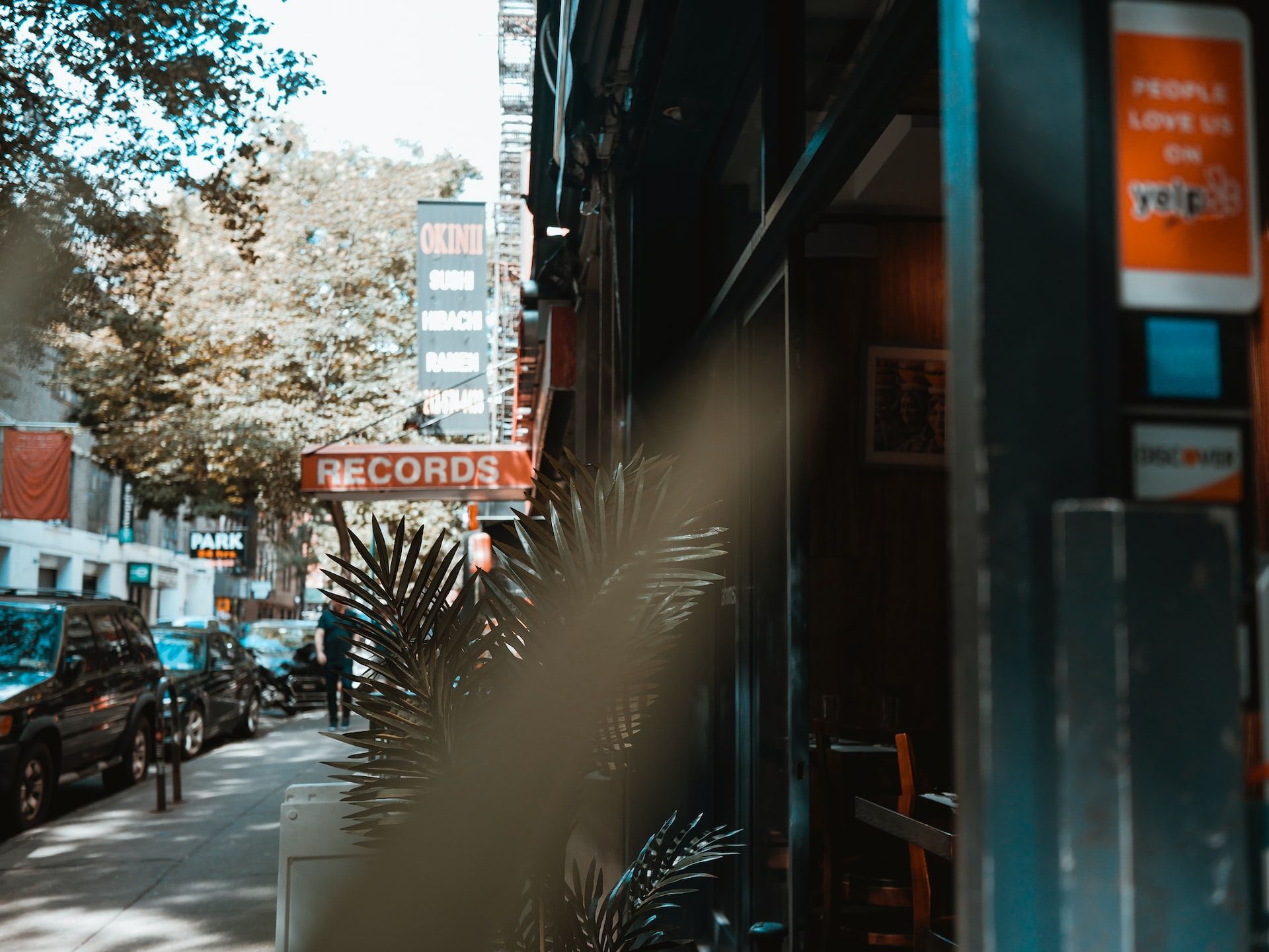 View of Bleecker Street, Greenwich Village, NYC
There are plenty of superb neighborhoods to check out while exploring the Big Apple. One of the best neighborhoods is Greenwich Village. It is on the west side of Lower Manhattan bounded by 14th Street, Broadway, Houston Street, and the Hudson River.
Greenwich Village is famous for being the cradle of the modern LGBT movement, the Bohemian capital, an artist's haven, and the birthplace of the '60s counterculture movement.
Top NYC Neighborhood: Greenwich Village
Other notable neighborhoods in NYC include East Village and Lower East Side, Chelsea, Upper East Side, Chinatown, Harlem, Jackson Heights, Queens, Williamsburg, and others.
Explore the different neighbors and see how each has its own unique character and history.
Tips To Know About Visiting NYC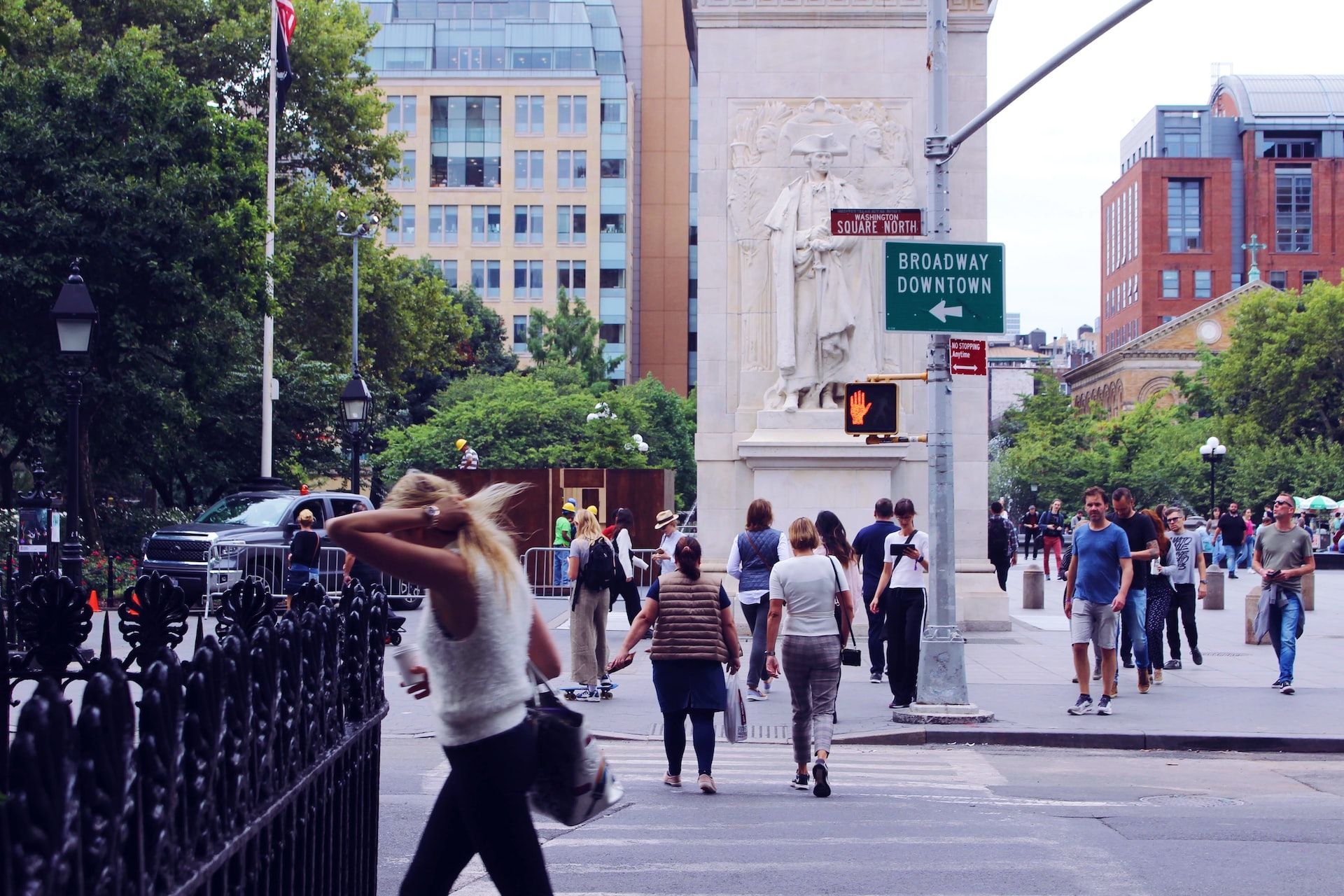 A street in NYC
New York City is a mega-city that's the financial center of the world – not a conventional tourist destination (like Yosemite or Arcadia). NYC is one of the most expensive cities in the world, so visitors should budget accordingly.
It is a city where one can have an excellent weekend there, but to really see it, visitors need much longer.
NYC is expensive, budget accordingly!
The city is relatively safe and one of the best places in the world for shopping. Anyone can visit NYC by themselves, but first-timers to NYC might prefer to take a few guided tours to get oriented.
How To Spend The Perfect Day In NYC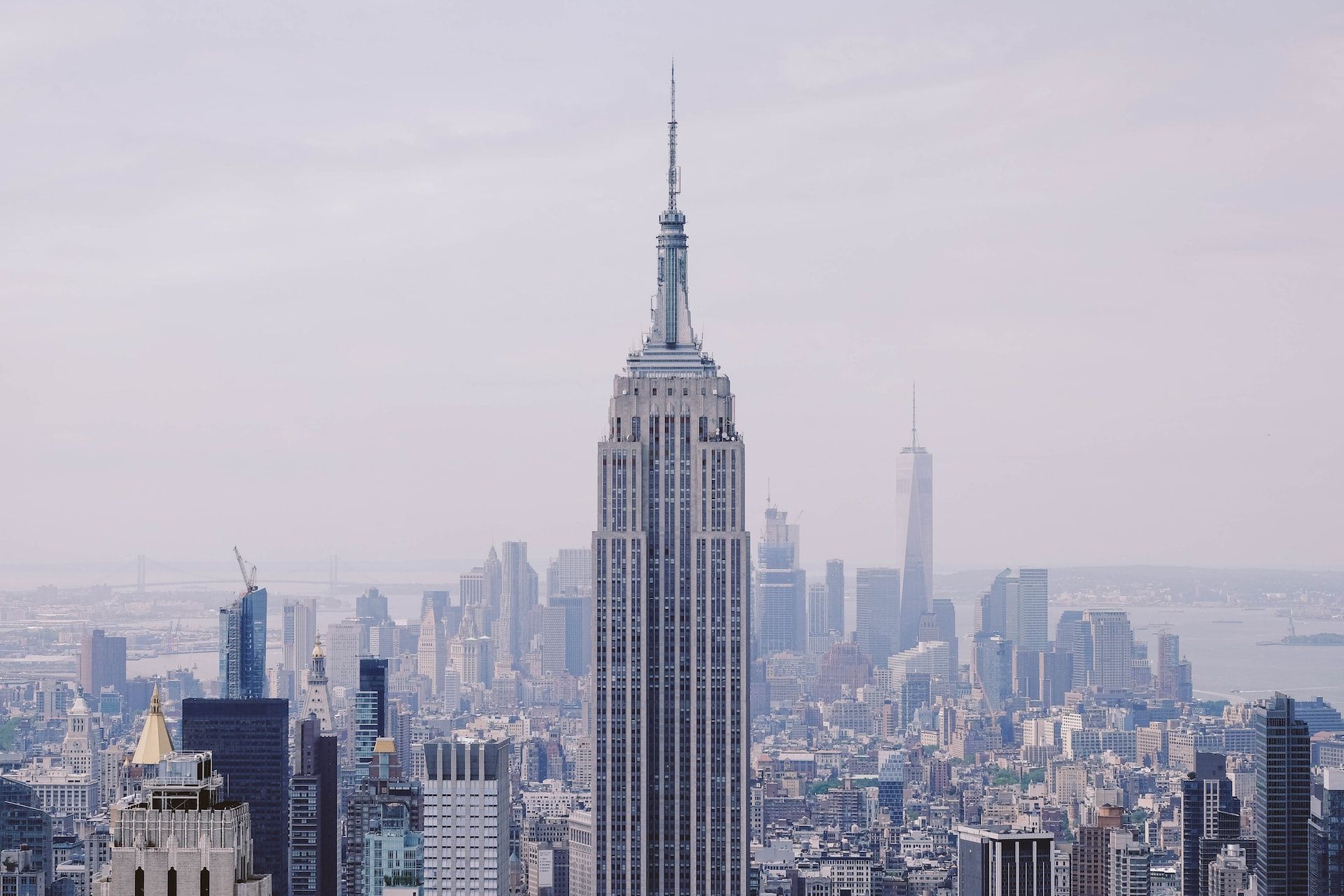 Empire State Building NY
The perfect day for first-timers visiting for a long weekend or a couple of days will be a busy one. Getting around is by public transport and there should be at least one guided tour.
Visitors can tick a number of the top sites off the list (gaze out over the city on the Empire State Building, walk across the Brooklyn Bridge, and more)
Lunch should be at a top-rated restaurant (perhaps an iconic pizzeria) and dinner might be at a famous eatery. The evening can be spent watching a show on Broadway and exploring and shopping in Times Square.
FAQ
Q: What is the best way to see NYC?
The best way to see NYC is via organized tours, especially for first-timers. To get around the city, visitors should use public transport and be prepared to do a lot of walking.
Visitors should see the sites by day and Broadway shows and shopping at Times Square at night.
Q: How Many Days In NYC Is Enough
Basically, it's not possible to see and explore NYC in a single trip. It is a city with countless hidden gems like neighborhoods, restaurants, monuments, and more.
That being said, most of the "must-dos" in NYC can be experienced in a long weekend. A couple of days is enough to see most of the main highlights.
Q: What is the best time to visit NYC?
There is never a bad time to visit NYC, but for many, the most pleasant weather is in the spring and fall. For some popular sites like the Statue of Liberty where there is limited capacity for tourists, it may be best to visit in the winter when there are fewer tourists.
Alternatively, look up festivals one would like to see in NYC and plan one's trip around that time.
Q: How Much Money Is Needed For NYC?
NYC is one of the most expensive cities to visit. Visitors should plan around that — the cost of the subway, admission fees, and other expenses quickly add up.
$100 a day is not likely to be enough unless one is on a shoestring budget. Instead, reckon on spending around $250 a day.