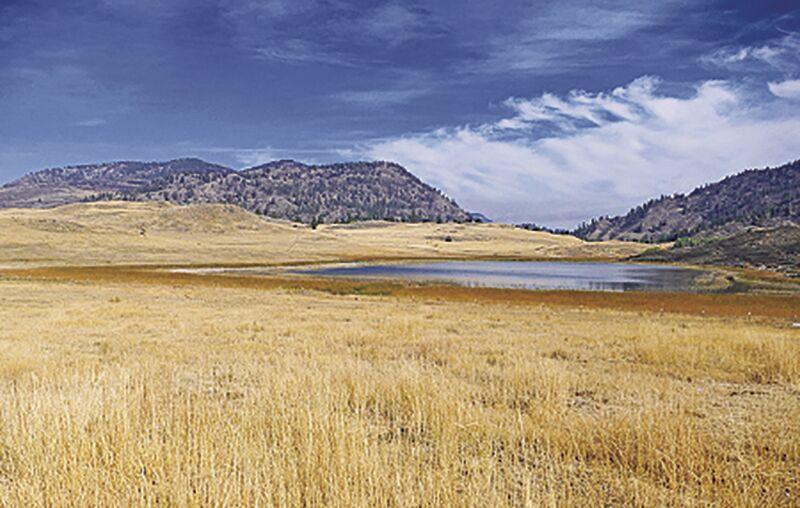 Scotch Creek offers recreation | Sports
CONCONULLY – Scotch Creek Wildlife Area, encompassing 10,512 acres, provides a fall recreation area for
CONCONULLY – Scotch Creek Wildlife Area, encompassing 10,512 acres, provides a fall recreation area for deer hunting, hiking, biking and horseback riding.
Okanogan County Tourism Council recently highlighted the area east of Conconully. The area is mostly shrub steppe, with several springs and two lakes, but also includes some treed terrain.
The area was acquired by the state mostly for recovery of the Columbian sharp-tailed grouse, with a focus of enhancement of shrub steppe and riparian habitat, said the council.
Scotch Creek offers opportunities to view a variety of wildlife, including black bear, bobcat, cougar, mule and white-tailed deer, bluebird, chukar, eagle, blue and Columbian sharp-tailed grouse, gray partridge, ring-necked pheasant, quail, upland birds, songbirds and waterfowl. Western rattlesnakes also can be found.
The unit can be accessed from Conconully, Happy Hill, Silver Hill, Woodward and Limebelt roads.
Either Discover Pass or a vehicle access pass issued with purchase of an eligible hunting or fishing license is required to park in the area. Facilities include an undeveloped gravel parking area large enough for a trailer turn-around, reader board and Coulee Creek Trailhead at Hess Lake. There are no restrooms.
Camping is permitted adjacent to established roads. Motorized access is limited to county roads, said the department.
The area is open to hunting some species, including mule deer, pheasants, quail, gray partridge, chukar, dusky grouse, black bear, cougar and bobcat.
The department cautions that sharp-tailed grouse may not be hunted.
Scotch Creek is near the Sinlahekin Wildlife Area.