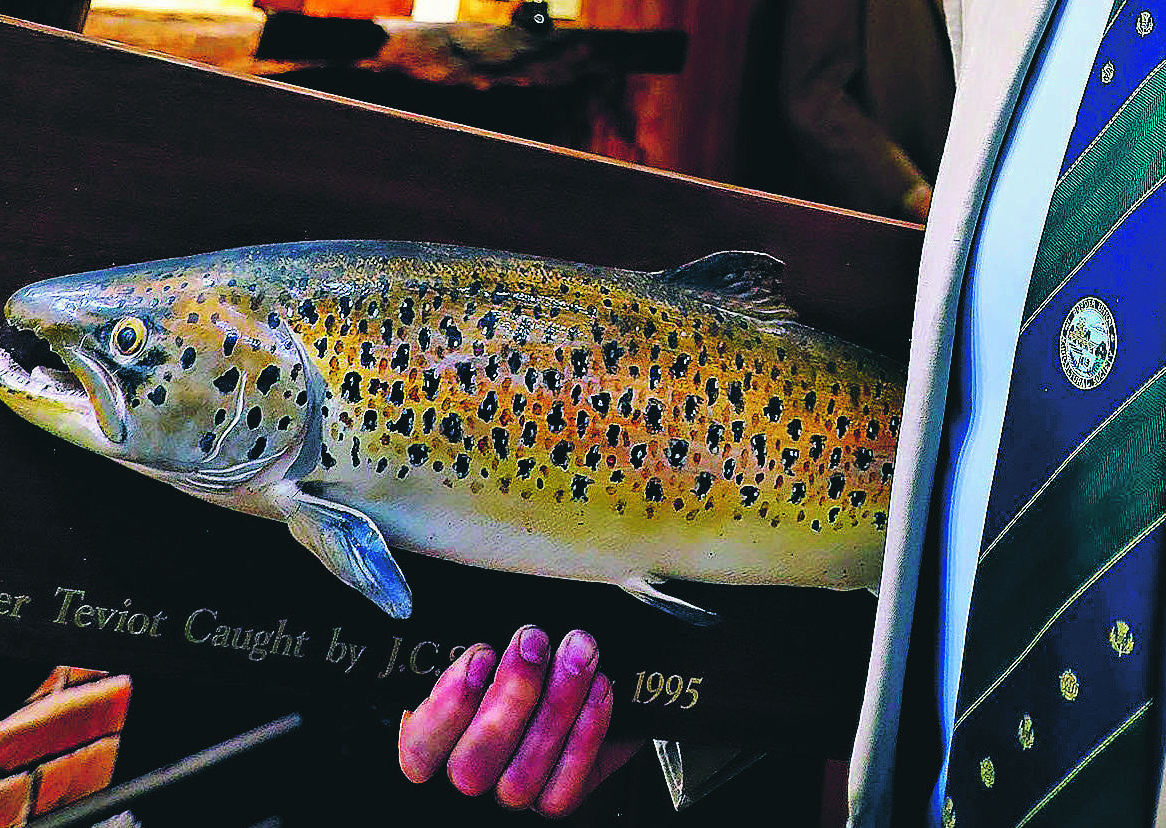 Salmon museum aims to make River Tweed a jewel in the region's tourism crown
Heritage and RetroHeritage A new fishing museum set to open in the Borders next week
A new fishing museum set to open in the Borders next week is aiming to lure 10,000 visitors a year amid long-term efforts to make the River Tweed a jewel in the region's tourism crown.
Sunday, 30th August 2020, 7:30 am
The Museum opens on 4 September
The Duchess of Roxburghe and Sir Gareth Edwards will officially open the Tweed Salmon Fishing Museum at Kelso's former old town hall on Thursday.
It celebrates more than two centuries of salmon angling on the river and houses more than 2,000 artefacts exploring and celebrating the sport's heritage.
The facility, which has taken three years and more than £70,000 to plan and execute, has been created by a team of volunteers who hope to attract "more than 10,000 visitors a year from the UK and abroad".
Fallago Environment Fund Chairman, Gareth Baird
That drive is being bolstered by the new Scotland Starts Here tourism campaign and a £20 million Destination Tweed project which aims to create a 100-mile walking and cycling trail from the river's source near Moffat to Berwick, where it meets the sea.
Tweed Forum director Luke Comins describes Destination Tweed, work on which is just getting under way, as "one of the region's most significant cultural and environmental projects".
He said: "Building this route is an incredible opportunity to do something in a hugely significanct landscape.
"There are lots of environmental and other aspects to it over and above the trail itself, but we hope to have all visitor attractions all working together."
That is a vision shared by Scotland Starts Here project manager Jemma Reid. She believes the new museum can lead the way as a "great asset that will drive more visitors to the region".
It will explain how techniques underlying modern rod and line salmon fishing were developed on the Tweed in the 18th century.
Objects on display will range from maps, models, books, illustrations, film and photographs to rods, reels, fishing flies and a replica 19th century bothy, complete with tweed-clad boatman.
Pride of place is also given to a newly-commissioned carving of a 69¾ lb salmon caught on the Tweed by the Earl Home around 1735. It is said to be the sport's largest British salmon for which there is credible evidence.
Museum trustee Bill Quarry said: "This is a celebration of a sport whose techniques were developed here in the Borders and which are now used and enjoyed all over the world.
"We hope the museum will also help to raise awareness and appreciation of the river, its heritage and fragility and of the need for all of us to play our part in its conservation."
Fallago Wind Farm contributed half the cost through its environment fund. Its chairman, Gareth Baird, said: "The River Tweed is famous for its salmon fishing but many people are unaware of just how important the Borders is in the sport's history. We are delighted to help to tell this important story."
The attraction will be open seven days a week and will be free of charge for visitors from Friday.