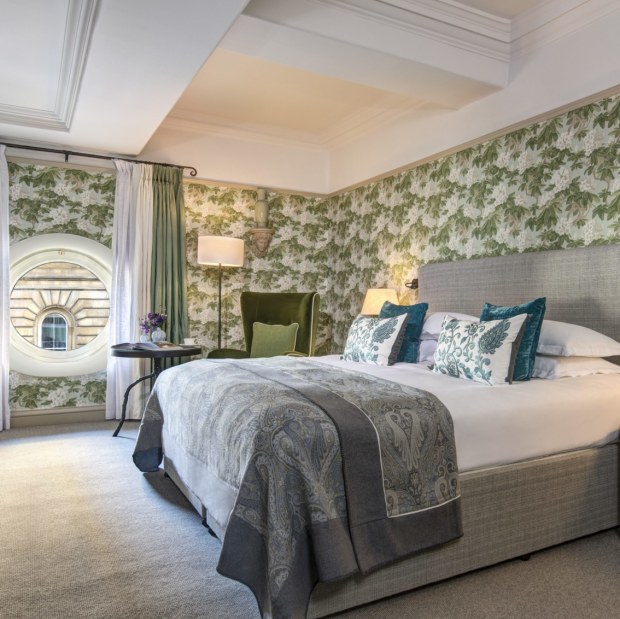 Rocco Forte Hotels' design director Olga Polizzi on creating magical interiors
"I want our hotels to suit their locations," says Polizzi. "I don't want people to
"I want our hotels to suit their locations," says Polizzi. "I don't want people to wake up in Rome and say, 'Where am I?' so I prefer not to repeat certain things."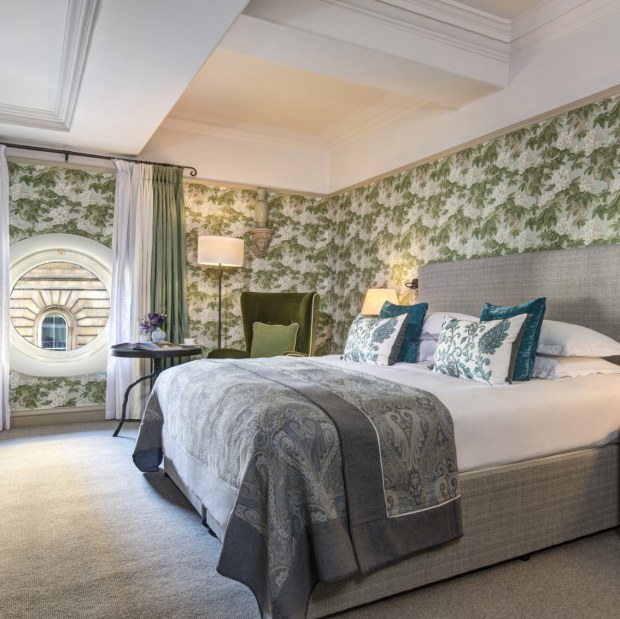 Instead, she sources furniture and furnishings that reflect the setting: traditional majolica plates adorn the walls at Masseria Torre Maizza, Puglia; local artwork is on display at The Charles Hotel, Munich; Sicilian tiles line the floor at Villa Igiea in Palermo.
Rocco Forte's signature Anglo-Italian style is layered with Polizzi's sophisticated yet simple sensibility that has, over time, dialled up in colour and pattern.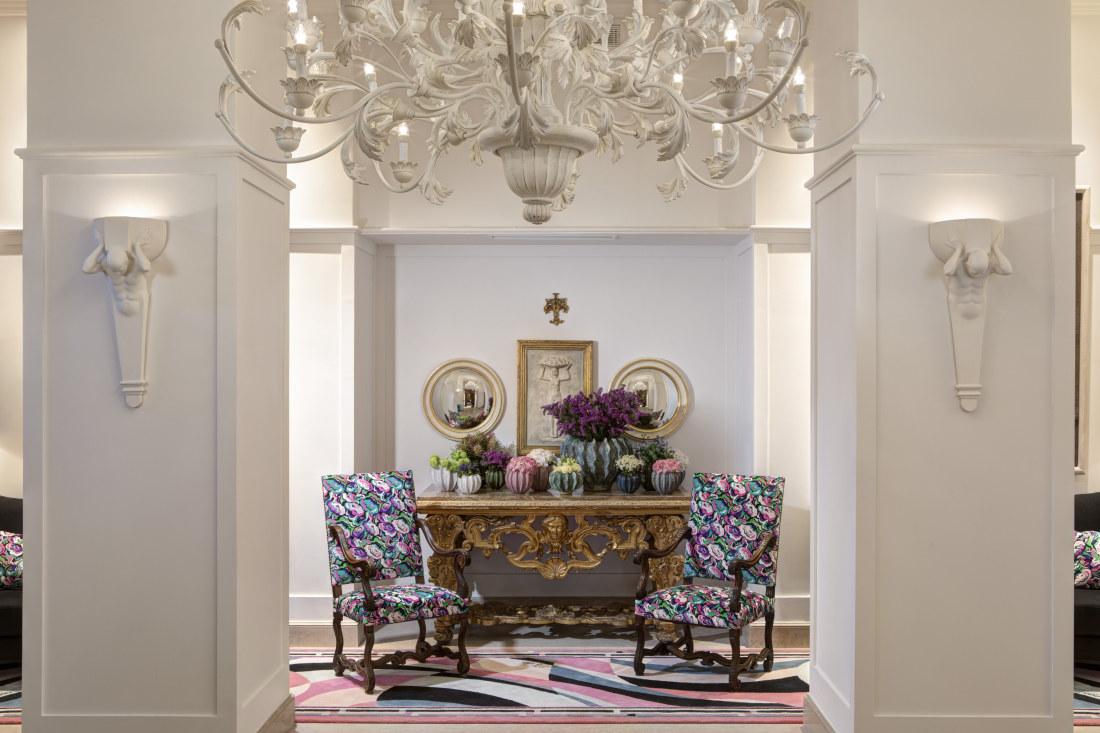 "I used to spend hours looking at colours, mulling over which one was slightly better," she says. "Maybe I've gotten a bit jaded in my old age, but now it's more likely that I'll say 'that green's fine'. It can take weeks to do some schemes, other times I can throw something together that just works.
"I don't always know how things are going to turn out. Good taste is a horrid word, you need to have a feeling for it. The more you do, the more you learn."
In the throes of the pandemic, Polizzi and her daughter, Alex (host of the reality show The Hotel Inspector), bought and renovated an inn called The Star, in Sussex, which they documented in a show for Britain's Channel 5 called My Hotel Nightmare. No amount of experience could have prepared them for the financial setbacks and lockdown restrictions that resulted in opening more than a year past deadline.
My Hotel Nightmare shows Polizzi at work – her dexterous art for selecting everything from paint to china, and her formidable, no-nonsense approach that has on-site tradesmen take heed as she firmly negotiates discounts and sets exacting deadlines.
The Star is in her Polizzi Collection of three English country hotels, each with charming interiors that combine contemporary antiques, classic wallpaper and custom lighting. It's a more elastic process than designing for Rocco Forte, which requires rigorous planning and rigid budgets.
"With our own properties, there's more flexibility because they're much smaller," Polizzi says. "If I see a painting from a local store I can buy it and just keep adding. I like to start soberly with the basics and then add layers."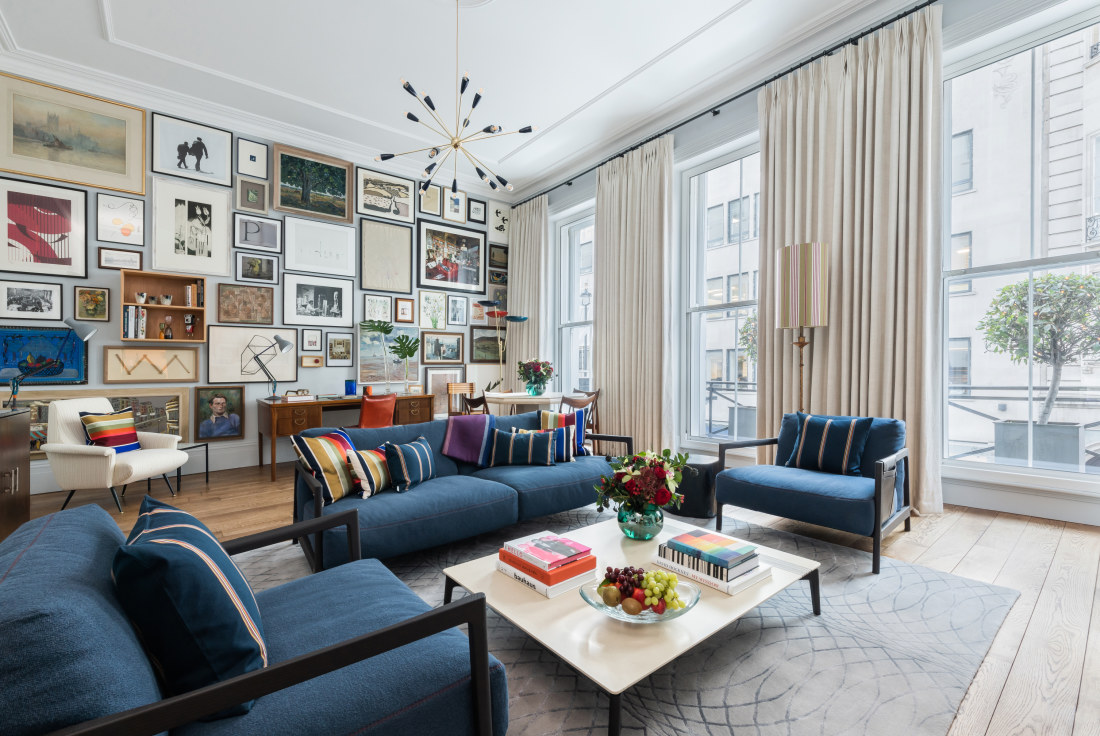 Rocco Forte hotel rooms are regularly "jollied up" and refreshed. This month, Hotel Amigo in Brussels debuted the Diane von Furstenberg Suite in honour of the Belgian-American designer, and in February, Polizzi collaborated with British fashion designer Paul Smith on a joyful namesake suite at London's Brown's Hotel, a member of Leading Hotels of the World.
Polizzi is, however, more inclined to collaborate with an interior designer or architect on a broader scope of works rather than a single room or space.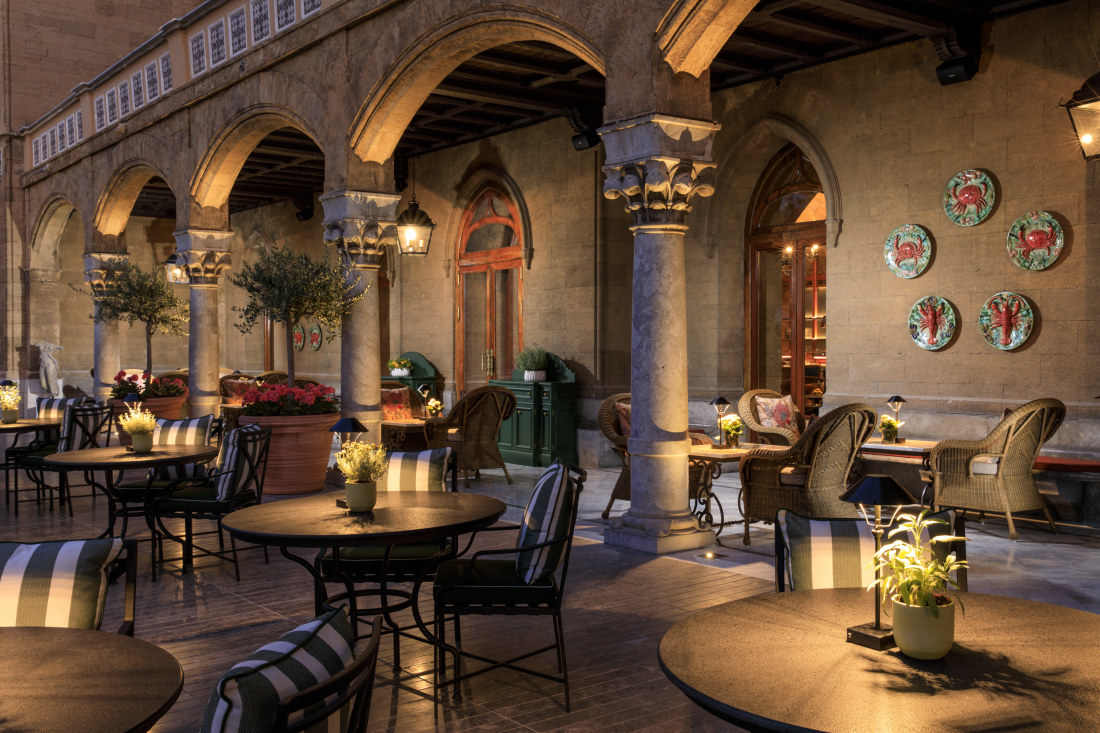 Notable examples include the full redesign and restoration of the 19th-century Villa Igiea palazzo with Paolo Moschino Ltd, and Italian architect Tommaso Ziffer's interiors for Rome's Hotel de la Ville, where historic tapestries hang alongside laser-cut wallpaper. Next year's launches include a redeveloped hotel in Sardinia with interiors by Patricia Urquiola, plus two new properties in Milan.
Perhaps ironically, Polizzi confesses that one of her best accommodation memories is of a trip, long ago, to Australia. "We travelled between Cairns and Broome in a Land Rover and at night we rolled out bedding and slept on the ground by the fire with the snakes. I loved it."
roccofortehotels.com
Read next in Life & Leisure