Professional photographer Stephen Donaldson launched a career with a trip around the world | Business
Stephen Donaldson, shown at his Gallery SGD in the Flying Church in Great Barrington, took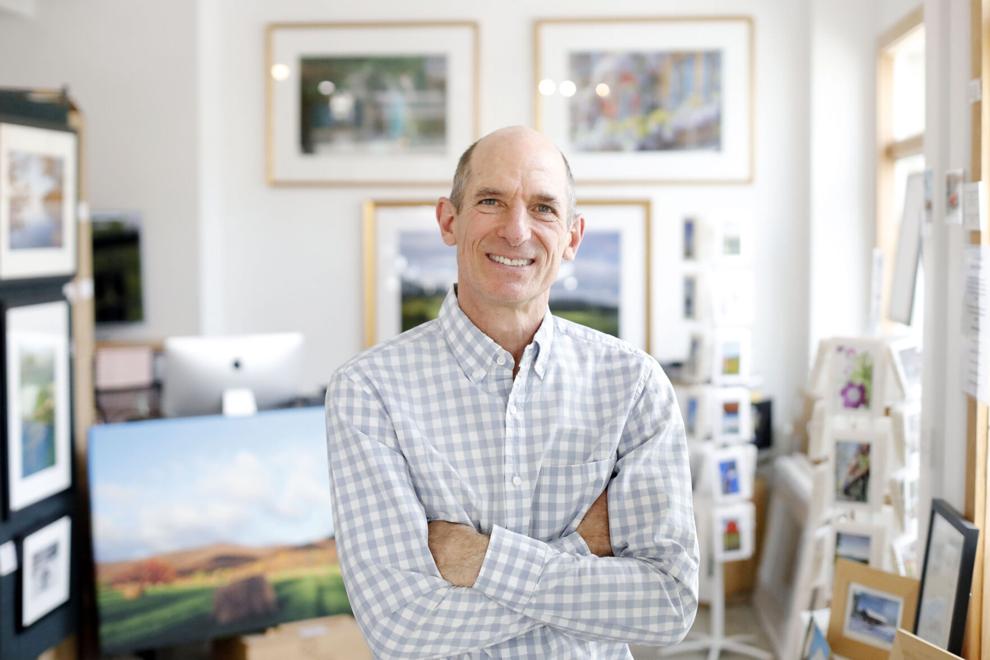 PITTSFIELD — Stephen G. Donaldson likes his work life to be challenging and unpredictable rather than routine and steady.
He certainly picked the right profession.
The owner of Gallery SGD in Great Barrington, the native of Detroit is a professional photographer whose work has appeared in all sorts of places.
It can be founds in books, calendars, magazines, business reports, on architectural plans and real estate listings and in advertising campaigns. He's also published three books of his own photography.
How Donaldson got to this point is a story in itself which he described to us in a recent interview.
Q: How did you become interested in photography?
A: I guess it really goes all the way back to my childhood. I grew up in England (where his father was an automotive executive) and my family traveled a lot and we always had a camera. Having a visual interest in the world and in the subject manner that was new and novel was refreshing to me. I went on safari when I was 12.
Q: How did you pursue this interest?
A: I took some high school classes in traditional black-and-white photography and did very well. I went to college (Ohio Wesleyan University) to be a photojournalist but I got kicked out of photography by the guy who was the director of the art department. He was the only teacher of photography at my university so I had to quit. 
Q: So what happened next?
A: Basically, I held onto this dream that I could reconfigure my studies and do what I had to do to get a good job and make money, pursue some kind of career and save money and give myself a chance to do what I eventually did, which was to travel around the world for a year and a half on a trip and use that as my introduction into the business. That's how I got into it. It was a dream deferred, and this burning ambition that I had for a long time ever since I was a teenager.
Q: How did you become a professional photographer?
A: I felt a deep pain from this guy throwing me out of photography class. It was what my original professional dream had been and it was really snatched away from me by this guy who was hellbent on just getting rid of me.
I spent 13 years in New York. I worked in finance most of that time. Then I went to California and spent five years working in the electronics industry. The combination of those two experiences left me pretty disillusioned about business and the culture of business about what was right for me, what mattered to me, what made me tick.
I had two sort of combined dreams. I wanted to go back and see the world that I had seen as a kid at ground level from an adult's perspective and I wanted to do it with cameras. I wanted to document it. I wanted to see the world at a specific point in time in my own figurative and literal way and record it for my sake and anyone who was interested in seeing the results of what I created while traveling around the world.
Q: So you just up and left? 
A: It got to the point when I was living in California where I couldn't take the social scene anymore. I quit my job. I made enough money to save enough money so I just made a decision 2 1/2 years before I went on this trip. I said, "OK, I'm going to go around the world. I'm going to get physically in shape. I'm going to save my money. I'm going to do things to perpetuate that journey and make sure that I can accomplish everything I want to accomplish in the time I've got." So I just set out to do it. (Donaldson began planning for his trip around the world in 1993 and left on New Year's Day 1996).
It was a risk. It was a financial and a life risk. But to me it was worth doing. 
Q: How old were when you decided you were going to do this?
A: It was right before my 32nd birthday.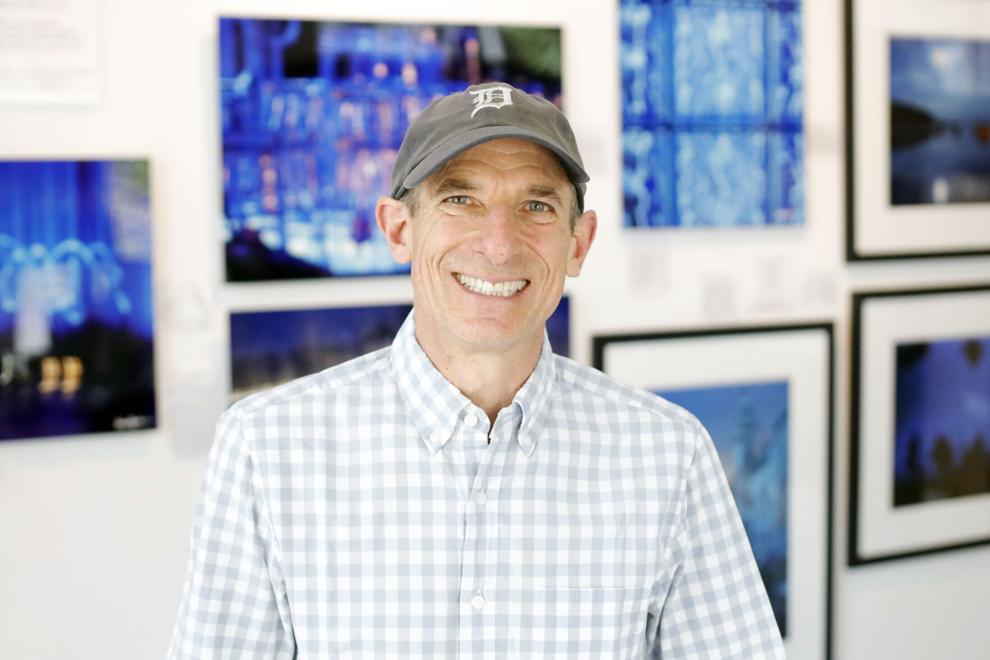 Q: How do you make a living as a professional photographer?
A: I had no formal training except for the really good classes I took in high school. My idea was to come back with this body of work and get into really big time stock photography sales and licensing. I got it going but it never was big enough.
I came back in 1997 and I moved here to the Berkshires in 1998 when my wife and I bought a house together. The first thing I realized that the biggest opportunity for me to bring revenue in was doing wedding photography. So I started advertising and started picking up clients. All the way up to the Great Recession it was a boom time.
I capitalized on my experience of traveling around the world. I would do a lot of lecturing I would go to private schools and some public school systems and I would do presentations about the experience of going around the world. I did a lot of environmental [photography]. Twenty, 25 years ago [environmental photography] was less mainstream, but I thought it was really important to get it into the minds of young people.
It was a combination of mostly weddings, lecturing and other components like stock sales. I was selling to publishers. I was doing children's books. I had a lot of magazine clients. That kind of stuff. 
Q: Do you have to do multiple things to make a living at this business?
A: If you're professional fashion photographer in a big city or a fashion city you can make money doing that. If you're a [commercial] photographer and have a few major retailers or factories as your clients and they keep coming back to you and you do their catalog every year you can make money.  But I didn't have access to that kind of client base with that kind of consistency [in Great Barrington] to exploit.
So for me, and I can only speak for myself, my personal business model has always been driven by multiple components that contribute a certain amount of revenue that make up a whole that's sustainable. It's completely different than when I started. I dropped weddings as soon as I got my first book published. I wanted to get more into an alignment with what I do now which is selling fine art, the licensing business a little bit, corporate assignment work, and basically selling my books. My books basically are advertising billboards for me in everyone's house.
Once I got my first book published, my Berkshires book, I said I've got to really exploit this opportunity and brand myself and build a business that goes away from weddings and is based more on fine art and the synergies between fine art and the publishing world.
Q: Do you like doing multiple things or would you prefer to concentrate on just one?
A: In terms of work, I suffer from a bit of wanderlust. I'm not mechanical and I can't go to work and do the same thing every day. I get really bored with that. The way my business is, the sort of unpredictability of it, the loose nature of everything that's involved with it, every day is a challenge in some different way or something I have to figure out and make work. I'm much better functioning from a career work standpoint when I have something to do on my plate all the time. There's a new challenge. There's a new assignment. There's something different about going about doing what I do on a daily basis.  
Q: What advice would you give to someone who wanted to be a professional photographer?
A: People have asked me this before. No. 1, you have to have an absolute, unbridled full commitment to the fact that this is what I want to do for a living. It's not going to be easy. I'm a bike rider. I like to ride things and climb, and it's hard. You have to be committed and you have to have the endurance, and those have to be uncompromising 100 percent. Then do what it is in photography that you enjoy.