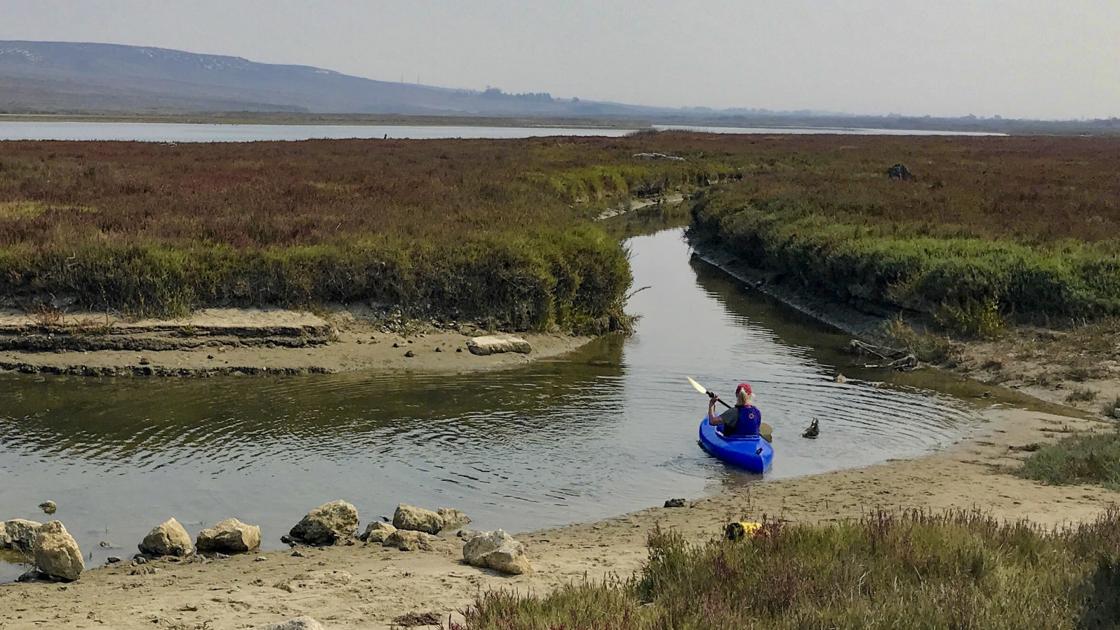 Ocean Beach Park estuary reopens for public recreation, but status is now in question | Local News
The Ocean Beach Park estuary, near
Access to the estuary at Ocean Beach Park near Lompoc opened for public recreation Thursday for the first time in nearly four decades, but the opening is now in question. 
In a phone call with county officials on Friday, Vandenberg Air Force Base officials requested the closure of the estuary over concerns for wildlife habitat, according to Jeff Lindgren, superintendent of the County Community Services Parks Division.
"[The base] is asserting that most of the territory that is not County Ocean Beach Park is federal property and under their jurisdiction," Lindgren wrote in an email. "This includes the estuary.
"The area remains closed to (the) public and this includes nonmotorized boating, fishing and swimming."  
The estuary had been closed since the late 1970s or early '80s and was once the location for a local water skiing team, fishing and a boat launch ramp. 
The announcement of its opening came at the end of a Santa Barbara County Parks Commission meeting on Sept. 24, according to Lompoc City Councilman Jim Mosby.
Calling it a "huge win," Mosby celebrated the reopening by taking his kayak out on the open water Thursday. Just before he dropped his kayak in the water, Mosby saw a Santa Barbara County park ranger wrapping a black garbage bag around the sign that once prohibited people from entering the water.