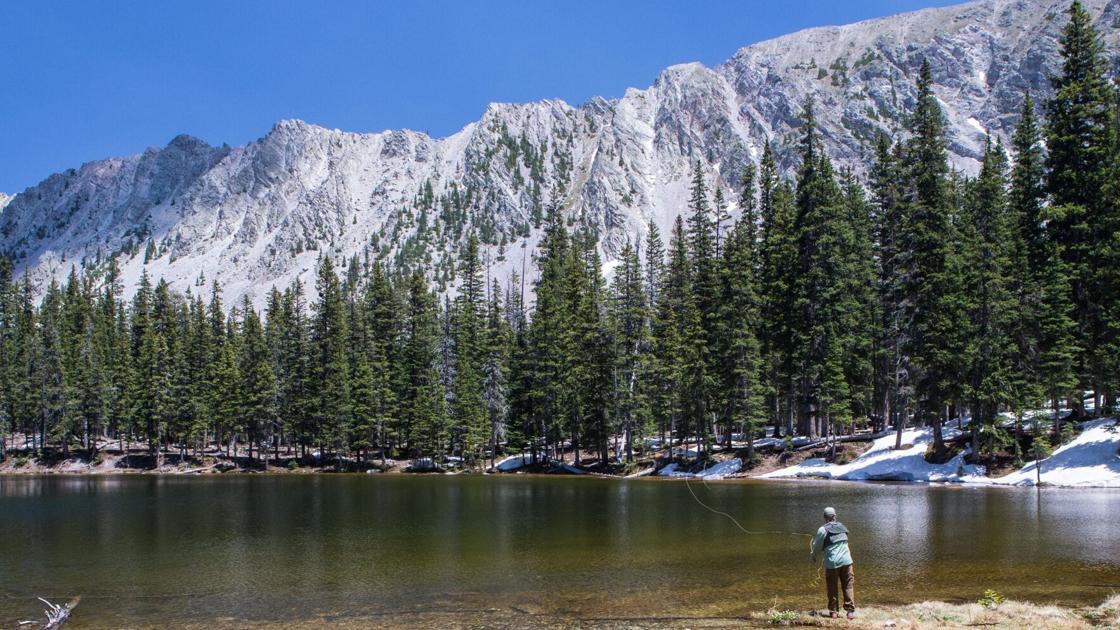 New group aims to build New Mexico outdoor recreation industry | Business
Businesses and government sectors have laid the foundation for New Mexico to join the race
Businesses and government sectors have laid the foundation for New Mexico to join the race among Western states to cash in on the outdoor recreation economy.
The state last year established the Outdoor Recreation Division within the New Mexico Economic Development Department. The private sector on Aug. 24 launched the New Mexico Outdoor Recreation Business Alliance, which is being promoted as endeavOR.
New Mexico lags behind the other Four Corners states with its economic clout in outdoor recreation, but Outdoor Recreation Division Director Axie Navas firmly believes the state's $2.3 billion in outdoor recreation wages and salaries can multiply to reach Colorado's $9.7 billion.
"I see no reason New Mexico can't beat that," Navas said.
New Mexico also trails Utah's $3.9 billion in wages and salaries and Arizona's $5.7 billion, according to data from the Outdoor Industry Association. The trade group also pegs consumer spending in outdoor recreation at $9.9 billion in New Mexico, $28 billion in Colorado, $21 billion in Arizona and $12.3 billion in Utah.
Navas has collaborated closely with James Glover, endeavOR co-executive director, since she became the Outdoor Recreation Division's director in 2019.
"It's so energizing to see the response from the private sector," Navas said in an interview. "It is those businesses that will build the outdoor economy."
The state's role so far is to provide a platform for endeavOR to reach as many outdoor businesses as possible. In a 3,000-mile drive around New Mexico last year, Navas built an initial inventory of 226 outdoor recreation businesses, but she and Glover know there are more.
"We might surprise ourselves that there are 400 or 500 [outdoor recreation businesses]," Glover said.
Glover and Marianne Tenenbaum are co-executive directors at endeavOR and partners at Once a Day Marketing, a Santa Fe marketing firm. EndeavOR grew out of a feasibility report about outdoor recreation they did a few years ago for the Farmington Convention & Visitors Bureau. That led to an outdoor recreation industry initiative in Farmington that eventually evolved into the statewide endeavOR.
EndeavOR has built a board of directors representing each of the 10 recognized outdoor recreation pursuits: camping, fishing, hunting, motorcycling, off-highway motor vehicle driving, snow sports, trail sports, water sports, biking and wildlife viewing.
"This is the first time they can get into a room together and have one voice," Glover said. "They like the fact they can talk to each other. Now everybody is listening to each other. We want to make sure everybody is heard."
Glover said endeavOR wants to accomplish three things at the outset: expand the outdoor recreation economy by collaborating with the state Outdoor Recreation Division; enable outdoor recreation businesses across the state to communicate with each other; and enhance the outdoor experience.
The third element involves the newly established state Outdoor Equity Fund to assist businesses to establish "transformative outdoor experiences" for low-income youth. Glover also wants to establish a mentorship-internship-apprenticeship job pipeline for the outdoor recreation industry.
"Our goal is to get our kids to start new outdoor recreation companies," Glover said.
The irony is many visitors come to New Mexico because its outdoor attractions are less crowded than in other states. EndeavOR sees opportunity with that dynamic.
"We have these amenities, and they are not frequented as much as similar amenities in other states," Glover said.