Leading Hotels of the World Welcomes Four New Hotels this Autumn
by Lacey Pfalz Last updated: 9:15 AM ET, Tue August 22, 2023 The Leading Hotels

The Leading Hotels of the World, the world's largest collection of independent luxury hotels, welcomed four new member hotels into its collection this fall across the globe, ranging from the collection's first hotel in Qatar to a wellness retreat in Thailand. 
"We're excited about this season's new hotel members as they truly demonstrate the diversity of Leading's collection," commented Deniz Omurgonulsen, Vice President, Member Experience, The Leading Hotels of the World. "Our mission as a community, is to support independence and innovation in hospitality around the world. We couldn't be happier to welcome these new additions to our carefully-curated collection, and to inspire curious travelers to discover their stories for themselves."
All of the four new properties are available to book through Leaders Club, The Leading Hotels of the World's loyalty program.
The Adria, London
Located in South Kensington, the newly reopened The Adria offers 24 rooms and suites in a former 19th-century townhouse. It's located near the city's epicenter of culture near the museum district and features amenities like a fitness room, spa, several lounges, a Games Room and Polo Lounge, where travelers can rest after a day walking the city with a cup of afternoon tea. 
AZUR Legacy Collection Hotel, Vancouver
The newly opened AZUR Legacy Collection Hotel is Vancouver's newest trendy hotel, located right inside the financial and fashion districts of the city. The Art Deco-inspired hotel features the city's first rooftop garden restaurant, Lavantine, a Middle Eastern-inspired restaurant. It offers 104 rooms and 13 suites across 13 floors. 
The Chedi Katara Hotel and Resort, Katara
Opened in November of last year, The Chedi Katar Hotel and Resort is Qatar's first property to be added to The Leading Hotels of the World portfolio. Blending the desert with the sea, the resort offers its own private beach, a wellness spa and 91 rooms, suites and private villas. 
It's also located within Katara's artistic district and features elements of Mughal and Ottoman design, including a beautiful courtyard garden. It offers three restaurants, including Qatar's first overwater restaurant, Marsa Katara.
Aleenta Retreat, Chiang Mai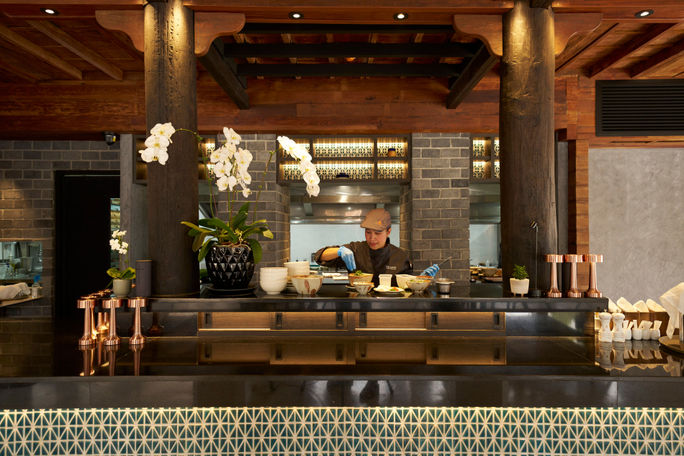 Newly opened in April of 2023 is Chiang Mai, Thailand's Aleenta Retreat, located in the city's Umong district. The luxury wellness retreat offers a spa, restaurant, 44 rooms and a dedicated wellness approach. Complimentary activities include yoga, Qi Gong, meditation and mindfulness classes, as well as a host of other personalized programs. 
---
For the latest travel news, updates and deals, subscribe to the daily TravelPulse newsletter.

Topics From This Article to Explore