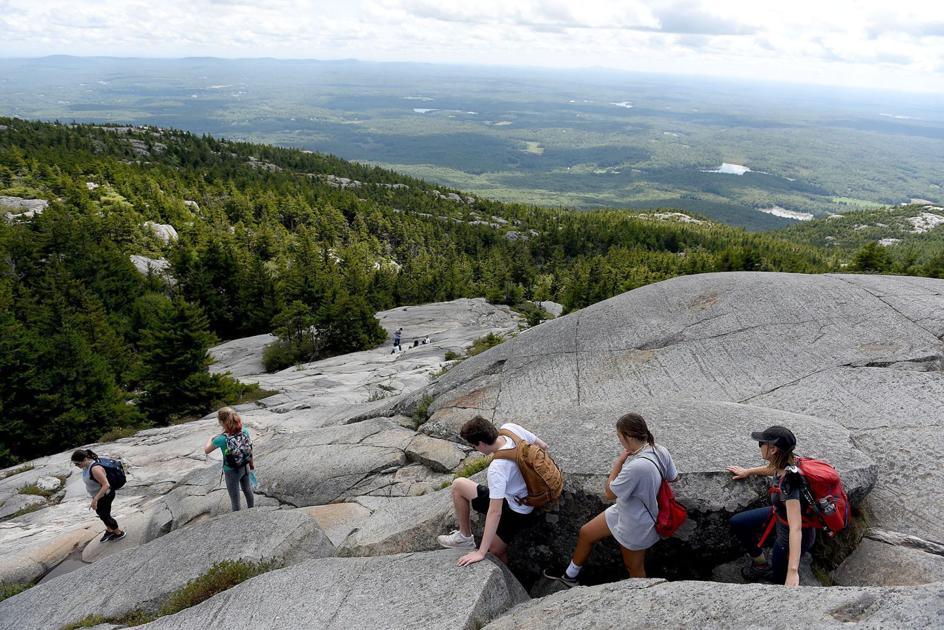 How pandemic could affect NH's fall, winter tourism | Travel
As New Hampshire enters the foliage season, the "majority" of leaf-peeping bus tours have been
As New Hampshire enters the foliage season, the "majority" of leaf-peeping bus tours have been canceled or postponed until next year because of the coronavirus pandemic, the state's tourism chief said Monday.
It's "too early to know the economic impact" of the cancellations/postponements, Lori Harnois, director of the Division of Travel and Tourism Development, said during a virtual roundtable discussion organized by U.S. Sen. Maggie Hassan.
Travel and Tourism is doing its best to get out the message that it's safe to visit New Hampshire as well as promoting a "leave-no-trace" campaign, Harnois said.
Paula Kinney of the Androscoggin Valley Chamber of Commerce said that in Berlin and into the upper reaches of Coos County, which is crisscrossed with ATV trails, "we're having trouble with people coming here."
"They are just kind of trashing the place. A lot of rude people," Kinney told the group, which also included Jessyca Keeler, executive director of Ski New Hampshire, and CJ Haines, executive director, New Hampshire Brewers Association.
The goal of the "leave-no-trace" effort, Harnois said, "is to really hit home about being responsible travelers so we can sustain what New Hampshire is so well-known for."
Keeler said the challenge for Ski NH, which represents 30 alpine and cross-country resorts, is informing visitors about COVID-19 changes — mask-wearing and social distancing, with some resorts requiring reservations to limit crowds.
"We know things are going to be different this year," she said.
Haines said two-thirds of the 92 breweries in New Hampshire are small, which means that when the cold weather comes, they will lose their outdoor seating. That will directly result in decreased revenues.
She told Hassan that brewers are also very concerned about an expected federal excise tax doubling at the end of the year — from $3.50 to $7 per barrel.
Federal tariffs on imported aluminum have also hurt brewers, who've increasingly taken to canning their product, Haines said.
Hassan said she was aware of the excise-tax issue and working to make the tax cut permanent.
The Democrat told Harnois and Kinney that she and other senators want to extend beyond Dec. 30 the time businesses have to spend federal CARES Act funds.
Hassan closed by saying she would continue to push for a bipartisan second COVID-19 relief package to help individuals, businesses and nonprofits as well as the state and local governments.