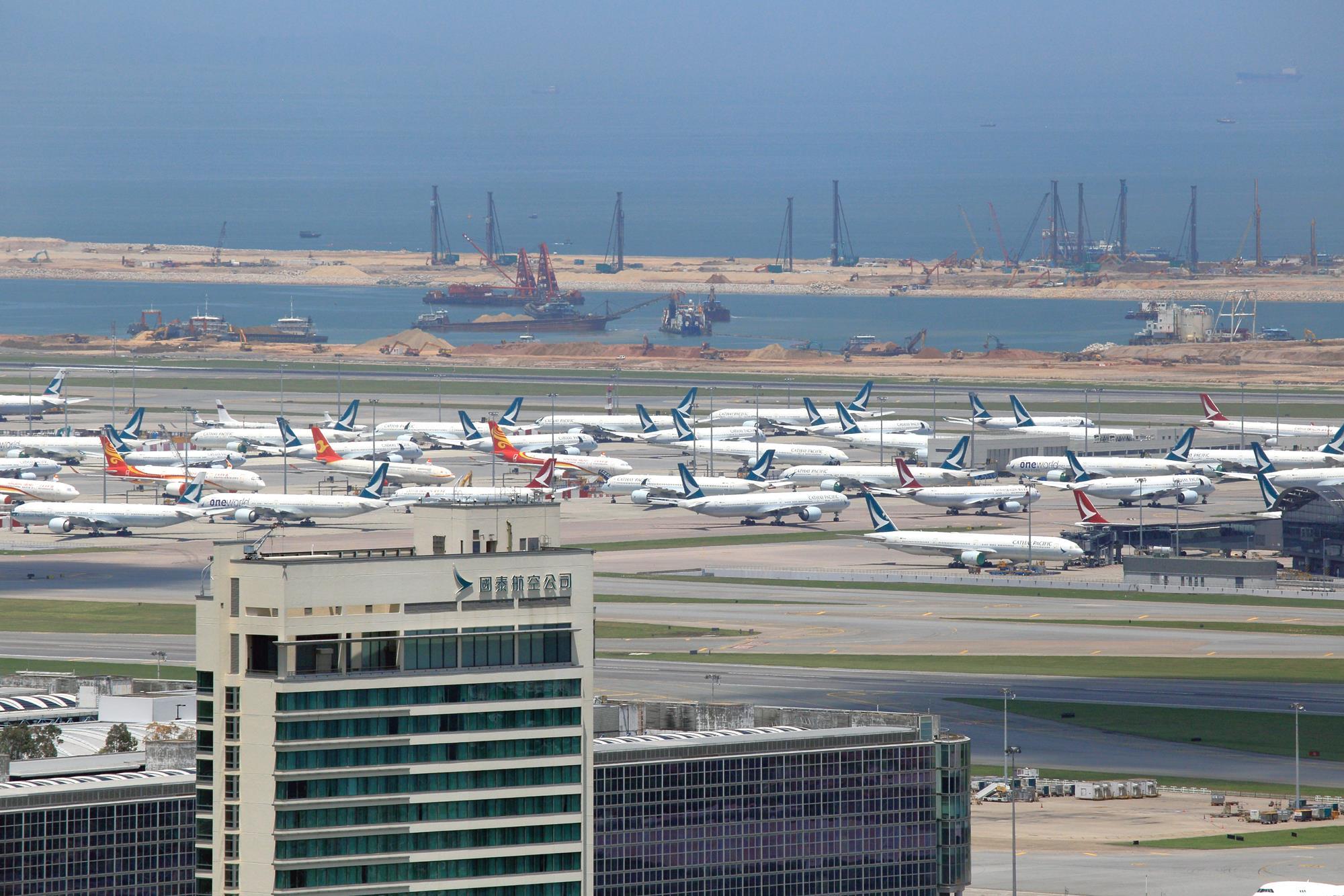 How close is Hong Kong to setting up travel bubbles? | In depth
Proposed travel bubbles have offered a ray of hope for restless Hong Kong denizens grounded
Proposed travel bubbles have offered a ray of hope for restless Hong Kong denizens grounded for months in a densely populated city, but these have proven more complicated for the government to arrange than it initially seemed.
An annual jaunt to Taiwan or Japan is de rigueur for many Hong Kongers and the city's expatriates often cite its status as a premier travel hub in Asia as one of the reasons to live here.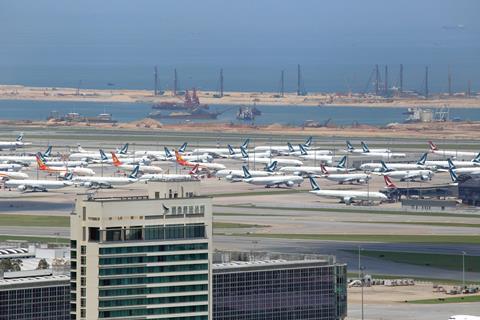 Hong Kong has been tackling its third wave of Covid-19 since July, but experts think the city could face a fourth wave in the autumn and winter, with disruptions to normal life persisting another six months to a year.
If that is the case, the chances for Hong Kongers to travel freely outside of the Special Administrative Region (SAR) this year seems slim. However, at a press conference earlier this week on 7 September, the city's secretary for commerce and economic development Edward Yau Tang-wah offered some new information on the city's travel bubble talks, implying that residents may find an outlet this year for their wanderlust yet.
Hong Kong began approaching other countries about travel bubbles back in June, starting with Japan, Thailand, South Korea, New Zealand and Australia. This came to include Germany, France, Switzerland, Vietnam, Malaysia, and as Yau disclosed at the latest press conference, Singapore.
Germany has been proposed by the European Union to act as a facilitator for the discussions on behalf of European countries, Yau said, so Hong Kong has been contacting Germany with regard to other European nations. After 1 October, Germany will begin evaluating travel destinations outside Europe on a case-by-case basis, once its blanket warning for all non-EU travel expires on 30 September, Reuters reported on 9 September.
Out of the 11 countries Hong Kong has approached, "some five or six of them" have indicated interest, and Hong Kong is already in bilateral discussions with Japan and Thailand. He added that Hong Kong has also had "feedback" from three European countries, but he did not go into detail.
INITIAL INTEREST
These 11 countries were chosen partly because they are places where "the epidemic situation is under better control" and "there is a strong mutual interest", Yau says.
He adds that the order in which Hong Kong initiated discussions with the countries is not necessarily related to the order in which the travel bubbles will be established.
Yau made it clear that setting up these travel bubbles is not guaranteed and, if successful, will not be a simple task.
"When we talk about the travel bubble, there are some important measures – some necessary measures – that we need: checking [for Covid-19] before departure, and also checking after arrival," Yau says, adding that both jurisdictions' governments and health departments would have to acknowledge the test results.
The purpose of having travel bubbles, he said, is "to have a mutually confident approach where there can be travel between the two jurisdictions".
Both nations need to strike a delicate balance between measures to prevent the virus and disruption to people's daily lives.
A GOOD BARGAINING POSITION
Despite its recent third wave of Covid-19, Yau believes Hong Kong is in a strong position to convince other jurisdictions that it is a suitable candidate for travel bubbles.
"In Hong Kong, we have a universal screening programme. Hong Kong has good conditions. We also have commercially available screening tests. So all this can facilitate our negotiations, so when we make travel arrangements we can easily find an establishment that can provide testing and that is acknowledged by foreign countries," he says.
Hong Kong launched a mass voluntary Covid-19 testing programme at the start of this month. While more than a million people have signed up, the number falls short of the millions the government had hoped for.
China's central government provides manpower and resources for the tests, which some have boycotted over fears their DNA could be collected without their consent. The Hong Kong government denies that personal data will be stored and says samples will be destroyed.
Other reasons cited for avoiding the tests include fear of compulsory hospitalisation or quarantine of close contacts, according to a survey by OT&P Healthcare published on 4 September.
Despite the lower than expected numbers, Yau still believes that this gives a positive signal to other countries amid the travel bubble discussions.
"We now have more than a million people who have undergone testing, so when we negotiate with other jurisdictions regarding travel bubbles it can enhance our bargaining position and instill more confidence in a counterparty," he said.
Mask-wearing has been near-ubiquitous in Hong Kong during the Covid-19 outbreaks, even before it was mandated by law. The city has also not seen major dissent against lockdown measures, as opposed to other jurisdictions such as the USA.
Yau also says that the "active participation of the community at large" will give "additional comfort to our partners in seeing that Hong Kong is a safer place for such an exchange".
ZERO RISK IMPOSSIBLE
Waiting for other countries to report zero local cases of Covid-19 before forming a travel bubble is not a viable approach, Yau says.
"I think globally, including Hong Kong, if you're asking for zero risk I don't think that is feasible, but risks can be managed."
Despite the willingness to accept some risk, Yau maintains that the Hong Kong government will still take a conservative approach to risk.
"Let me assure you there will be no compromises on any sort of risk," he said. "If, for instance, at the very last moment, even when things are ready, if the health authority would have reservations on lifting the ban, I think we will of course err on the safe side."
He adds that the "essential feature" of any travel bubble protocol between countries will have to include a pre-boarding Covid-19 test that must be mutually recognised by the respective health authorities.
He said the "double insurance" of also having health checks upon arrival, plus "any additional measures which may be pertinent to the receiving countries", are both matters that will need to be discussed "before we can actually put a date on it".
"The timetable [for travel bubbles] would be a matter of bilateral agreement between Hong Kong and the partnering country. It all depends on how ready and how comfortable both parties are with the situation," says Yau.
HEALTH CODE 'ALMOST COMPLETED'
In addition to travel bubbles, the government has also been in talks with neighbouring Guangdong province and fellow special administrative region Macau about implementing a "health code".
This would allow mutual recognition of Covid-19 tests and exempt their residents from quarantine when travelling between the jurisdictions.
Implementation of the health code was delayed in July after the city experienced a third wave of new infections, according to a 13 July report in local newspaper The Standard.
Under the initiative, participants would download a code to their mobile phone or similar device which could be used for clearing immigration.
At the 8 September press conference, Yau compared it to how travellers often opt for digital boarding passes on their mobile phones rather than paper passes.
"The importance is what information can be contained in that health code and [it has] to be agreed upon by both parties," he said.
"For instance, in Hong Kong with the availability of commercial testing capacity… people can easily translate or transfer the result through electronic means in the form of the health code," he said, adding that that information could then be uploaded to the cloud and shared with the partner country.
The code electronically would "make life easier". Airlines would have something they could easily assess before passengers board, he added.
Sophia Chan Siu-chee, Hong Kong's secretary for food and health, who was with Yau at the press conference, said that the city's Innovation and Technology Bureau has "almost completed" the health code, which now just needs mutual recognition.
"For example, we are in talks with Macau and the mainland, so the outbreak has to be under control and risks can be managed, then we can have mutual recognition of these health codes. We have to designate screening laboratories, testing laboratories – and that groundwork has been laid, so whether we have inbound travel or outbound travel, we need to control the outbreak locally."
Chan says controlling the outbreak locally means local cases must decrease and stabilise, and silent carriers of the virus need to be screened out to prevent a resurgence of the outbreak.
"We urge the public to participate in the universal screening because we've seen in the last week every day we were able to screen silent patients, and we need to step up efforts in this direction and stabilise the outbreak and lay down the groundwork for further relaxation of restrictions."
PSYCHOLOGICAL PREPARATION
Members of Hong Kong's aircraft financing and leasing community that Cirium spoke to are keen to get back on the road.
"I'd love to [travel this year]," says one Hong Kong-based aircraft finance executive. "The chances are definitely slim though. I really need to get on the road for work, too, and the possibility of that is even lower. I'm hoping I can at least get a trip back home to Ireland for a couple of weeks in January."
The situation remains fluid, but the government says it is working to allow people to travel more freely again.
"We will continue this work and hope when Hong Kong's outbreak is under control we can allow for travel as soon as possible," Yau says.
But he asked people not to get their hopes up for a vacation or business trip any time soon.
"I shouldn't give members of the community a false illusion that it could be done within days. The situation remains fluid and also it could sort of change depending on circumstances, so we have to be psychologically prepared for this."
Story by Michael Allen of Cirium