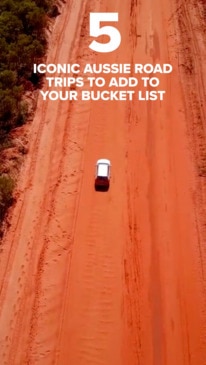 Have you got what it takes to be a tour guide?
Travel the world and get paid for it. Or share your local favourite spots and
Travel the world and get paid for it. Or share your local favourite spots and be rewarded. In other words, be a tour guide. Surely people are lining up to nab a guiding job? Not so, says an Australian tourism industry group that's calling on travel lovers to consider becoming tour guides in a bid to address an industry shortage.
Australian Tourism Export Council managing director Peter Shelley says that while the return of international students and those on working holiday visas has plugged a gap in hospitality generally, tour guiding is a more specialist area. "It's probably not as well known about but it still has a high impact on the visitors that we can attract and service into this country."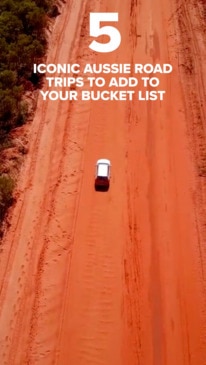 Intrepid Travel employs 80 tour leaders in Australia and about 1500 globally – two of whom were winners at the 2023 World Guide Awards. Intrepid's managing director ANZ Brett Mitchell swears guides are "the absolute superstars" for any tour operator.
"No matter how great an itinerary you design, so much of it comes down to the individual who leads the group. So tour guides are the heroes in our minds," he says.
With so much of a company's reputation riding on the quality of the guide, employers have long found these roles challenging to fill. Add the kicker of lower-scale pay rates, long hours on duty and often insecure or seasonal work and the unfortunate result is that tour guiding seems to be an overlooked profession. As Shelley says, "there's never been a truckload of them (potential tour guides) around".
Then the pandemic. Guiding jobs were temporarily wiped out. People were forced to leave tourism and many never returned.
Mitchell says Intrepid's previously difficult hiring situation of just six months ago has changed for the better. As travellers' confidence to book trips has increased, potential tour guides feel more confident of ongoing work. "Along with the demand, you're able to bring back decent wages and a good package," he says.
From co-founder Roger Smith's three decades of hiring experience for wildlife specialist Echidna Walkabout, he believes the pandemic only exacerbated existing recruitment issues. Part of the problem, he says, is the broader tourism industry previously underappreciating guides' crucial role, and the other is perceptions of the job being a stopgap in an otherwise "real" career.
Smith cites the example of a Tasmanian colleague who guided in the Tarkine while his peers worked in logging: "They all thought he was foolish because he wasn't in a more 'productive' industry." (Clearly a perception issue: logging contributed $9.2 billion to the Australian economy in 2017-18 whereas international tourism, representing just over a quarter of the total industry value and ATEC's concern, was worth $45.4 billion in 2019.)
What, then, does it take to become a tour guide? Smith says you have to like people to start with. "There's no point wanting to be a guide if you don't like people." Other required qualities are also inherent. Mitchell reels them off: being well organised, a great communicator, naturally curious, empathetic with high emotional intelligence, and passionate for the place where they're guiding.
"Ultimately," says Mitchell, "they need to be pretty cool, calm and collected because things don't always go to plan."
Tour Guides Australia (TGA) president Leanne Saward has been a guide since 2016 after a varied career including teaching. She says it's the best job she's ever had. It's a sentiment echoed by Smith: "It's an exciting job. There's nothing in it that's dull."
The TGA is offering a three-day "micro-credentials" course in Cairns, Darwin and Sydney throughout September (it has already been held in Melbourne).
Once trained, the touring world is a guide's oyster. Possible roles include overland trip leader or leading extended tours across a region or multiple countries ("knowing a little bit about a lot of different things," says Saward), site or attraction guides such as short tours of a war memorial ("a lot of knowledge about one place"), driver guides, "step-on" guiding (accompanying a coach tour where there's a driver and a guide), shore excursions for cruise passengers, accessible tourism support, specialist nature guides, indigenous guides and roles in adventure tourism such as guiding hikes or ziplining. Plus, all of those options led in languages other than English – multilingual guides are a particular need for ATEC's industry members now.
ATEC is encouraging "people with a passion for travel" to answer a short quiz to discover whether a career as a tour guide may suit them. Australia's Top Tour Guide annual award winners be announced on Thursday.