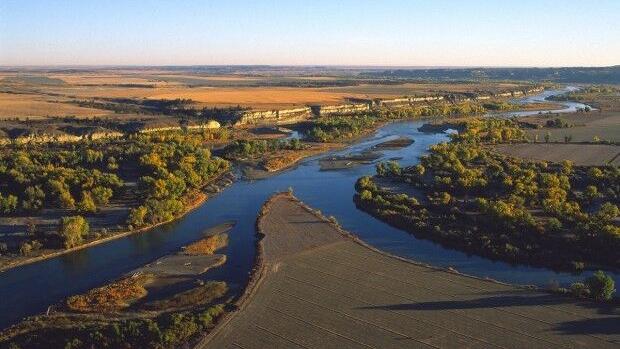 Governor earmarks $4M for lower Yellowstone River recreation infrastructure | Outdoors
Gov. Steve Bullock said Friday he will ask Montana Fish, Wildlife & Parks to appropriate
Gov. Steve Bullock said Friday he will ask Montana Fish, Wildlife & Parks to appropriate $4 million in general license funding to support the building of boat ramps and campgrounds along the lower Yellowstone River.
Bullock met with members of the Lower Yellowstone River Coalition in Glendive where he made the announcement. The funding would require approval of the 2021 Montana Legislature.
"We have a tremendous opportunity to improve public access along a large stretch of the lower Yellowstone River, and I look forward to seeing the coalition's vision of improved river access and recreation realized and passed on to our kids and grandkids," Bullock said in a statement.
The coalition is seeking to find matching funds to bring the investment in infrastructure along the 170 miles of river between Hysham and Sidney up to $8 million.
"This is an incredible opportunity to eliminate these large access gaps and make it easier for folks to boat, fish, and camp on the Lower Yellowstone," said the coalition's Christine Whitlatch in a statement. "Improving our recreational infrastructure would boost our quality of life, attract more visitors, and strengthen Eastern Montana's economy — it's really a win for everyone."