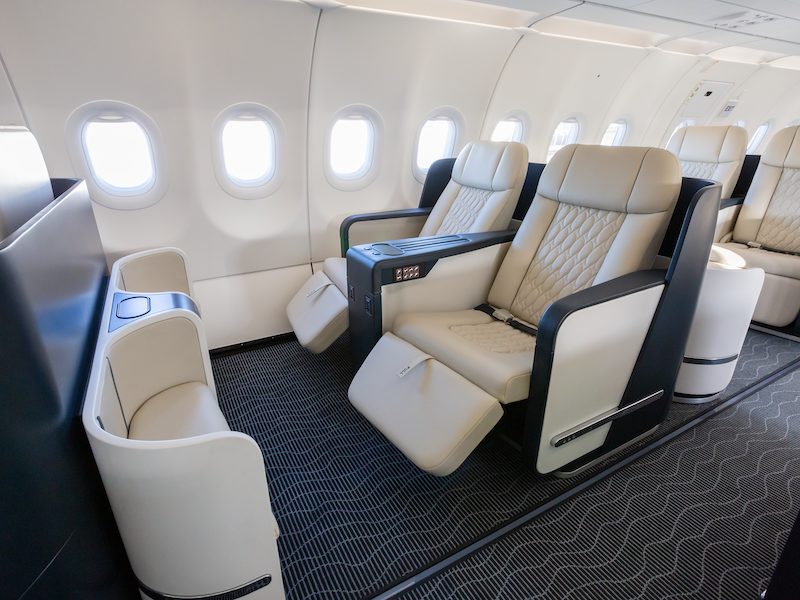 Forget Everything You Think You Knew About Group Travel
Group travel: There may be no other vacation-ready phrase so rife with complicated meaning. For
Group travel: There may be no other vacation-ready phrase so rife with complicated meaning. For some, it immediately equates with bus transfers and stops at buffet eateries; others may picture guides prattling on about architectural styles in European Old Towns. Whatever you imagine, you might want to think again, because TCS World Travel does group trips differently.
The experience is decadent and immersive and invites an intimate number of like-minded people on meaningful expeditions. Led by in-the-know experts like archeologists and geologists, guests are given the freedom to explore however they please—while being luxuriously shepherded from destination to destination aboard a private jet. All that's required is a suitcase and a sense of adventure. (Technically speaking, you'll likely need a passport, too.) Here, discover how TCS World Travel defies your every notion of group travel in the most curated, lavish way possible.
Travel All-Inclusively
When you book a vacation with TCS World Travel, literally everything is included—and no amount of luxury is lost en route. On the 24-day Around the World expedition, your vacation begins onboard the 52-seat, custom-configured Airbus A321. In addition to being the largest cabin by height and width of any single-aisle aircraft, the jet features custom Italian flatbed seats, on-demand entertainment, hospital-grade air filtration, and burns 30 percent less fuel than its competitors. The company boasts five-star service: The onboard chef can accommodate your allergies and dietary restrictions; the staff and crew will know your likes and dislikes; and beer, wine, and spirits are all included. The best of all? Between each destination, staff fill out the customs paperwork for you. All you have to do is sign.
Once you arrive at one of the 150 countries and 200 destinations offered by TCS World Travel, you never once have to take out your wallet. Accommodations at some of the world's most lavish properties, bespoke activities, curated excursions, meals and beverages, and gratuities for everyone (guides, waiters, hotel staff, drivers, etc.) are included in the single tariff.
Choose Your Own Adventure
Instead of making you fall in line, grade school-style, behind an umbrella-wielding guide, TCS World Travel invites guests to select from a large variety of activities. Groups are then divided into smaller ones of 6 to 12 people, depending on interest or pace. For example, if you've already seen Machu Picchu and can't sweat the trek again, select the itinerary's alternate route to Peru's Northern Coast to explore its pre-Incan archeological wonders. Each small group has its own guide and vehicle, making every experience bespoke and luxe.
Enjoy Fine Dining—With or Without the Group
While all meals—from snacks to lunches in restaurants to room service—are included, the way you dine is completely varied. Some nights, you might opt to share a meal family-style with new friends, savor a private dinner with your partner, or go it solo. TCS World Travel believes food is one of the best ways to experience the culture. Each itinerary includes a meal in a spectacular setting—such as amid temple ruins in Cambodia or on the plains of the Serengeti National Park in Tanzania. These dinners are meant to highlight the traditions of each destination in a unique locale, which may be otherwise inaccessible.
Savor Bespoke Experiences
Traveling with a TCS World Travel group affords some major privileges—and one of them is VIP entry to popular sites and cultural experiences that aren't offered to the general public. For instance, you are able to tour the famed tombs of the Valley of the Kings in Egypt with your fellow TCS travelers, or take a boat ride on the Tonle Sap in Cambodia, Asia's largest freshwater lake. And, as always, every last detail is covered.
Meet Like-Minded People
Exploring the world sparks more adventure. The sense of discovery is never fully whetted, which is one reason more than 40 percent of guests who travel with TCS are repeat customers. The bespoke itineraries invite exploration and the opportunity to meet new friends in these exciting destinations with once-in-a-lifetime experiences. Many travelers continue to share experiences with those they met during TCS adventures. And the company has even curated private itineraries for couples who have met on earlier expeditions.
Discover your perfect expedition at TCSWorldTravel.com/trip-finder.