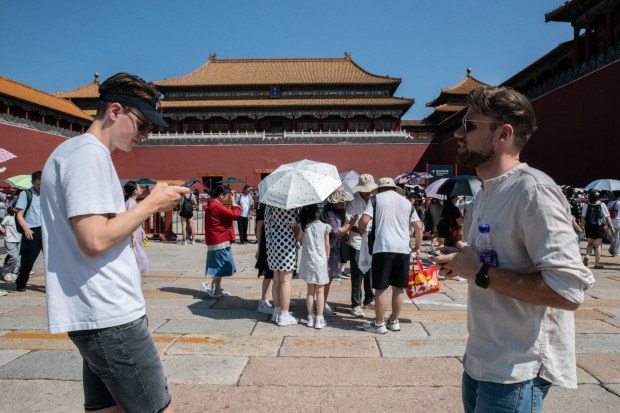 China is open, but no one is coming
China, like the rest of the world, is being forced to recalibrate its tourism industry
China, like the rest of the world, is being forced to recalibrate its tourism industry after three years of border closures and COVID-19 restrictions.
Domestic tourism in a country of 1.4 billion people is making up a lot of the shortfall since President Xi Jinping wound back his zero-COVID strategy in January. And visitors from unlikely places are replacing some of those from the West, operators in China say.
"It used to be US-centric but right now, and it is surprising, we are seeing a lot more interest from Latin America, the Middle East and even from Russia," Albert Ng, co-founder of a Beijing-based tour company called Wild China, told AFR Weekend.
"Our number of trips is returning to pre-COVID times, but the composition has changed substantially."
Ng says his business from traditional markets like the United States is 20 to 30 per cent below pre-pandemic levels, but overall demand from new countries is filling the gap. Although Australians on high-end tours, which focus on tailored luxury experiences, were part of his clientele before 2020, they have not yet returned.
"We do recognise China is not flavour of the month right now. There is all this geopolitics, and one view is 'we don't like China'," Ng says.
"But the other view is 'you may not like it, but it is the second-biggest economy in the world'. If you want to learn about the world, you have to come and see China. We do believe there will be a certain demand."
Outbound travel muted
As China's economy struggles to revive after the pandemic, outbound tourism is also muted. At its peak, 1.4 million Chinese tourists spent $2.1 billion in Australia in 2019. Even though China reopened its borders in January and last week lifted a ban on China group tours travelling to a host of countries, Tourism Australia says it will take years for numbers to return to pre-pandemic levels.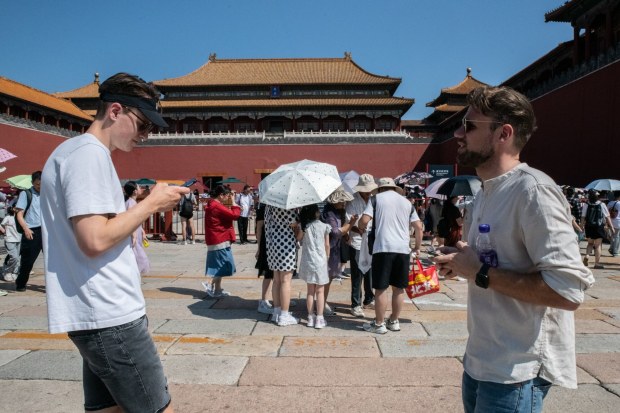 Australian tourist operators are already adjusting to a new reality where they no longer rely heavily on mass Chinese tourism. Domestic visitors and those from New Zealand and South-East Asia are spreading the tourism dollars more evenly.
"India, Vietnam and other South-East Asian markets have stepped into the breach. That is fundamentally a good thing. Businesses reliant on China have had to make significant changes. We are well-positioned in terms of the wider visitor economy," Paul Stolk, a lecturer in tourism at the University of Newcastle, told AFR Weekend.
"Like a well-managed stock portfolio you need diversification in tourism."
Stolk, who is part of a collaboration between universities and the government to develop a more sustainable tourism industry, said the days when Chinese tourists would buy out an entire brand store in one visit were over. Reduced numbers of Chinese students in Australia also meant fewer visits from their friends and relatives.
Mingming Cheng, an associate professor of digital marketing at Curtin University who studies Chinese tourism, said although improving bilateral relations will help, Chinese tourists are worried about Australia's high costs and visa delays. He said a potential visit by Prime Minister Anthony Albanese to Beijing later this year would give them more confidence to visit.
"A lot of tour groups rely on the major Chinese airlines, so without a significant increase in the flight capacity it is hard to see a bigger jump. China is also experiencing a slower economy and travel to Australia is not cheap. At this stage, we don't see a rapid growth in tours to Australia," Cheng said.
Others are more optimistic, saying China will always be a key market due to its population size, even though it is unclear how much its slowing economy will affect future spending. Tourism Research Australia forecasts project visitor arrivals from China returning to pre-pandemic levels by 2026.
"I think it is really going to start to fire up again. From November onwards after the back of the Golden Week holiday period, you will start to see that demand really start to pick up," said John O'Sullivan, Experience Co chief executive and head of Tourism Australia between 2014 and 2019.
"The Chinese market from my experience moves at scale and speed. So, when they decide they want to go to a destination they go. Obviously, the economy will be a factor, but sometimes we forget how big the market is of 1.4 billion people and Australia was always only getting one per cent of that."
Tourism operators want faster visa approvals for Chinese visitors and more flights between the two countries. China Southern last week announced it would resume Guangzhou to Brisbane flights from November, the first direct flights from China to Queensland since the start of the pandemic. Even with the lifting of the group tour ban, some Chinese travel agents are not yet promoting Australia.