A quick trip around the world of sports | Waukesha County Sports
Chuck Delsman Here's everything I know about the world of sports. I thought you should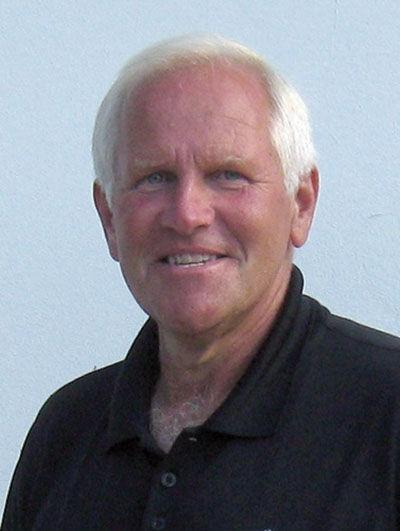 Here's everything I know about the world of sports. I thought you should know it too.
■ My NCAA men's basketball tournament bracket has been a disaster from the start. And I know I have a lot of company. First I had Duke defeating Texas in the championship game. From there I updated after the first weekend and took Texas to defeat Tennessee in the finals. Here's version No. 3. Connecticut is a 5.5 choice over Miami and San Diego State is a 2-point favorite over Florida Atlantic. I'm taking UConn by seven points and San Diego State by three in the semi-finals. In the Monday championship game it will be UConn cutting down the nets with a 71-60 win over San Diego State. Who do you like?
■ Don't be afraid to tune into the NCAA women's Final Four on Friday for the semifinals and Sunday for the championship game. I hate to go with the chalk but I think undefeated South Carolina will finish that way, winning a second straight national championship. The Gamecocks are just too good.
■ Speaking of the women's tournament, how about the performance of Iowa's Caitlin Clark Sunday night. All she did was put on the greatest show in NCAA tournament history, men or women. Clark had ridiculous numbers, scoring 41 points, grabbing 10 rebounds and handing out 12 assists. That's a week's worth of numbers for a lot of players.
■ Just thinking out loud. What would Green Bay do if the New York Jets threw the Packers a big curveball and signed Lamar Jackson to a big contract?
■ The Milwaukee Brewers are scheduled to open the season today in Chicago against a Cubs team that was very aggressive in the free agent market. I worry about opening day starter Corbin Burnes who had a rough spring training. Plus, how does Burnes really feel after the Brewers slighted him in arbitration? I've got the Cubs winning the opener and the third and final game on Sunday. Brandon Woodruff wins in game two.
■ Here's my early Brewers prediction on how they'll fare this season. I see Milwaukee's starting pitchers being a big bonus once again. That means a lot. But I have big-time doubts about all the relievers but Devin Williams. I don't trust any of them. I also worry that once again the offense will struggle. Is this the year Christian Yelich bounces back and hits .300 and belts 30 homers? We'll have to wait and see. Right now I've got Milwaukee finishing 88-74 and sneaking into the playoffs.
■ I watched every NCAA men's tournament game the last few weeks, some at length and others not as much. I'm a basketball referee and stand behind them just about all the time. But let's just be honest about it. The play was way too physical. There we so many "no calls" by most of the best referees the NCAA has. And that's the way it's emerged from grade school, high school, college and the NBA. And that's not good.
■ When the men's NIT basketball tourney pairings were drawn, who had Wisconsin, North Texas, Utah Valley (never heard of them) and Alabama-Birmingham in the final four? What happened to NCAA bubble teams like Oklahoma State, Clemson, Rutgers and Vanderbilt? It's called the best parity in men's college basketball history.
■ We're a year away from next year's NCAA men's tournament but here's a prediction. There are no No.1, No. 2 or No. 3 seeds left this year. There is one No. 9, two No. 5's and one No. 4. So much for all the seedings. With the transfer portal in full swing. look for the No. 1 and No. 2's to continue to struggle in the years to come.
■ New UW football coach Luke Fickell got spring practice started last Saturday and got pushed inside due to Saturday's snowstorm. Fickell is pushing all the right buttons and saying the right things. Badger fans can't wait to see what this team looks like come the season opener, especially the offense.
■ Let's hear it for Marquette men's coach Shaka Smart and his entire roster. MU fooled every "expert" in the country by winning the best conference in the nation this year, the Big East. They were picked to finish ninth in the pre-season poll. They then won the Big East tournament. Marquette will be tough again next season but will have a big target on their backs when the 2023-24 campaign begins. How can you not like the up-tempo pace they like to play.
■ I'm a huge professional golf fan, loving the PGA, LPGA and the Champions tours. But the LIV Tour seems to be treading water, trying not to drown after spending hundreds of million of dollars to sign some big-name players, some who are clearly on the back-end of their careers. I think LIV will be gone after two more years, or sooner.
■ I'm still high on the Milwaukee Bucks. Right now I'm taking the Bucks to defeat Phoenix in the finals. Who do you like?
■ Will Las Vegas become a regular host for the Final Four for both the men's and women's tournaments? That's what I'm thinking. Why not? Vegas has everything to throw a great party. Vegas could turn the Final Fours into a huge party, like the Kentucky Derby.
■ If Aaron Rodgers leaves for the Jets, how confident are you in the Packers chances of winning the NFC North or making the playoffs? I'm not confident at all. Is Jordan Love ready for the big-time? I'm not sure of that either. But let's give him a chance.
■ The World Baseball Classic was a huge success. I watched a lot of games and loved the championship game between winning Japan and the USA. And how good were the Japan pitchers in the finals?