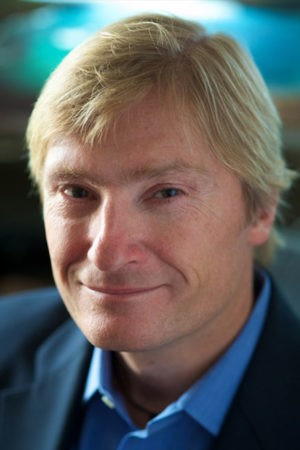 2022 Titans of Tourism
THESE LUMINARIES ARE DEVELOPING INNOVATIVE TOOLS AND CREATIVE APPLICATIONS TO HELP THE TRAVEL INDUSTRY FLOURISH
THESE LUMINARIES ARE DEVELOPING INNOVATIVE TOOLS AND CREATIVE APPLICATIONS TO HELP THE TRAVEL INDUSTRY FLOURISH
In an industry filled with entrepreneurs, creative operators and talented marketers, there are a few who not only keep their finger on the pulse of the travel business but also are a driving force behind the heartbeat of their niche. These Titans of Tourism help guide and shape our industry in numerous ways, from supervising associations and building communities, to developing innovative tools and creative applications for existing practices. Leisure Group Travel has sought out six such Titans and asked them to share with us their insight on the changes and trends within their organizations and how it affects our industry at large.
THIS YEAR'S TITANS:
RAINER JENSS
Founder, Family Travel Association (FTA)
Before traveling around the world for a year with his wife and two young children in 2009, Rainer Jenss was a Vice President and 13-year veteran of the National Geographic Society. As Publisher of National Geographic Kids from 2002-2008, Jenss helped transform the publication into the most widely read consumer magazine for children throughout the world. By creating the Family Travel Association, Jenss aimed to establish a collective and unified industry voice that will help change the way families travel.
PETER J. PANTUSO
President and CEO, American Bus Association (ABA)
In addition to his role at ABA, Peter Pantuso also serves as President of the National Bus Traffic Association and of the ABA Foundation. Prior to joining ABA, Peter directed the government and regulatory affairs efforts at the Rubber Manufacturers Association and the National Confectioners Association. Under Peter's leadership, the ABA has grown to become North America's leading and largest motorcoach, tour and travel association, representing 3,800 members and 65 percent of all motorcoaches on the roads.
LISA SIMON
CEO/Executive Director, International Inbound Travel Association (IITA)
Lisa serves as the CEO of the International Inbound Travel Association, the only trade association focused solely on international inbound travel to the United States. With her 30 years of experience in the travel industry specializing in association management, strategic planning and tourism market development, she has spoken on global and domestic travel industry trends throughout the United States and around the world.
CARYLANN ASSANTE
CAE-CEO, Student & Youth Travel Association (SYTA)
Carylann Assante serves as the Executive Director of the Student & Youth Travel Association, the international association that promotes student and youth travel worldwide. Carylann is also the Executive Director of the SYTA Youth Foundation, the philanthropic arm that provides scholarships and education experiences for students and youth who are unable to travel due to financial and personal hardship. Prior to joining SYTA, Carylann served as the Vice President of Member Relations and Partnerships at ASAE, the American Society of Association Executives.
DOUGLAS QUINBY
Co-founder and CEO, Arival
Douglas Quinby partnered with Alex Kremer and Bruce Rosard to establish an independent platform to serve the business needs of creators and sellers of Tours, Activities & Attractions – a segment long overlooked by the global travel and tourism industry. Arival advances the business of creating awesome in-destination experiences through events, insights and community for Tour, Activity & Attraction providers. Prior to founding Arival, Douglas was Senior Vice President, Research, at Phocuswright, a leading travel industry research firm.
SHANNON STOWELL
CEO Adventure Travel Trade Association (ATTA)
Shannon Stowell leads the ATTA as CEO after re-starting the organization in 2004 pursuing the vision that it could be a powerful force for good in the tourism industry. More than 25 years of business experience in adventure travel, e-commerce, outdoor retail and environmental science have prepared him well to serve and head the organization. Shannon has been advising and speaking around the world for the last 13 years advocating for responsible adventure tourism as a powerful way for destinations to benefit from a business that sits at the intersection commerce, conservation and community.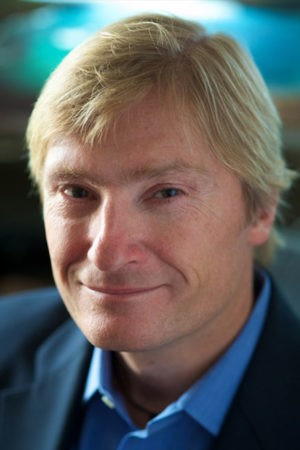 Now is the Time to Double Down on Family Travel
By Rainer Jenss
With the global pandemic now mostly behind us in 2022, what have we learned? For starters, we've seen that family and multigenerational travel has been leading the charge in the tourism industry's recovery, with reports indicating that there have now been a record number of families traveling during the summer and holiday months.
This was mainly a result of the strong pent-up demand for seeing our loved ones as a result of being subject to all kinds of restrictions and lockdowns. That really speaks volumes to the priority families are now placing on spending time together and traveling. This is why I believe that now is precisely the time to double down on family travel. Despite the not-so-inconsequential looming economic downturn, inflation, and war in Eastern Europe, I still believe strongly that despite the steady increase in family/multigenerational travel, there's still plenty of room for growth.
I can say this with greater confidence after seeing the results of our just released 2022 US Family Travel Survey – a research study we've been conducting annually since 2015 in partnership with NYU. As we sifted through this year's data, we found that travel spending is robust, and that as the worst effects of the pandemic are receding, while international vacations, city trips and events are making a comeback. We also see that hotels have strengthened their position vis-à-vis vacation rentals, and travel advisors continue to solidify their position in a post-pandemic travel landscape.
Here's what else we see:
INTENT TO TRAVEL REMAINS HIGH
This year's study shows that 85% of parents are likely or very likely to travel with their children in the next year. Larger family group bookings also remain strong. Almost half report that they are planning to take vacations with people outside of their immediate family unit.
SOME PRE-PANDEMIC TRAVEL BEHAVIORS ARE MAKING A COMEBACK
While many families made changes to their vacation habits in the past two years, some of these trends seem to be reversing and some pre-pandemic travel types are making a return.
Multi-day international vacations are planned by 38% of respondents, which is a significant increase over 2021 when only 19% of respondents were planning this type of trip.
City vacations are also experiencing a considerable rebound: the percentage of families expecting to take a family trip has increased from 34% in 2021 to 65% in 2022.
The percentage of families expecting to travel for events has doubled compared to last year: events received a score of 23% in 2021 and of 46% in 2022.
Museums and cultural attractions also show an increase in appeal from 36% (2021) to 48% (2022). Conversely, the increased interest from families in nature/active vacations appears to be waning. The percentage of families planning to visit National or State Parks has dropped from 46% (2021) to 32% (2022), and the demand for active vacation types (such as camping and hiking) has seen a decline from 36% (2021) to 19% (2022).
Vacation rentals seemed to be experiencing an unstoppable rise in popularity in previous editions of this survey, but this trend isn't continued this year. Vacation rentals were an accommodation choice for 54% of respondents in 2021, and this has declined to 47% in 2022. Conversely, the percentage of families projecting to stay in hotels has risen from 74% to 84%. Reflecting a decrease in the percentage of families planning active/outdoor vacations, campsites have decreased in projected use from 24% to 8%.
For more information, visit familytravel.org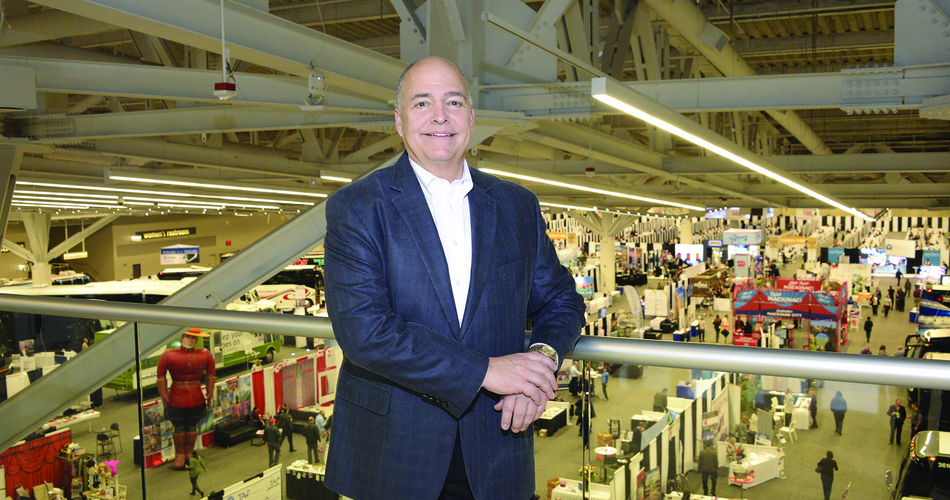 The New Normal Has Arrived
By Pete Pantuso
After more than two long years of challenges, motorcoach and packaged travel are back, albeit with some significant changes.
We saw the industry devastated in 2020 and 2021 when possibly 30 percent or more of motorcoach companies and maybe just as many tour operators just couldn't hold on. Thank goodness that is in the rearview mirror.
2022 was a great comeback year for most of the industry as the "pent up demand for travel" that we had been hearing about finally began to appear in the same way that individual and family travel did in 2021 after more than a year of being locked down. But travel was still off in 2022 since the planning cycle for many trips, especially students, would have mostly happened during 2021 and in a sea of uncertainty.
Looking forward, 2023 looks bright on all fronts. Business will be stronger than in 2022. The demand for travel will continue to grow. Tour operations and most motorcoach operations should be back to 2019 levels. Travel partners will also continue to see expanded growth and revenue growth as demand increases. In addition, travelers from around the world, who have mostly stayed in-country, will begin coming to the U.S. again, further increasing demand for all segments of the packaged travel industry. All great news.
At the same time, 2023 will continue to bring the challenge of worker shortages that we've all seen this year in all segments of the economy, especially the service sector. The shortage of motorcoach drivers, and supply chain issues that made it difficult to get parts, along with the 30 percent reduction of motorcoach companies, made finding a coach for a tour, meeting, convention, and all other uses difficult. It also meant that because the supply did not meet the demand, prices rose. This will continue and will be enhanced in 2023 as demand increases even more, and the supply of needed drivers will not grow at the same pace. A classic supply and demand curve, which means trip planning should be done as far in advance as possible, especially when motorcoaches are needed.
As we look to 2024, we believe that much of life as we know it, at least for motorcoach and packaged travel, will get back to pre-pandemic levels. As we recover, we also need to remember that COVID still exists and probably always will, just like the flu. This means that many of the cleaning and sanitizing protocols, not only on coach but across all industry partners, must continue. When we talk about the importance of safety in travel, for the last few years and into the future, safety means more than just safe vehicles and travel.
Travel patterns have also changed since 2019, we continue to see smaller groups and less open tours to sign on, specialty interest trips, behind the scenes tours and more personalized itineraries. Many of these trends were underway before the pandemic and will continue to be the norm in the future.
For more information, visit buses.org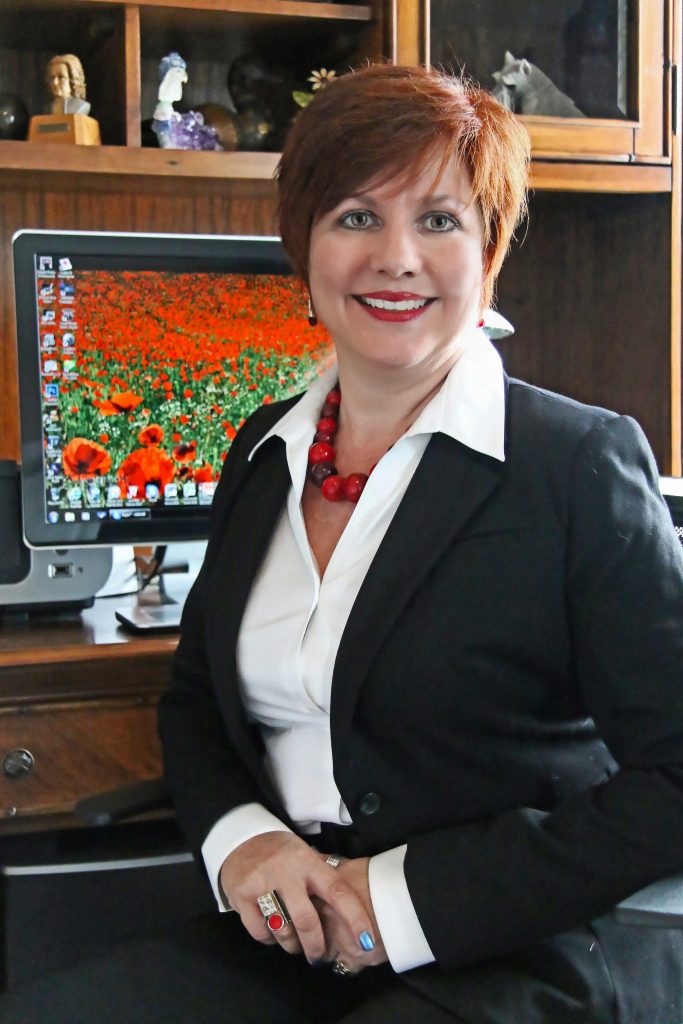 Collaboration is key to a robust recovery
By Lisa Simon
"Never let a good crisis go to waste." Many in history have been credited with this quote, from modern-day politicians to 16th century Florentine philosopher Niccolo Machiavelli. No matter where it originated, it is IITA Chairman Peter van Berkel who has really brought the meaning to life for me. Peter has often used the phrase to illustrate IITA's focus on the greater good throughout the pandemic.
There's nothing like a crisis to bring people together – to help each other, to share issues and ideas, to inspire innovative solutions – all in hopes of better days ahead. That's exactly what the inbound travel sector has done during this unprecedented crisis, and I believe, long-term, it will be stronger for it.
The COVID-19 pandemic has taxed this industry like no crisis before it. And yet, the inbound travel community remains optimistic. They know the business will be back, so they hang on with shoestring budgets and cast their focus to the future. While I can't say the pandemic gave this industry a nice long vacation (as we sometimes hear from others in different industries or jobs), it has provided the time to reflect on how they do business and plan for a stronger, more sustainable travel industry. And it has inspired collaboration.
Collaboration is key to a robust recovery. We need everyone working toward common goals to rebuild an efficient and seamless travel ecosystem that will again deliver a generous trade surplus. And going forward, collaboration will deliver an industry that embraces sustainable travel and business practices.
Inbound operators have long had a unique role in U.S. sustainable travel given the demands from international travelers for eco-friendly products from businesses that demonstrate social responsibility. The pandemic has made room for organizations to reflect on their business values and operations and make adjustments that will make travel and tourism more sustainable and less straining on natural resources and local communities.
IITA and our members have maintained this bi-focal vision – short-term we must get the industry moving and be prepared to provide quality service expected from international visitors, and long-term we need to support a more sustainable industry that conserves the environment and improves the well-being of local communities.
IITA's role is to bring together the players needed to address specific issues and keep the lines of communications open. We find things get done faster and better when those responsible come together to brainstorm and create solutions cooperatively rather than in isolation.
Inbound operators, destination marketing organizations and travel suppliers are working together and with the federal government to smooth out the wrinkles caused by two and a half pandemic years strained by workforce shortages, travel restrictions, and low or no revenue flowing from international travelers.
Establishing and maintaining positive relationships result in having a seat at the table when decisions are made. For example, we're working in tandem with government agencies to ensure the inbound industry has a voice and is consulted when decisions are being made.
Whether it's working with the National Travel and Tourism Office to provide market intel and the U.S. State Department to identify pain points around the world as they work to reduce the extensive wait times for visas in non-visa waiver countries, or collaborating with the National Park Service on how to improve the visitor experience, like directing travelers to lesser-known sites to relieve the pressure on the most popular parks, IITA knows these relationships are crucial for coming away with solutions that work for inbound operators and international visitors.
Another quote that guides our work is from Harry Truman. "It is amazing what you can accomplish if you do not care who gets the credit." When we collaborate and build on each other's ideas, it doesn't matter where we started. It only matters that our efforts result in a robust and sustainable international inbound travel industry.
For more information, visit inboundtravel.org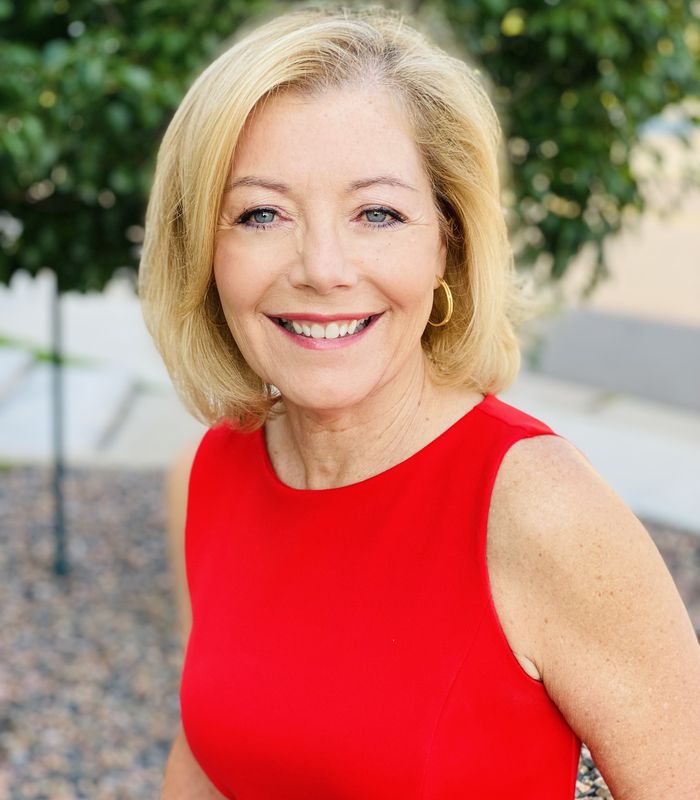 Student Travel Continues to Climb
By Carylann Assante
Airports are bustling, motorcoaches are traversing interstates and train schedules are picking up. Travel is recovering and the student market is no exception. The Student Youth & Travel Association (SYTA) is beginning to see a healthy return of business this fall and for 2023 and beyond, following a devastating 90% loss in business in 2020 and a small percentage of recovery in 2021. Now, as the world has opened up again, parents, teachers and students are all anxious to resume experiential learning through travel, and the increased bookings reported by our members reflect that eagerness.
Overall, according to the 2021 Student Travel Business Barometer, 79% of tour operators and travel agencies agree that domestic travel will continue to be in high demand in the near future and we are optimistic this overall demand will continue to drive the student travel recovery. While we don't have data on the 2022 student travel performance yet (Watch for our 2022 Student Group Travel Business Barometer in March, 2023), we have definitely seen some changes in student travel. For example, in the U.S. and internationally, Tier 2 destinations are benefitting greatly from the demand for closer-to-home trips and outdoor venues. We have also seen that student trips are longer, with tour operators staying in one location for a longer time to reduce exposure opportunities and costs. And, not surprisingly in our current economy, we have seen a rise in overall costs for student trips.
More positive for the industry as a whole, we are seeing employment in the student travel sector recovering. The increased business offerings bring new opportunities for diversity in the workplace along with commensurate opportunities for robust training programs. With the USA being the most popular destination for international trips taken in 2021, accounting for 24.2 % of student travel, this need for employment is all the more important.
International student travel has proven to be even more challenging for the student market. Some of the more popular student destinations like Canada have only recently fully opened up to international visitors. Health and safety restrictions vary widely among different countries, making it extremely difficult to satisfy the safety protocols for school boards and administrators. In 2020 and 2021, our Student Group Travel Business Barometer showed more than 80% declines in international travel, however the tour operators surveyed were optimistic for full recovery to pre-Pandemic levels in 2024. Bookings for the 2023 Spring and Fall seasons are looking robust, so we are hopeful that we may reach that recovery level even sooner.
While the health and safety of our student travels have always been the No. 1 priority of SYTA members, the Covid 19 pandemic necessitated even greater focus on our safety standards and on new ways to promote them to reassure educators, administrators and parents that our operators can be trusted partners in providing safe and financially protected travel experiences. SYTA provides training, education and certification programs to help them navigate these challenges. Looking to the future, we are working with the international tour operator community to introduce a set of global safety standards that can be customized by country to make international itinerary planning much easier.
While challenges remain, there is overwhelming agreement that student travel provides the experiential element to a well-rounded education that is particularly important following the past two years of isolation for our young people. SYTA is working hard to ensure that students can travel safely and that teachers and parents can feel confident to send their young people out into the world again.
For more information, visit syta.org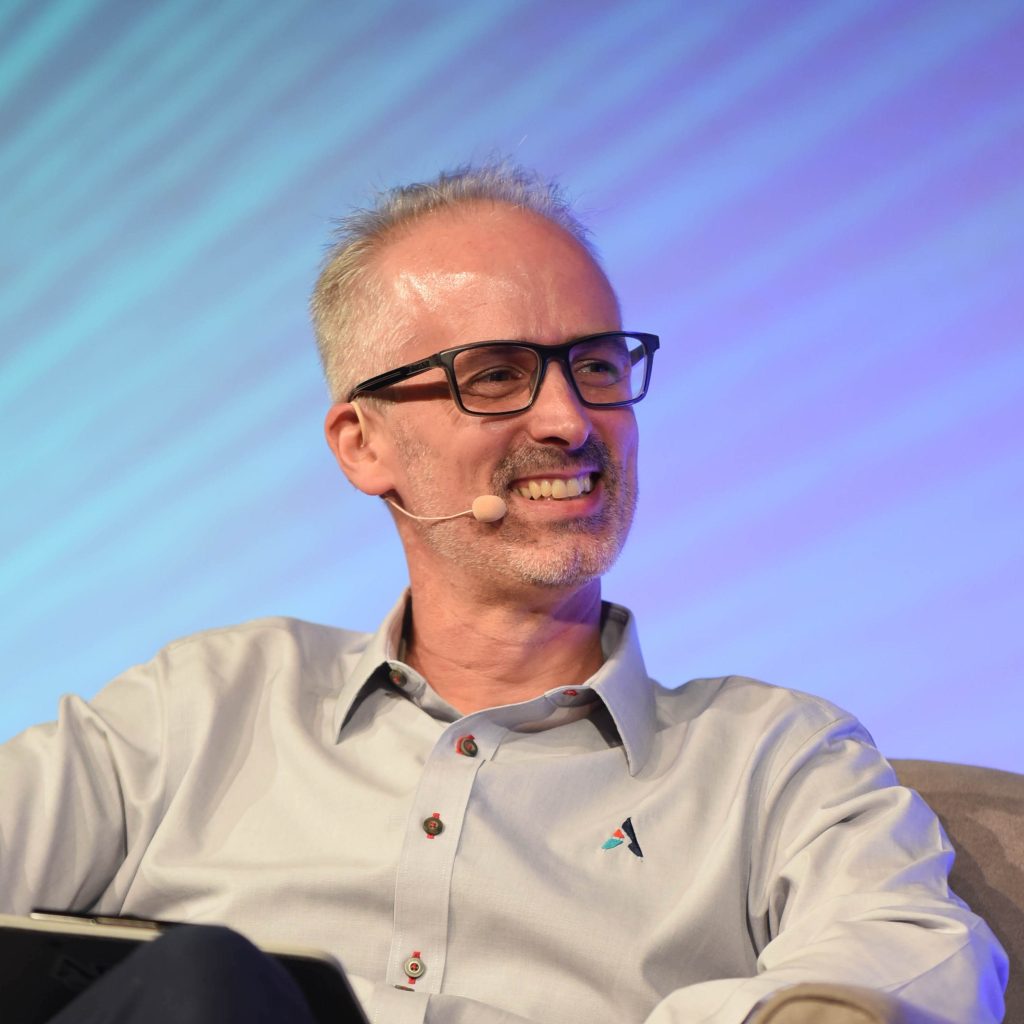 Why Experiences Matter More than Ever
 By Douglas Quinby
 This article is going to be a little different. We're going to try something interactive.
If you're reading this in print or on your laptop, then take out your phone. I'm serious. Open it up. Now, think about your last personal leisure trip or vacation. Take a moment and recall some of the best moments. Now, go into your photos, and find those pics from that trip.  (If you're reading this on your phone, then just flip to your photos.) Don't worry. I'll wait right here.
OK, now I have two questions for you:
How many of those photos from your last trip were taken when you were on the airplane (or in your car or train)?
How many of those photos were taken in your hotel room?
I'm going to take a wild guess: not many.
Of course, the reason why is obvious. When we travel, it's not for the flights or hotels. It's for the experiences. Transportation and accommodation are the "how" of travel. Experiences are the "why." They are the things we do, the moments we remember, the photos we take, the reason we go in the first place.
This is obvious, of course, to any travel professional. I've been in travel and tourism for more than two decades. And yet, I've always been amazed, at every conference I go to, every daily newsletter I digest, 99% of the content and discussion is about the "how," not the "why."
There were plenty of conferences, data and media for hotels and airlines, but nothing for day tours and experiences. That's why five years ago we started Arival, a conference and research and news company to focus on the "why of travel" – the tours, activities, attractions, events and experiences that travelers do when they get there. We have always called it the Best Part of Travel.
It's also a huge market. Two quick stats:
It's the third largest sector of industry spend after transportation and accommodation, forecast to exceed 2019 levels by 2024 at more than $260 billion in global gross bookings.
There are nearly a million operators, or creators of tours, activities, attractions and experiences, all over the world.
There are also big shifts underway in experiences in what travelers want, and in how the industry is operating:
More intimate and small group experiences
More local and authentic experiences that connect travelers to a place and people and moving beyond the classic sites and attractions. For example, Philly Experiences takes visitors on tours of another side of the city, connecting them with Hood cultural and the black experience there.
Interactivity – travelers don't just want to see and hear, they want to touch, taste, smell and feel. A tour of the top sites in Spain is fine, but consider adding a paella cooking experience with a local chef.
Digital decision-making and booking, for trade and consumer business: operators are rapidly advancing their digital capabilities to connect with trade partners, including groups.
Travelers are placing more emphasis than ever on experiences, especially Gen-Z and millennials. Indeed, that's where they are spending their money: 58% say they place a higher priority on experiences vs. things. And we are seeing this reflected in travel habits and spend as the industry rebounds from the pandemic.
I could go on, and on, and on. In fact, we produce a range of research reports and a weekly newsletter, in addition to our conferences, to help the travel experiences sector and the broader travel industry connect, learn and grow together, just as the team at Leisure Group Travel seeks to do for the group tour industry.
At Arival, our mission is to advance the business of creating amazing in-destination experiences. That includes elevating the stature and importance of the experiences sector in the travel and tourism industry.
Please join us on that journey. Start by putting the "why" of travel front and center in all of your planning. Your customers will love you for it.
For more information, visit arival.travel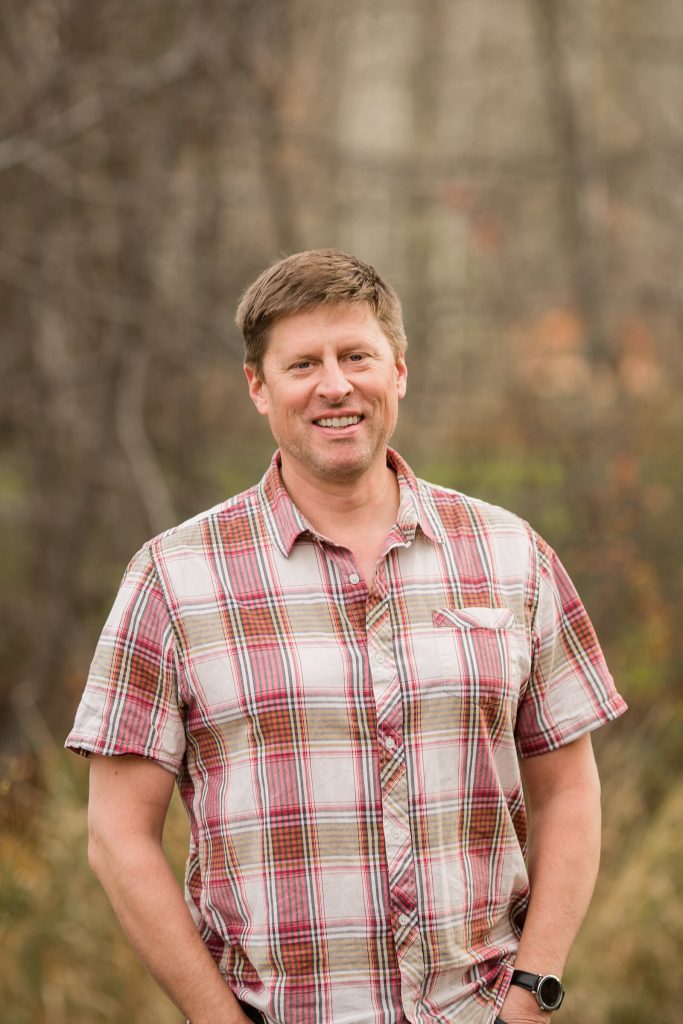 Building back better in 2022 and beyond
By Shannon Stowell
One phrase hashtagged everywhere during the pandemic, rising to a crescendo in mid-late 2021 was #buildbackbetter. The COVID-19 pandemic gave nearly all in tourism an undesired break from our work that seemed never-ending. Those who let it sink in received insights into their lives, priorities and how that translated to their businesses and work life balance.
From my vantage point at the Adventure Travel Trade Association (ATTA), business is coming back rapidly. And this was predicted by a report put out by WTTC and World Bank in 2021, reporting that when travel resumed, the most important anticipated market for destinations' recovery would be Adventure/Nature-Based/Eco-Tourism. Key features of adventure travel are well-suited to post-pandemic travel: small groups, outdoor activities, remote locations, immersion in nature, and companies who already had expertise in risk management and safety. The future finally looked brighter.
The full data will reveal itself in our next Industry snapshot but anecdotally the numbers are very strong. I conducted an informal survey to a variety of ATTA members in September, then interacted with hundreds at our Adventure Travel World Summit (ATWS), held in Switzerland this year. What I learned was this: Customers seem more aware and desire to be more thoughtful in their travel. This manifests in many ways, more multi-generational groups, questions about sustainability, desire to reduce their footprint, care of safety of rare species, seeking out ever more unique culinary and cultural experiences. Concerningly, while business is blasting back like water from a firehose, there are key challenges for operators and accommodations: namely that parts of the supply chain have disappeared or have been brought to their knees by COVID-19 and staffing has become a daunting challenge. How to build back better without cutting corners when we're in a situation that nearly demands it?
If we really are going to build back better (and that window is closing), we have to re-think everything at the most basic levels how we're going to do it differently. The Minister of Tourism from an advanced Latin American destination told me, "I'm getting pressure from my government to get arrival numbers back to 2019 levels." This is not building back better.This is trying to get back to "normal" which we knew as overtourism, exploitation, climate change acceleration and more.
In 2018, ATTA proposed that travel was a privilege, not a right. Philosophically, this ties right into a powerful keynote from this year's ATWS delivered by practitioner and professor Jean-Claude Razel's admonition to the audience: "Don't sell what guests want, sell what destinations need!" This could also be applied to how destinations are developed, stories are told, etc. It takes the old adage of "The customer is always right" and flips it to "The customer does not understand nearly anything about what's actually happening on the ground here, but we do and it's our job to build accordingly." Encouragingly, several operators I surveyed mentioned that their staff were much more insistent on more sustainability in their businesses. It should not be so easy or cheap to trample all over the world with no responsibilities. Will this make travel more elitist? That's for another discussion.
Bottom line: You must re-think everything you do, regardless of where you are in the supply chain, to force things to be different or we will find ourselves supersized in 2023 with even less recourse to be a responsible industry.
For more information, visit adventuretravel.biz