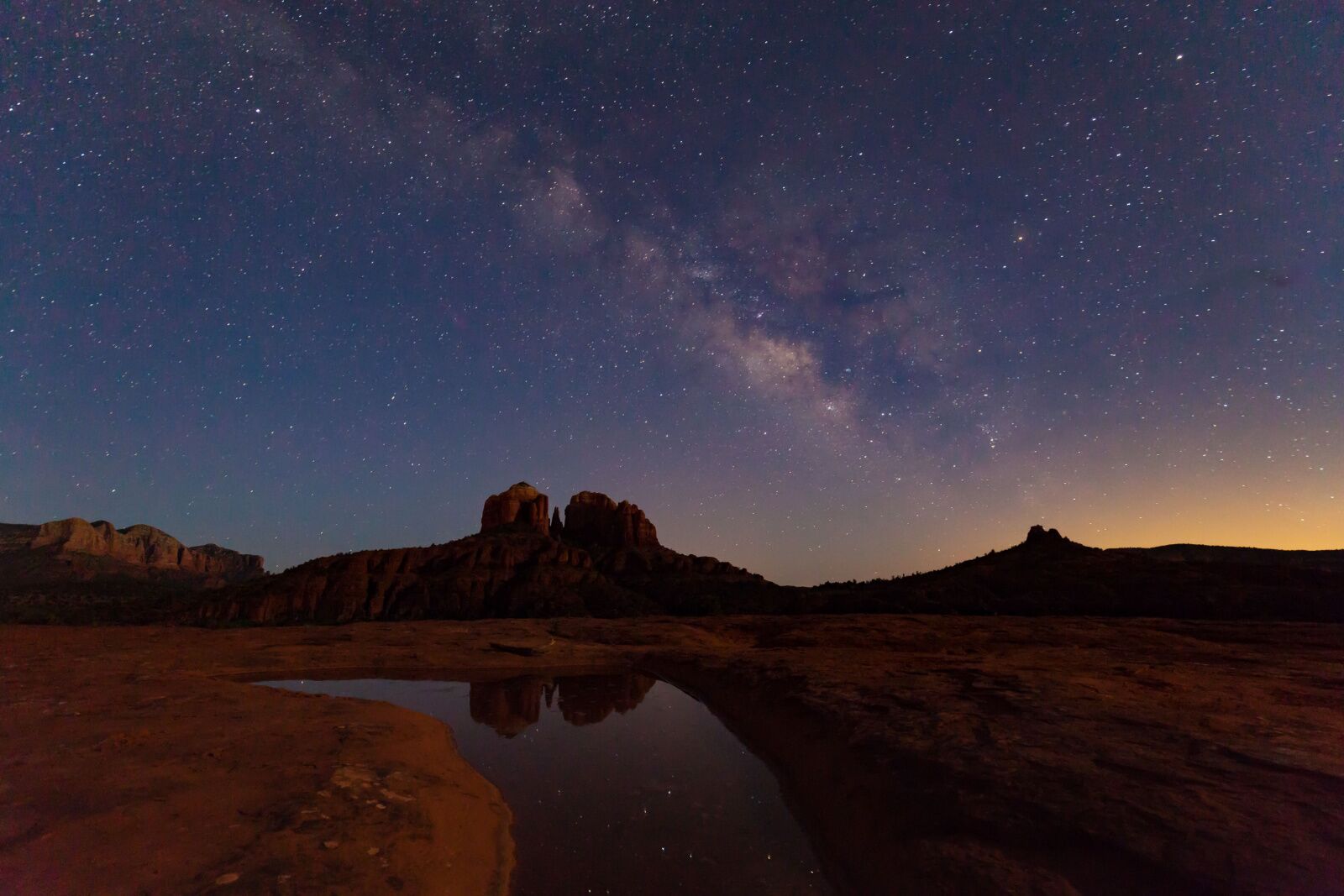 10 Unique Astronomy and Stargazing Tours Around the World
While most astronomy tours happen at night (for the obvious reasons), some stargazing tour companies
While most astronomy tours happen at night (for the obvious reasons), some stargazing tour companies also run the occasional daytime tour during events such as solar eclipses.
From bucket-list adventures in Peru to beginner-friendly half-day photo tours, these are 10 of the most unique astronomy and stargazing tours for when you want to escape the urban landscape and reestablish a connection with the universe (and everything beyond it).
---
Jump to:
---
Alaska: Northern Lights photo tour
Location: Anchorage, Alaska
Cost: $269 per person
Availability: August – April
Duration: 6 hours
There are many fantastic things about Alaska, but one of the coolest is that the season for spotting the aurora borealis is about nine months long. Sure, during the start and tail end of the season, you may have to stay up a little later for the sky to darken, but it's worth it if you catch the dazzling colors whirling through the sky.
If you're keen not just to spot the aurora but to take fantastic photos of it, too, sign up for an evening tour with Alaska Photo Treks. The company's Aurora Quest tour picks passengers up in Anchorage and takes them outside the city to a prime aurora-viewing location. The tour is led by a professional photographer, so guests who want to photograph the aurora can learn how. But you can also just use it as an aurora and stargazing tour if you'd prefer, as the guides are also very knowledgable in the science behind the aurora.
For an activity like this, you'll want a DSLR camera with manual settings. Taking a trip to Alaska is a good excuse to invest in a high-end, lightweight camera, but you can also rent them through the company. Borrow a tripod is free.
Arizona: a UFO-focused stargazing tour
Location: Sedona, Arizona
Cost: $125 per person
Availability: Year-round
Duration: 90 minutes
Signing up for a stargazing tour is already a unique thing to do on vacation, even if it's just a normal hour-long session. But if you want something really unique, consider taking it a step further and looking not just at the stars, but for the creatures who may live among them.
On this quirky stargazing tour, you'll get to look at the stars and use military grade night-vision goggles to see what else may be lurking beyond the black. Every UFO tour also includes three mysterious "secret experiences," around the Sedona area. Even if you don't find extraterrestrials, you'll probably find some of the best views of the galaxy you've ever seen, since all of Sedona is a designated Dark Sky Community — like a Dark Sky Park, but with people living in it.
California: a kayak tour on Lake Tahoe
Location: South Lake Tahoe, California
Cost: $119 for a single kayak, $198 for a tandem
Availability: May – October
Duration: 2.5 hours
Lake Tahoe is one of the prettiest places in California in the daytime, but what many travelers may not know is just how gorgeous it is at night. Compared to most places in California, the sky is extremely dark, and it's quite common to be able to see the Milky Way with the naked eye.
If you want to combine the beauty of Lake Tahoe with the ease of paddling on the lake's generally calm water, sign up for a kayak stargazing tour with Clearly Tahoe. You'll take a clear kayak outfitted with LED lights to paddle near South Lake Tahoe. Since the goal is seeing the stars, it's great for beginners, as you'll spend a lot your time in one place rather than paddling long distances.
The tour's seasonality varies based on Tahoe's weather conditions, but it's not offered in winter — so visit between late May and October if you want to sign up.
Western Australia: a night sky didgeridoo tour
Location: Shark Bay, Australia
Cost: $90 AUS per person (around $58 USD)
Availability: Year-round
Duration: 2 hours
It doesn't get much more Australian than this stargazing tour leaving from Western Australia's Shark Bay. During the tour, guests will get to taste traditional Aboriginal foods cooked over a campfire in the bush and learn to play the didgeridoo or conch shell. You'll get a chance to meditate to the sounds of the didgeridoo and hear night sky stories and legends from the Aboriginal tribes who live in that part of the country.
The "Didgeridoo Dreaming" tour guide is a descendent of the Nhanda and Malgana people and has a wealth of knowledge to share with guests. The start time is usually around 7 PM, though it shifts depending on the estimated sunset time.
Oregon: a moonlight snowshoe tour
Location: Bend, Oregon
Cost: $120 per person
Availability: November – April
Duration: 4 hours
Watching the heavens is a year-round activity even if it's cold, provided you bundle up. And those who are willing to throw on an extra layer in the PNW will be rewarded with one of the coolest ways to see the stars: reflected on fresh snow. Wanderlust Tours' snowshoe stargazing tours take place around Mount Bachelor and the Deschutes National Forest in Oregon's Cascade Range. Tours include snowshoe rentals, a knowledgable guide, and rental snowshoes and a headlamp.
The tours take place throughout the winter during notable night sky events, like meteor showers and full moons. And transportation is included as part of the tour, so you don't need to worry about driving yourself to whatever remote location the pros choose for the evening.
Botswana & South Africa: a stargazing and biking safari
Location: Cape Town, South Africa
Cost: From $10,649 per person
Availability: Set departure dates throughout the year
Duration: 11 days
For many travelers going on safari in South Africa, there's one goal in mind: see the "Big 5." But with this active tour, hosted by the bike touring experts at BackRoads, you'll have a second goal in mind: stargazing under the clear African sky.
The hotels on this bucket list safari and stargazing tour were intentionally picked because they're far away from the popular lodges and main towns most people visit. That means you'll be able to stargazing every night from your hotel room (assuming the sky is clear). Fortunately, you'll also get to dine under the stars, as the itinerary includes several traditional barbecues served outdoors. The trip is pretty expensive, but it includes everything: your transportation, game drives, lodging, all your meals, bike tours and rentals, and basically everything you need for an adventure safari that takes advantage of Botswana's amazing stargazing.
Minnesota: a canoe trip through a Dark Sky Sanctuary
Location: Duluth, Minnesota
Cost: From $2,999 per person
Availability: Set departure dates from April – September
Duration: 7 days
This active, on-the-water trip is run by REI Adventures and takes guests through the largest Dark Sky Sanctuary in the world: the Boundary Waters Canoe Area Wilderness (BWCAW). It's in northern Minnesota and covers more than a million acres of everything from lakes to pine forests. It also has more than 1,200 miles of rivers and paddle routes, which is what you'll be exploring on this week-long trip.
You'll spend four nights at remote campsites within the sanctuary, without any roads, people, or development in sight. And in addition to nightly access to some of the best stargazing in North America, you'll also have good chances of spotting (or hearing) animals like moose, black bears, or even wolves. Each night, you have the option of going on a stargazing paddle, accompanied by a guide very familiar with the BWCAW.
Because this trip is quite remote, you'll want to download a stargazing app in advance to make sure you can correctly identify the thousands of stars you're likely to see each night.
Peru: stargazing and the Sacred Valley
Location: Lima, Peru
Cost: From $2,660 per person
Availability: Set dates throughout the year
Duration: 14 days
If you're looking for a tour that includes chances to stargaze but also checks off one of your bucket-list destinations, this tour through Cusco and Peru's Sacred Valley could be a good fit. The two-week trip visits popular tourists sites including Machu Picchu, but also visits less- trafficked sites, like Colca Canyon and Taquile, near Lake Titicaca. Both Colca Canyon and Taquile are remote areas without a lot of development, so the evening stargazing is out-of-this-world (pun intended).
However, if for some reason the sky is too overcast in those areas, you're in luck: toward the end of the trip you'll spend the night in Misminay, a community near the Inca trail. That night, you'll stargaze with local residents, who will share Incan stories and beliefs about the cosmos once the sun sets.
Peru is very mountainous, which makes it hard to build very large cities or roads through much of the country. That means it has huge expanses of land with very little development — meaning that almost any adventure tour through the country will also double as a stargazing tour.
Mexico and southern US: a solar eclipse tour
Location: Mexico, Texas, and New Mexico
Cost: $1,525-$3,245 per person
Availability: During solar eclipses (next up is March/April 2024)
Duration: 4-15 days
There aren't too many daytime astronomy events that are visible from Earth, but fortunately, solar eclipses are one of the few that are very, very visible. And if you want to make the most of the rare occasions when they happen, book one of the solar eclipse tours offered by Astro Trails. The company was founded in the 1970s and was one of the first to offer public tours themed around space and astronomical events. Astro Trails creates group tours around almost all solar eclipses; as of September 2023, they have trips planned for as far out as the November 2030 solar eclipse.
In 2024, the best places to view the eclipse will be Mexico and the southern US. Astro Trails has nine available tours, ranging from a quick four-day tour focused just on watching the eclipse to a 15-day tour that explores multiple Mexican cities and visits temples built to honor the moon and sun. Astro Trails employs local guides and experts, but usually also has one of the world's foremost astronomy experts along on each trip.
Utah: rafting and stargazing canyon tour
Location: Vernal, Utah
Cost: $1,190 per person
Availability: Summer only
Duration: 4 days
Utah is known for having some of the best rafting in the US, as well as some of the best stargazing in the US, so it makes sense that combining them would create one amazing trip. During this four-day tour from Holiday River Expeditions, guests will spend their days rafting through Dinosaur National Monument on the Yampa River during the days, and evenings lounging in along the canyon to watch the sky come to life. It's beginner friendly, with mostly gentle rapids.
One of the coolest things about this stargazing tour, aside from, well, all of it, is that following the river brings you to areas you can't reach on foot. That allows trip participants to reach some of the darkest and least-populated areas in the state, which means truly exceptional stargazing. There's even a resident stargazing expert who comes along on most of the tours to help guests get the most out of the experience.
If the dates don't work for you for this tour, check out the company's other offerings, as it has a small handful of trips that blend rafting and stargazing.