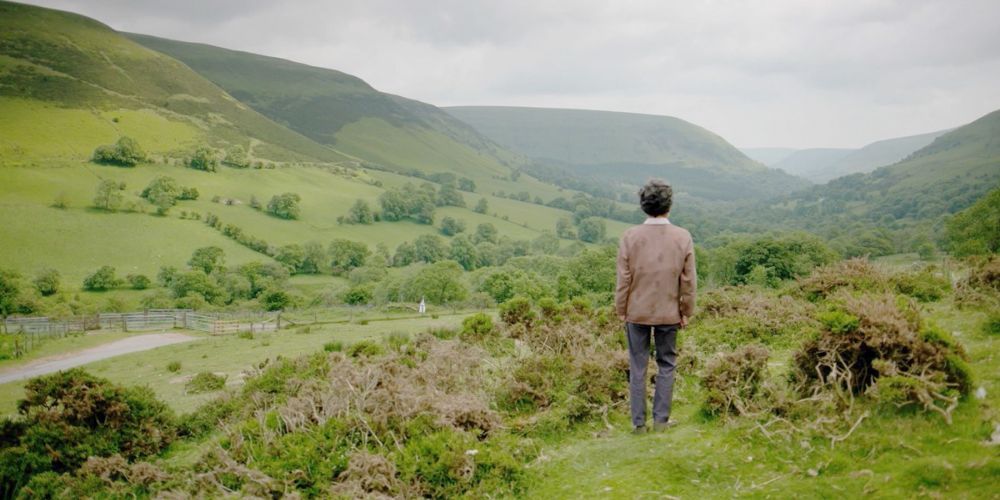 10 Greatest Movies That Make You Want To Travel
Cinema as an artistic medium serves as one of society's most invaluable tools for spreading
Cinema as an artistic medium serves as one of society's most invaluable tools for spreading cultural ideals around the world. Awe-inspiring films set in locations different from one's own can trigger a fascination with foreign cultures, ultimately leading to a desire to travel across the globe.
RELATED: 10 Scariest Movie Road TripsThere are many different types of films that can elicit aspirations to put life on hold and travel the planet. Road movies encapsulate an entire genre based on notions of traveling. Documentaries offer a unique combination of factual information with sumptuous visuals that may spark an inclination to go on vacation. Lastly, films set in exotic locations have proven to increase tourism.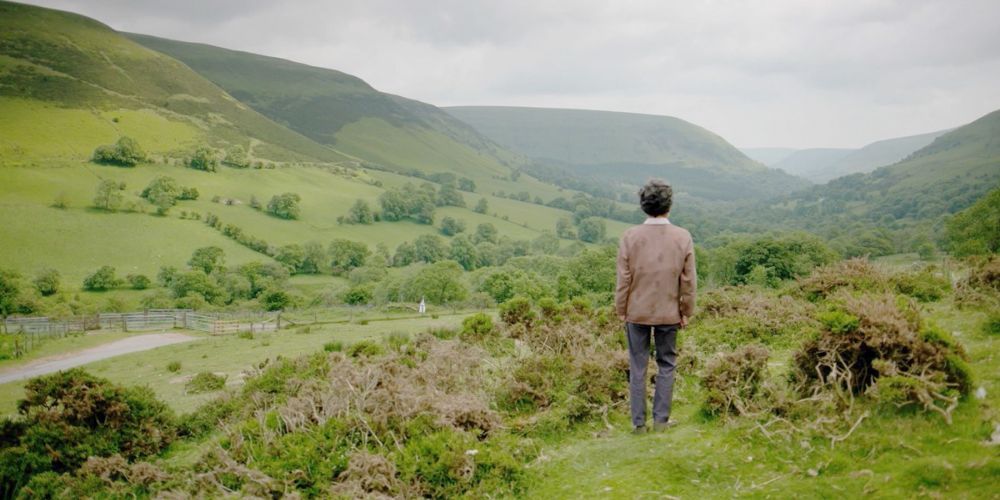 Directed by pioneering New German Cinema filmmaker Werner Herzog, Nomad: In the Footsteps of Bruce Chatwin chronicles the life of famed British travel writer Bruce Chatwin. Widely regarded as one of the greatest post-World War II British writers, Chatwin became renowned for traveling to unconventional locations and collecting stories from locals in books such as In Patagonia and The Songlines.
Nomad: In the Footsteps of Bruce Chatwin is divided into eight sections, with Herzog visiting many of the locations Chatwin wrote about in his books. Patagonia, Wiltshire, and Central Australia are some of the breathtaking areas explored in the documentary.
9

Antonio Gaudí Displays The Work Of Catalan Architect Antonio Gaudí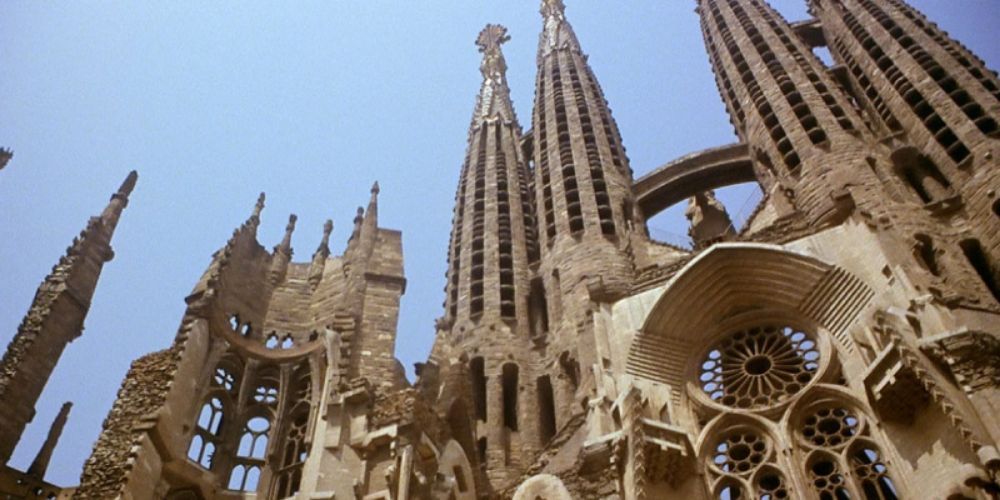 In 1984, seminal Japanese New Wave filmmaker Hiroshi Teshigahara paid tribute to one of the world's greatest architects, Antonio Gaudí, with his film Antonio Gaudí. Described by The Criterion Collection as more of a visual poem than a documentary, Antonio Gaudí utilizes masterful cinematography and a brilliant score by the legendary Tôru Takemitsu to commemorate Gaudí's architectural creations on film.
RELATED: 10 Best Road Trip Movies, RankedThe highlights of Antonio Gaudí include the visual tours of Park Güell, the Church of Colònia Güell, Casa Milà, Casa Batlló, and the unfinished Sagrada Família. It is truly impossible to watch Antonio Gaudí and not want to immediately embark on a journey to Barcelona.
8

Call Me By Your Name Makes For A Perfect Travel Brochure For Northern Italy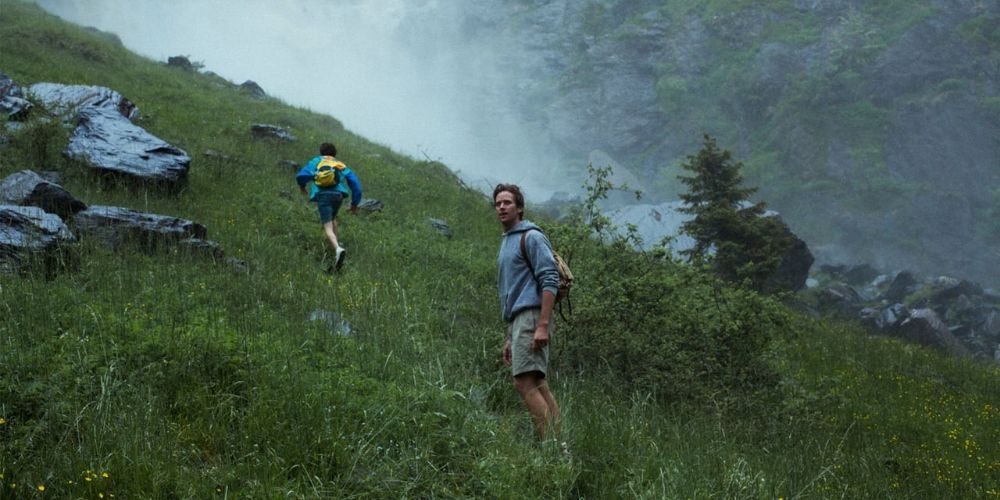 Call Me by Your Name is a coming-of-age romantic drama about a blossoming romance between Elio, a seventeen-year-old who lives with his parents in Northern Italy, and Oliver, a twenty-four-year-old graduate student. The movie was one of the most critically acclaimed films of the 2010s and assisted in catapulting Timothée Chalamet to superstardom.
While there is an abundance of films that have been made displaying the beauty of Italy's major cities, Call Me by Your Name exhibits the allure of the Province of Cremona. Shot in pristine 35mm, locations such as the Villa Albergoni, Crema Cathedral, and Lake Garda stand out as highly desirable travel destinations.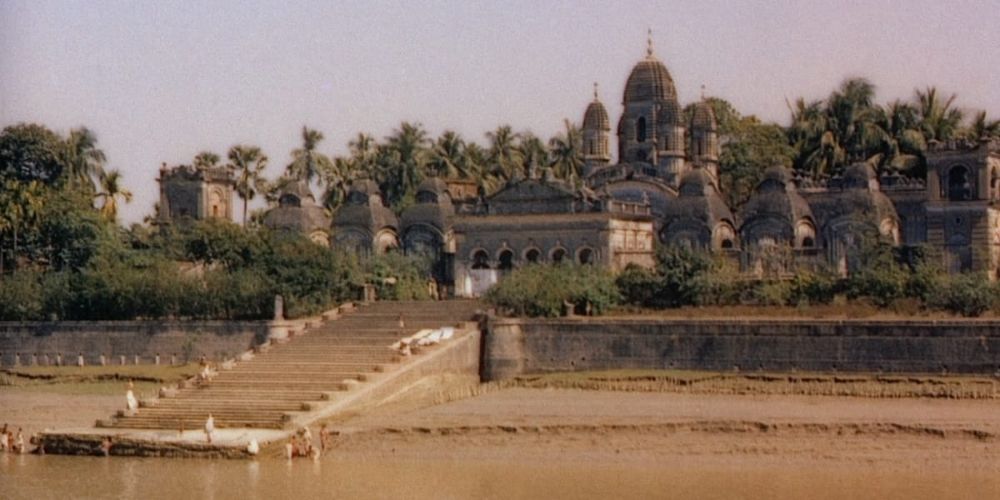 A coming-of-age romantic drama about a young British national growing up on the banks of the Ganges River in India, Jean Renoir's The River is a Technicolor extravaganza. Martin Scorsese has repeatedly hailed The River as one of the greatest looking colors films of all time. Wes Anderson has cited The River as a major inspiration for his own film set in India, The Darjeeling Limited.
What makes The River a unique cinematic experience is that the film's coming-of-age narrative is juxtaposed with documentary-style sequences concerning Indian culture and traditions. Renior portrays India with a combination of mystique to western eyes and respect for their customs, all while examining the effects of colonialism.
6

Roman Holiday Was A Rare Golden Era Film Shot On Location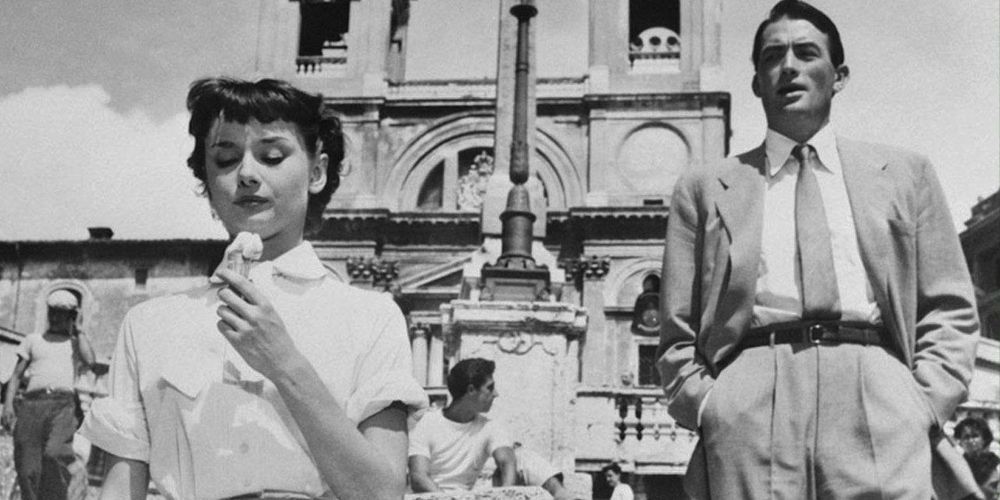 William Wyler's Roman Holiday is considered one of the greatest romantic comedies of all time. This National Film Registry inductee was voted fourth on the American Film Institute's list of the greatest movie passions and fourth on their list of the greatest romantic comedies.
RELATED: 10 Anime Kids And Teens Who Travel The WorldSet in Rome, Roman Holiday stars Audrey Hepburn as a princess who falls in love with a reporter, played by Gregory Peck. During Hollywood's Golden Era, the vast majority of films were shot in studios. Roman Holiday was an aberration, with a significant portion of the film being shot on location in Rome. The film features many of Rome's most famous landmarks, including the Colosseum, the Pantheon, the Spanish Steps, and the Trevi Fountain.
5

Sideways Increased Tourism To The Santa Ynez Valley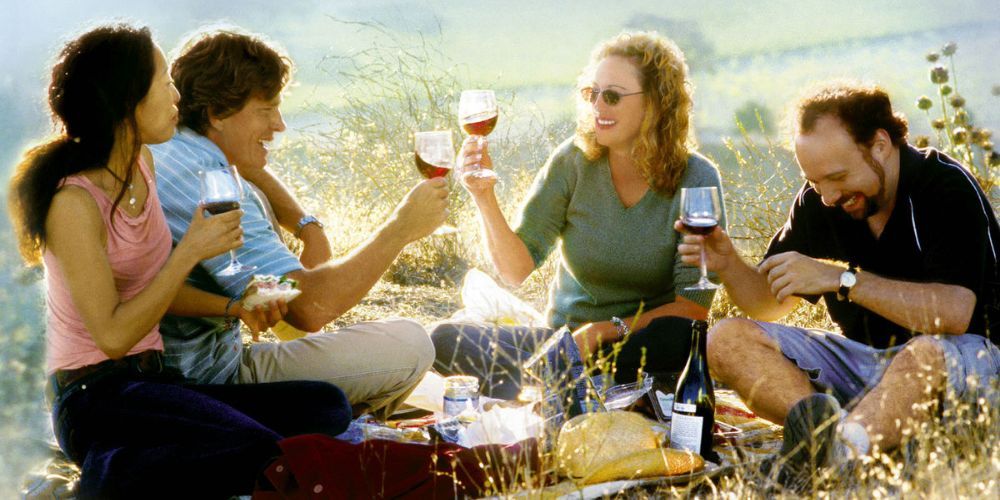 One of several exquisitely crafted road films directed by Alexander Payne, Sideways is a comedy-drama about two men in their forties who take a week-long trip to Santa Barbara County wine country. Sideways has been named by both Empire magazine and Total Film as one of the greatest films of all time.
Following Sideways' premiere, tourism significantly increased in the Santa Ynez Valley wine-growing region. The film also led to a nationwide drop in sales for merlot and a vast increase in sales for pinot noir. Throughout the film, Miles, portrayed by Paul Giamatti, praises pinot noir while criticizing merlot.
4

Summertime Was David Lean's Personal Favorite Film From His Own Body Of Work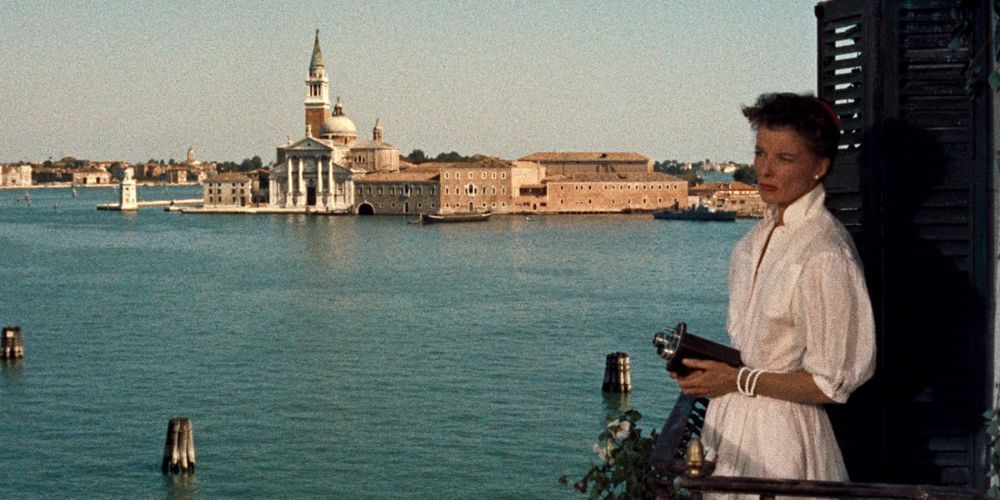 David Lean is an internationally celebrated filmmaker who is mostly known as one of the greatest directors of epics. Lean's body of work includes The Bridge on the River Kwai, Lawrence of Arabia, and Doctor Zhivago. However, Lean's personal favorite work from his career is the little-known Summertime, a romantic comedy-drama about a middle-aged woman's experiences vacationing in Venice.
Lean's epics are notable for their picturesque cinematography and immaculate shot composition. In Summertime, Lean transposes his majestic pictorial skills to the city of Venice, which he, along with cinematographer Jack Hildyard, gorgeously captured in Technicolor. In the years following Summertime's release, tourism to Venice greatly increased.
3

The Before Trilogy Features Ruminations On Love Set Against The Backdrop Of Europe's Most Scenic Cities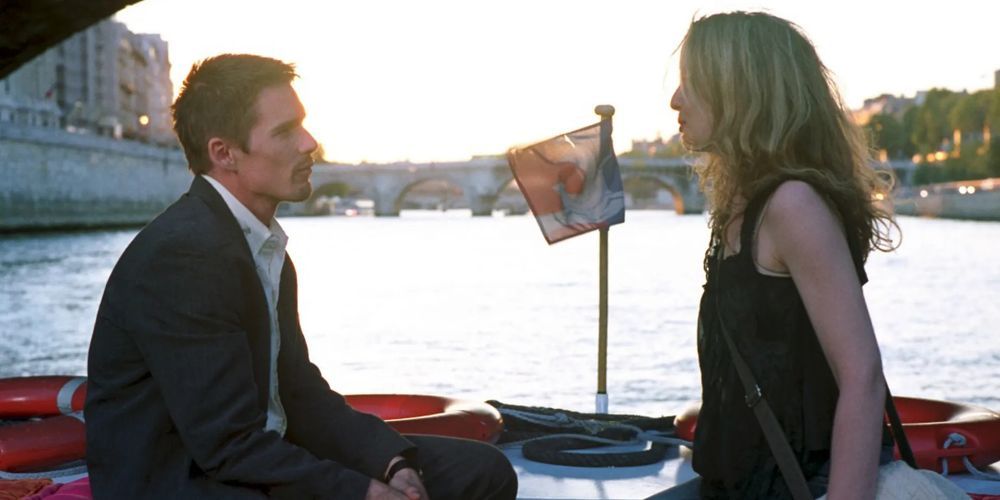 Over the course of 18 years, Richard Linklater's Before trilogy follows Jesse and Céline's romantic odyssey, from their initial chance encounter to the difficulties of maintaining their marriage. The films are primarily conversation based and contain many philosophical ruminations on love, life, and death.
Each film in the Before trilogy takes place against the backdrop of a scenic European city. Before Sunrise shows Jesse and Céline falling in love in Vienna, Before Sunset features the couple rekindling their relationship in Paris, and Before Midnight concerns the couple's marriage struggles while vacationing on the Peloponnese peninsula in southern Greece.
2

Midnight In Paris Is A Love Letter To "The City Of Light"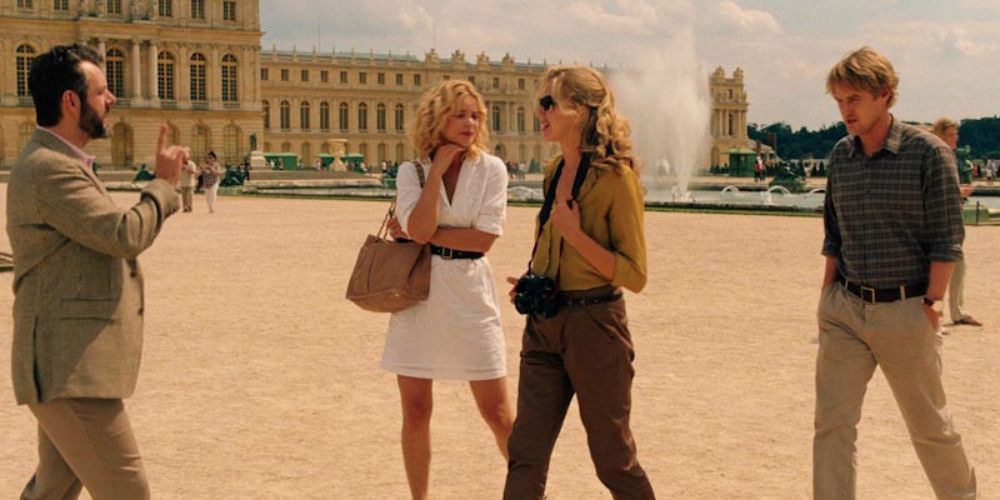 Woody Allen's Midnight in Paris is a romantic comedy fantasy film set in Paris about a Hollywood screenwriter who is disillusioned by his life and longs for the nostalgia of the past. After a night of drinking, Gil, the writer, is transported back in time to the 1920s, where he begins to spend time with some of the era's most famous figures, including F. Scott Fitzgerald, Ernest Hemingway, and Gertrude Stein.
RELATED: 10 Coolest Ways To Travel In Star WarsAllen commences Midnight in Paris with a montage of "the City of Light" set to Sidney Bechet's "Si tu vois ma mère," paralleling the dazzling opening montage of his film Manhattan, which was set to George Gershwin's "Rhapsody in Blue." Following this opening sequence, Allen proceeds to take the audience on a journey to some of France's most iconic sites, including the Palace of Versailles, Palais Garnier, and John XXIII Square.
1

Easy Rider Is The Quintessential Road Movie For Rebels And Renegades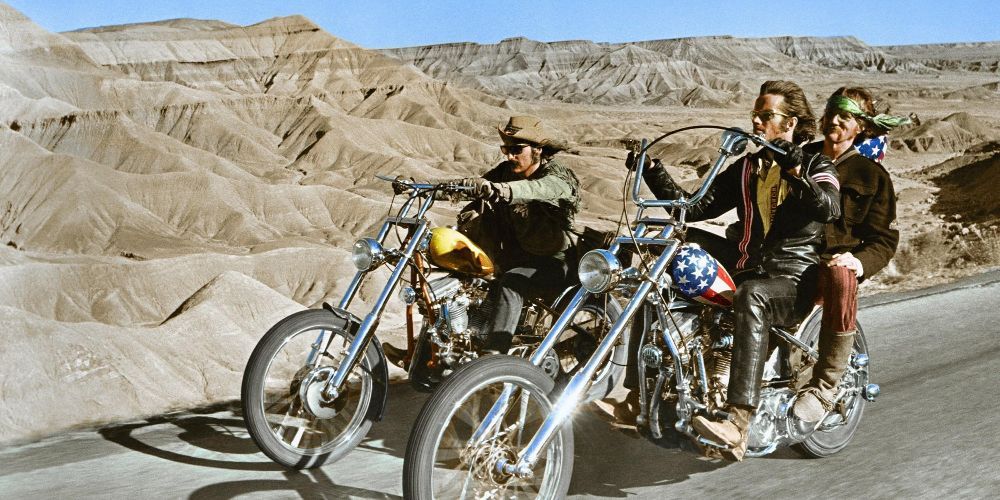 The definitive counterculture film Easy Rider follows two bikers as they travel from Los Angeles to New Orleans after acquiring a large sum of money as a result of a cocaine deal. This National Film Registry inductee explores the American Dream and the country's state during the cultural revolution of the late 1960s.
Easy Rider is the quintessential road movie for rebels, renegades, and outsiders. Just as the western did for many years, Easy Rider wonderfully displays the stunning American landscape. A road trip is not complete unless it is accompanied by a great soundtrack. Easy Rider fits this bill, having one of cinema's greatest soundtracks, with songs from artists such as The Band, The Jimi Hendrix Experience, The Byrds, and Steppenwolf.
NEXT: 10 Coolest Ways To Travel In Naruto